O4 Hubs detail
O4 2 Columns (1/3 - 2/3)
O4 2 Columns (2/3 - 1/3)
O4 Text Component
Lou Brooks,
Senior Vice President,
Real-World Data and Analytics
O4 2 Columns (2/3 - 1/3)
O4 Text Component
Eric Fontana,
Vice President of Client Solutions,
Real-World Data and Analytics
O4 Text Component
Breaking down the industry-wide Inflation Reduction Act panic
Over the past few months, the industry has been laser-focused on the Inflation Reduction Act (IRA). While we've seen other reforms in recent years aimed at stakeholders throughout the health care ecosystem, these impending changes feel particularly jarring for life sciences manufacturers.
We've heard industry executives express concern that the IRA will wreak havoc on their companies. You've seen the headlines — manufacturers changing research priorities, scrapping early pipeline therapies — all with a finger pointed at the Inflation Reduction Act. And while the IRA provisions are monumental, and some portfolio realignment will be necessary, everything isn't changing all at once. The policies will be implemented gradually, with time to prepare for what lies ahead.
We recognize that manufacturers are under immense pressure to maximize profitability amid these impending changes. But now is not the time to cut investments in real-world data (RWD) and other resources that can help you generate the evidence you'll need to position your products most effectively.
Progressive life sciences companies must think more creatively and proactively about how they can best own the value narrative of products likely to be impacted by new IRA policies on drug pricing and risk sharing. Now, more than ever, holistic evidence-generation plans — with thoughtful attention to real-world evidence (RWE) — can help ensure your clinical innovations get to the patients who need them most.
O4 Text Component
Which Medicare program-specific rules will impact manufacturers?
In this piece, we discuss the implications of IRA provisions most closely connected to manufacturers' use of real-world data and evidence. More than what we cover here will impact industry stakeholders. Health policy firm McDermott+Consulting gives an in-depth review of all health care-related IRA provisions.
Medicare price negotiation for select prescription drugs:
The U.S. Department of Health and Human Services (HHS) can negotiate maximum prices for select high-cost drugs in the Medicare program starting in 2026. This provision applies to 10 Part D drugs beginning in 2026 and expands to 20 drugs (from both Part D and B) in 2029. In September 2023, the Centers for Medicare & Medicaid Services (CMS) will release the list of the 10 drugs selected for negotiation in 2026.
Only certain drugs will be eligible for negotiation. To fall into this category, a drug must be approved by the U.S. Food and Drug Administration (FDA) and on the market for a certain amount of time — 7 years for small molecules and 11 years for biologics. High-spend drugs approved only for one rare disease indication and small biotech drugs are exempt from negotiations. Some drugs with biosimilar competition may be initially exempt and considered for delayed price negotiations. Researchers predict that these are the drugs Medicare will negotiate in the next few years.
Out-of-pocket spending cap and Part D benefit redesign:
Starting in plan year 2025, Part D program beneficiaries will have a $2,000 out-of-pocket (OOP) spending cap.
As part of the Part D plan redesign, the IRA provision will modify coverage phases and change financial liability for various stakeholders, including beneficiaries, drug manufacturers, plans and the Medicare program. The new structure aims to reduce patient cost sharing by shifting more costs to payers and manufacturers.
One potential ripple effect of this provision may be that plans enact stricter access and utilization policies for high-cost drugs. Manufacturers may feel additional financial pressure not only from bearing greater liability for beneficiaries' drug costs, but from payers and pharmacy benefit managers (PBMs) trying to manage their own costs via formularies.
O4 Text Component
CMS IRA changes make robust evidence even more essential
Progressive manufacturers do need to think long and hard about their product and portfolio strategy. Many leaders are already creating plans to counter the financial impact of impending changes. And while life sciences leaders need to meet these new economic realities, now is not the time to pull back on RWD investments.
We recognize that CMS' negotiation process hasn't been fully laid out yet. But reviews of clinical and utilization data will almost certainly be part of the equation. If CMS draws on RWD to determine the high-cost drugs that will make the list, life sciences companies should be using RWD to help bolster their case for the value (not just the unit price) of a particular drug.
While strategies around leading indications and label expansions may have to change, now is not the time to scale back RWE programs. This evidence will be essential in grounding conversations with both government and commercial payers on value — for patients, providers and the health care system writ large. CMS may be setting the terms of those initial negotiations in 2026, but RWE gives you the opportunity to take greater control of the value narrative across the whole product lifecycle.
With the negotiation period beginning this year, we're urging life sciences leaders to begin bolstering their value narratives now. While 10 drugs in 2023 doesn't sound like much, there will be 80 total treatments eligible for negotiation in the program's first 5 years. At some point soon, your team will be across the table from CMS. These efforts take months (or years) of planning and analysis, so waiting until your drug is selected for negotiation is too late.
Data may play a similar key role in conversations with health plans given the Part D benefit redesign and OOP cap. If plans turn to cost-control mechanisms (for example, prior authorization or step therapy) to inflect drug utilization, manufacturers will need strong evidence to counter the pressure and maintain formulary positions.
If a particular drug substantially improves quality of life or minimizes hospitalizations and readmissions, it's imperative to uncover that in the data and bring it to plans — sooner rather than later. Life sciences companies should be prepared to defend their product's positioning with analyses that demonstrate the real-world value of their drug.
O4 Text Component
Why emphasize the importance of RWD at your organization?
While the IRA isn't cause for a complete crisis, leaders do need to act smartly. By making the value case for a long-term RWD and RWE strategy, internal champions can help move the needle in the right direction. Don't let regulators set the terms for what counts as value and evidence — bring it to them.
To tee up discussion with your company's leadership about preparing for the impact of impending policy changes, consider the following questions:

What do you need to know about the population you serve who will qualify for Medicare in the coming years?

Can you do anything to find these people earlier in their diagnostic journeys so they enter Medicare with less advanced disease?

What gaps do you need to close — or evidence do you need to bolster — so that you come to the table with the best understanding of your market and the strongest case for value, safety and comparative effectiveness?

Are you effectively able to make your case to payers, PBMs and employers for formulary inclusion and appropriate access guidelines?

What types of data will you need to support making these value cases?

Does your organizational leadership understand and appreciate the types of data and analytical infrastructure necessary to support these evidence-generation activities?
O4 Text Component
Ease into the unknown of the IRA with the help of a RWD partner
Any major policy change with the potential to impact revenue streams is a shock to the system. But breaking down individual components of the Inflation Reduction Act — and recognizing areas where RWD can help you drive the narrative — is one way to manage the uncertainty.
We still have many unanswered questions about the implementation of the IRA and its effects on manufacturers' strategies. Only time will tell the true impact of the legislation on the life sciences industry long-term. Leaders can expect additional guidance and information from federal regulators in the coming months.
Optum Life Sciences is here to serve as a trusted RWD partner to help you prepare for the road ahead.
O4 2 Columns (1/3 - 2/3)
O4 Text Component
---
From data to insight to action, we catalyze innovation and commercial impact. Have questions about real-world data? Contact us today.
---
O4 Complex Card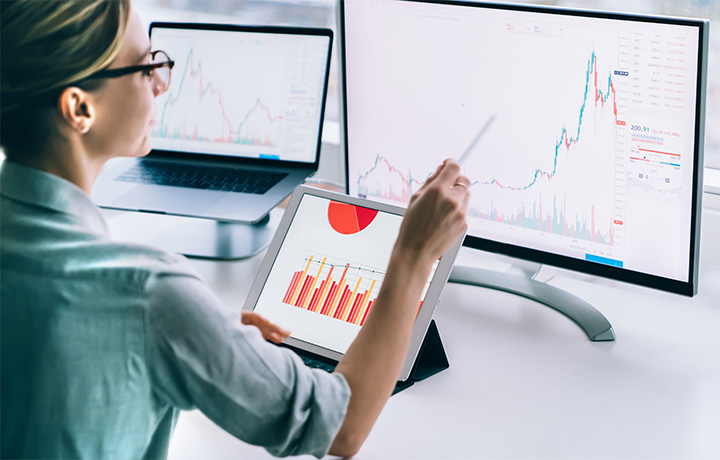 Generate Evidence with Real-World Data
Derive evidence from the unmatched depth and scale of our data assets.
O4 Complex Card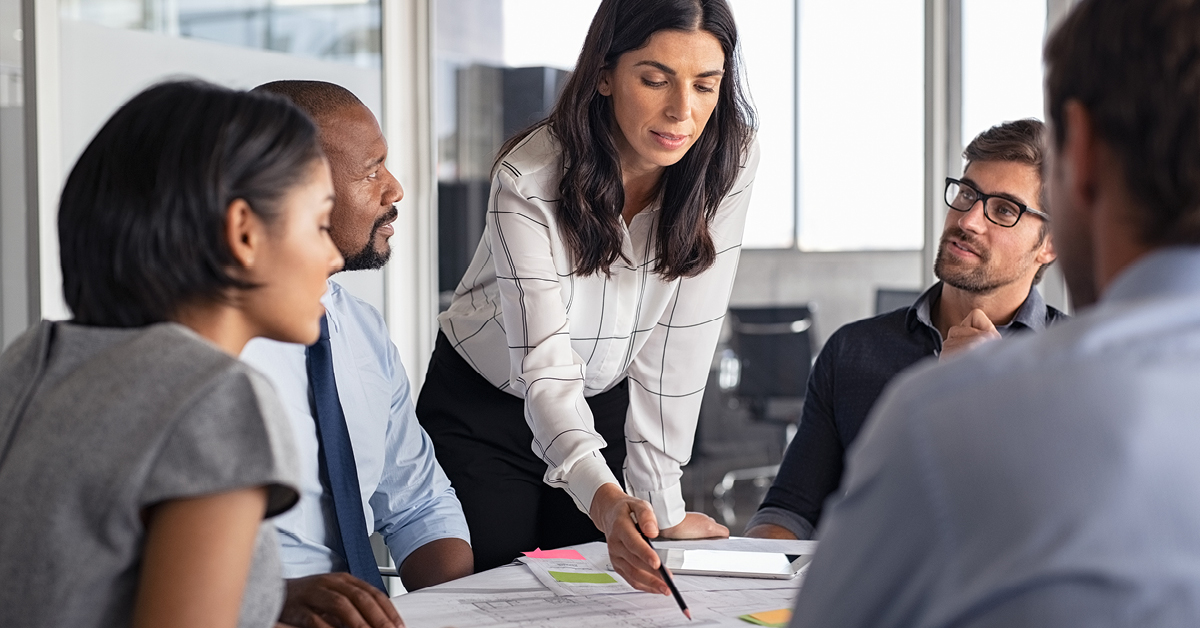 Are You Maximizing the ROI of Your Real-World Data?
Help your organization capitalize on these vital resources using lessons and tools compiled by the Optum life sciences real-world data team.
O4 Complex Card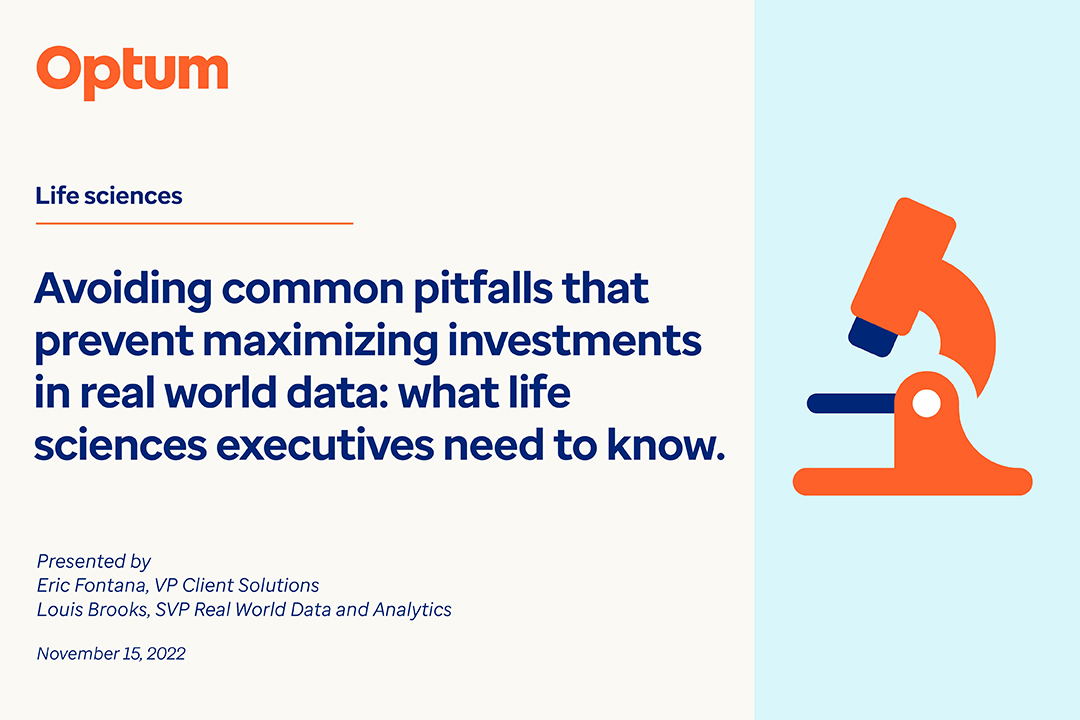 Watch: OLS Data Leaders at STAT Summit
Break down common missteps when using RWD and create practical strategies to overcome them.