O4 Complex Card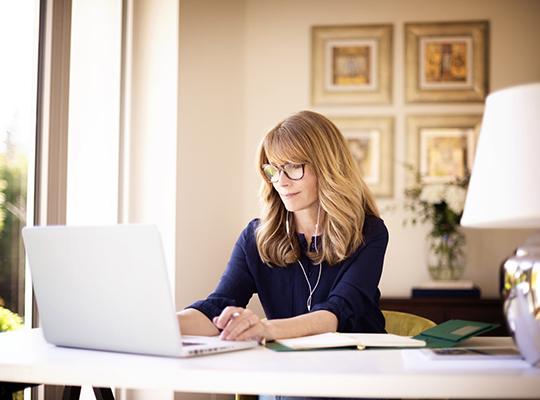 White paper
Behavioral Health provider satisfaction
See how increasing provider satisfaction can improve access to behavioral health care.
O4 Complex Card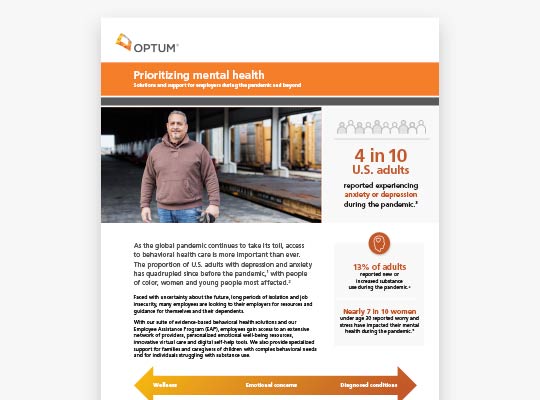 Fact sheet
Making mental health a priority
Explore the suite of behavioral health solutions available for employees and their dependents.
O4 Complex Card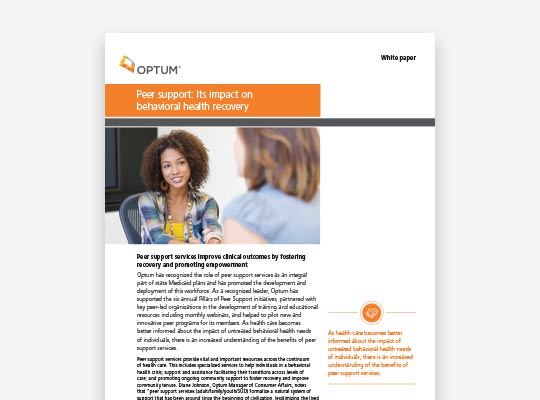 White paper
The impact of peer support on behavioral health recovery
Read how peer support services improve clinical outcomes by fostering recovery and promoting empowerment.
O4 Simple Cards
O4 Simple Card
Substance use disorder solutions
We offer resources and support to help individuals achieve stabilization, build resiliency and sustain recovery.