O4 Hubs detail
O4 2 Columns (1/3 - 2/3)
O4 2 Columns (2/3 - 1/3)
O4 Text Component
Amin Farhoomand
Vice President of Growth, Data Solutions, Optum Life Sciences
O4 Text Component
The impact of small and emerging biopharma companies
After years of driving innovation, the small and emerging (S&E) biopharma sector is having its moment. The impact on the market is undeniable: S&E organizations account for approximately two-thirds of the industry's R&D pipeline in terms of the number of molecules in development.
These companies are undoubtedly the engine of today's innovation. As potential treatments progress through the development cycle, leaders will need to wrestle with a range of important clinical and commercial decisions:
What areas of unmet need are you positioned to target?

Is your understanding of real-world clinical practice sufficient to help you select endpoints that meet regulatory, payer and provider needs?

How can you better engage prescribers and get patients on the appropriate therapy sooner?

What steps will you take to monitor and minimize risk?

How will new entrants to the market affect your product?
For the past several years, larger life sciences organizations have been answering similar questions using real-world data (the information about a patient's health and care utilization that's captured outside of clinical trials, also known as RWD). But many have struggled to incorporate those data efficiently. The reasons are plentiful:
Legacy IT systems may lack the infrastructure to ingest large quantities of data.

Organizational siloes may limit the data's utility.

Teams may struggle to maintain sufficient data science talent.
As always, organizational culture matters too — switching to something new means overcoming a lot of inertia.
Small and emerging companies have a great opportunity, though. You don't have decades' worth of processes and preconceptions that need to be addressed before you can enjoy the benefits of being a RWD-enabled enterprise.
As payers, physicians, regulators, patients and investors become savvier with the use of RWD and the real-world evidence (RWE) that's derived from it, the organizations able to keep pace with quickly evolving guidance will be best positioned to succeed. S&E companies can reap advantages by infusing the use of RWD across the business from the start. Here are 4 ways you can begin.
O4 Text Component
1. Make evidence generation your foundation
No matter where you are in the development timeline, it's never too early to think about generating the evidence your stakeholders — the FDA, payers and providers — will want to see to guide their approval, coverage and prescribing decisions. Their use of RWE in such strategic decision-making is accelerating. And with that acceleration comes rising expectations for meaningful RWD and RWE.
The FDA wants to see more high-quality evidence, heightening the need for sufficient planning to secure approval.

Payers want to see greater alignment between reimbursement and value, especially for emerging high-cost precision therapies.

Physicians are showing a growing interest in RWE that can guide clinical decision-making.
For S&E companies looking to license out promising products to big pharma — or get acquired outright — you'll have to prove how your product(s) will benefit the acquiring company's larger portfolio. And as you expand pipeline and get more funding, evidence generation can even support conversations with board members and investors. Each of these demands substantiate the need for RWD across all phases of development and commercialization.
Smaller organizations may be thinking, "Who's going to conduct these analyses and generate all this valuable evidence?"
If you don't have health economics and outcomes research (HEOR) experts in-house, don't fret. Your organization can work with a trusted external team to help you identify what will be important to various stakeholders, what your value messaging could be, and how RWE could support that messaging early on. Partnering with an HEOR team will help you demonstrate therapeutic value and impact, no matter the audience.
2. Craft better clinical trials
The cost burden of standing up a new trial is an all-too familiar feeling for pharmaceutical companies — perhaps even more so for S&E companies still evaluating new options to add efficiencies. But what if you could alleviate even a few of the many headaches that come up in the clinical trial design process? Investing in protocol optimization tools and precision patient-finding services powered by RWD can help move your company toward faster, more efficient clinical trials.
Take the guesswork out of protocol design by harnessing RWD. Review clinical data to model inclusion and exclusion criteria so you know you're crafting a study for which a recruitable population exists. And upfront feasibility analyses with robust clinical data will allow you to pursue innovative, patient-centric trial designs that engage more patients and expand reach to more diverse populations, if desired.
Precision patient-finding technology can help you feel more confident that you'll find the right patients in the right place for maximum impact. S&E clinical operations leaders have likely faced the difficulty of determining which sites and investigators will be reliable partners. And they're often competing with established big pharma for time and mindshare of key opinion leaders and academic trial sites.
Save time and ease that uncertainty by tapping into a network of research-ready sites with a diverse group of millions of potential participants across the United States. Reliable, vetted enrollment forecasts and a clear recruitment funnel can prepare your trials for success and connect you to the right patients.
O4 2 Columns (1/3 - 2/3)
O4 2 Columns (1/2 - 1/2)
O4 Text Component
Create an external control arm for your trial
An external control arm (ECA) can help fill the evidence gap if you're conducting a single-arm trial. ECAs can increase confidence in the findings of a single-arm trial by providing a frame of reference for trial results and long-term follow-up on patients naïve to the intervention. These can be especially useful in the case of rare diseases for which a traditional randomized controlled trial is infeasible.
Use genomics data, clinical and/or claims data to conduct ECAs to ensure patients get access to your product while still building out a comparator group through data.
O4 Text Component
3. Seek out adaptability and security via the cloud
A cookie-cutter data set isn't going to cut it for S&E companies looking to bring innovative products to market. You need a team that can help you customize the data set and identify the population most meaningful for your organization to study. And a therapeutic-area-specific data license can make it easier to zero in on the patient details most relevant to your business needs — across claims, EHR and linked data.
Accessing these data is crucial to your organization's success, but you can't do so without diligent attention to privacy and security. Many pharmaceutical companies favor technology solutions that allow them to work in the cloud because it provides a secure environment for de-identified patient data.
A cloud environment gives researchers access to cutting-edge analytics that are accessible across the enterprise. This type of secure digital infrastructure is essential to protect both patients and your company. And it's necessary to help avoid FTC data breach fines and preserve your company's reputation as a trusted innovator.
4. Scout the competition to better position your products
Deepening your understanding of the markets in which you compete will allow your company to better position its products. When the stakes are high, you want a view of the market that tells it like it is, not just projections.
Monitoring real-time product performance within a therapeutic area can provide data that are helpful for strategic decision-making. There's more to what's happening in the competitive environment than just prescriptions — patient and cost metrics for both your own products and your competitors' products can give you a more comprehensive view of the patient experience.
Whether your S&E company is developing a product focused on new indications or introducing a novel mechanism of action (MOA) to an existing indication, RWD have rich insights to offer. Details captured in claims data, such as trends, rankings, adherence, prescription switching, prescribing patterns, geography, provider-level data and more, are useful to understand the "what, why and who" behind product use.
Just any claims data won't cut it, though — you'll want closed claims to access a longitudinal database of eligibility information, medical claims and prescription claims data to get the full picture of the patient journey. And closed claims let you confirm when patients in the data are treatment-naïve, so you know you're measuring true therapeutic impact.
O4 Text Component
Get started with RWD where it makes sense for your organization
Every S&E organization has its own business challenges, goals and priorities. To determine where to start leveraging RWD, consider your organization's unique position, including current portfolio, pipeline and general data-savviness. Keep in mind that the 4 ways of incorporating RWD described here aren't necessarily in chronological order — your organization should decide where to plug in first and then build out from there.
Interested in learning more about the value of making your organization a real-world data-enabled enterprise?
Email Amin Farhoomand, Vice President of Growth, Data Solutions, Optum Life Sciences, to start your journey.
O4 2 Columns (1/3 - 2/3)
O4 Text Component
---
From data to insight to action, we catalyze innovation and commercial impact. Have questions about real-world data? Contact us today.
---
O4 Complex Card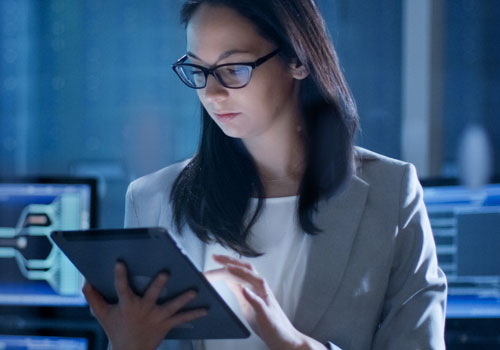 Four steps to an enterprise data strategy
Explore the steps for creating a real-world data strategy that helps life sciences companies to maximize their data investments.
O4 Complex Card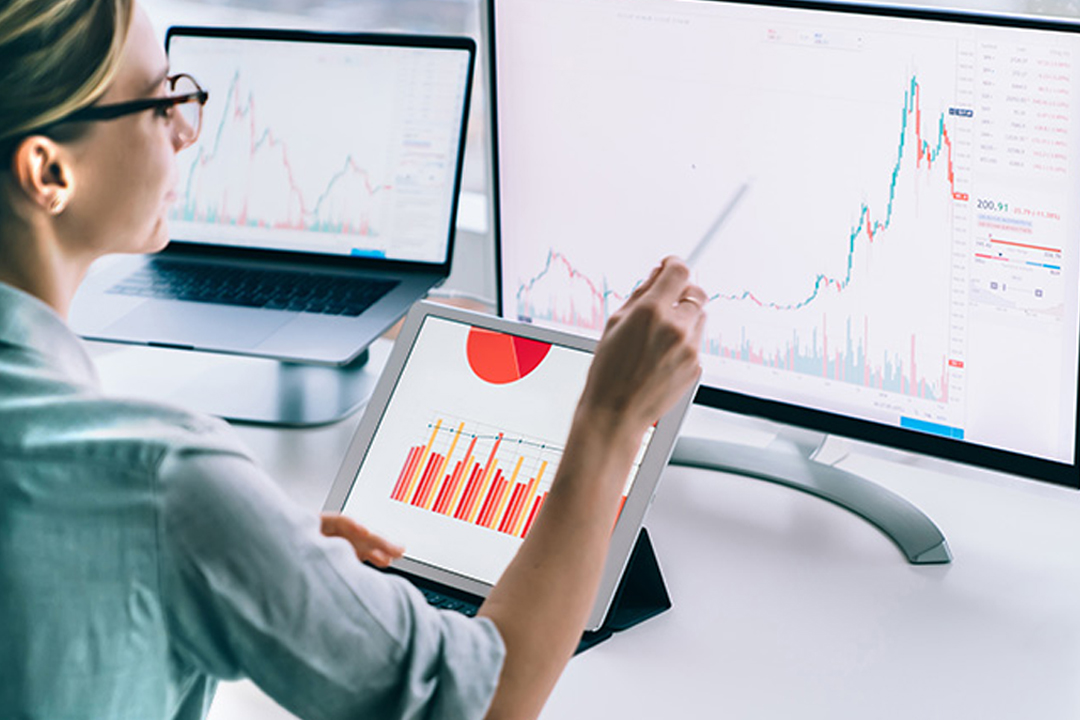 Generate Evidence with Real-World Data
Derive evidence from the unmatched depth and scale of our data assets.
O4 Complex Card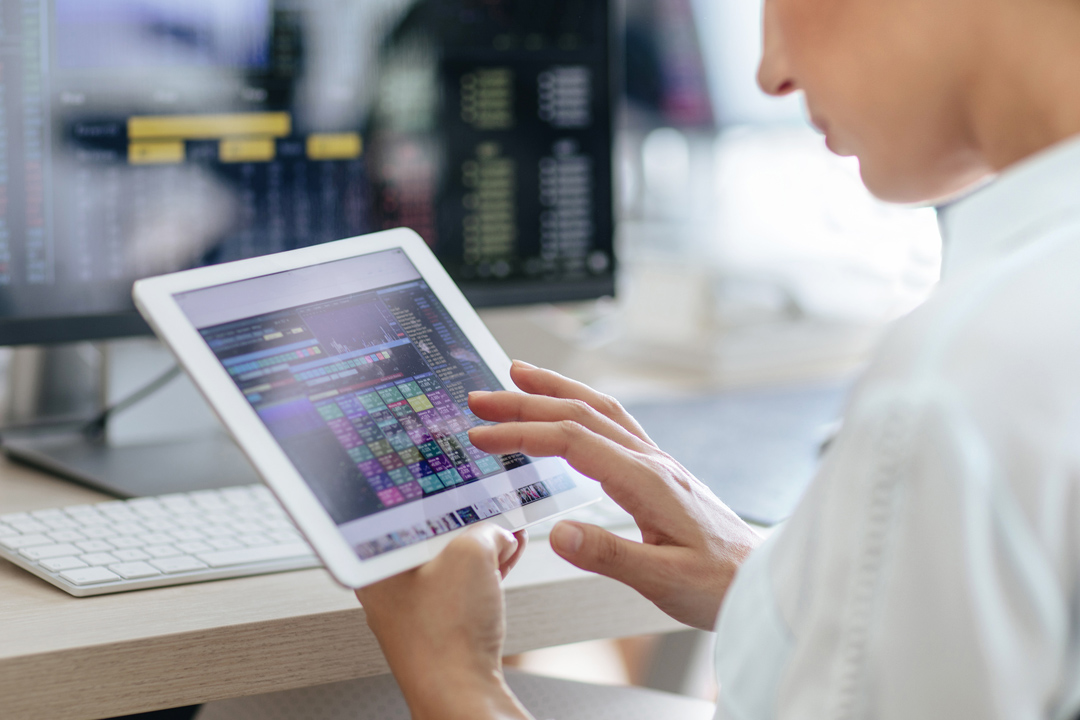 RWD Pitfalls Part 1: Using the right tools to approach RWD
When working with real-world data, learn from the lessons of others to help maximize your own business return.