O4 Hubs detail
O4 1 Column (Full)
O4 Text Component
We live in an age of medical wonders. People today benefit from high-tech medical procedures and revolutionary drugs previously undreamed of.
But as advanced as they are, some treatments are effective only for certain types of a disease, or only for people with precisely defined genetic features. And the treatments often come at an extremely high cost. Given these complexities and high price tags, prior authorization (PA) serves an increasingly vital function.
As a core component of our formulary and utilization management platform, PA helps to confirm that a treatment or drug prescribed by a doctor is covered by the patient's health plan. Just as importantly, PA helps determine that the requested care adheres to evidence-based guidelines. This helps confirm that a treatment is both safe for the patient and likely to be effective.
By ensuring that a patient's care is clinically appropriate, prior authorizations promote better health outcomes and help lower costs by reducing waste and unnecessary treatments. With studies estimating that 25% of all care spending in the U.S. is wasteful, the importance of PA to ensuring clinical quality and maintaining affordability is difficult to overstate.1
In this article, we'll take a look at ways Optum Rx is working to improve this crucial process at a foundational level as well as improvements purpose-built to help physicians and patients.
O4 Text Component
Building the foundation: An improved prior authorization process
While a prior authorization provides an undeniable benefit, some health care providers have argued that the process itself is an administrative burden. According to an American Medical Association survey of 1,000 practicing physicians on prior authorization, 35% said they have staff working exclusively on PA.2 Moreover, a majority of those surveyed expressed concern that care delays resulting from the PA can adversely impact patients.3
Patients can also view prior authorizations as a source of frustration. For too many, their first inkling of the concept of prior authorization arrives when a claim for pills prescribed by their doctor is rejected at the pharmacy counter.
With these lingering inefficiencies in mind, Optum Rx began work to simplify this historically complex process through ongoing strategic technology investments and operational improvements.
To begin, we invested in the modern digital infrastructure necessary to streamline the PA process and accelerate processing speed. We also worked to improve connectivity between all parties involved in the prior authorization process. This included working with the makers of popular electronic medical record platforms used by physicians to ensure seamless integration of clinical data.
The culmination of this foundational work is Electronic Prior Authorization or ePA. Currently, 80% of all Optum Rx PA requests are handled via ePA. Additionally, where appropriate, ePA enables auto-decisioning capabilities for the PA process, with 60% of ePA approvals auto-decisioned in real-time. As a result, these advances help drive efficiency and improve patient experience through reduced appeals.
O4 Text Component
Crafting the ultimate prior authorization solution for physicians
Perhaps nothing exemplifies our commitment to improving prior authorization process more than PreCheck MyScript®. This industry-first tool gives physicians real-time access to patient-specific prior authorization information at the point of care.
Integrated into their existing electronic medical records prescribing workflow, PreCheck MyScript brings much-needed digitally enabled efficiency and transparency to a process where fax machines still persist. It transforms what was a labor-intensive, multi-step procedure into an efficient, single encounter and frees doctors and staff from dealing with a manual prior authorization form.
The over 950,000 providers who currently have access to PreCheck MyScript can now have all the relevant information about a patient at their fingertips. This includes information about insurance coverage, formulary rules, potential drug-drug interactions and prescribing guidelines.
Importantly, PreCheck MyScript gives the prescriber visibility into what a drug costs before they pick up the pen. Doctors can run a "trial" claim to discover exactly how much a given drug reimbursement will be for a patient. If the physician is concerned about the out-of-pocket cost, the system automatically highlights clinically appropriate, lower-cost alternatives. The provider can also elect to start a prior authorization directly and submit it for immediate review, often receiving approval while the patient is still in their office.
Condensing the PA process into the span of the office visit, PreCheck MyScript gives physicians the confidence that the medicine they prescribed will be available to the patient without unnecessary delays. It also helps patients save money, lessening the chance they will not fill their prescription due to cost concerns. Patients opting for the lower-cost options suggested by PreCheck MyScript saved an average of $87 per prescription.4
O4 Text Component
Creating a modern prior authorization experience for patients
PreCheck MyScript helped pave the way for a better aligned, more integrated PA process for providers. Optum Rx has made corresponding advancements aimed at providing a new level of ease for patients.
Patients can now check the status of a PA request through our website and mobile app. This enables them to keep their order moving forward without having to contact customer service or their doctor.
In addition to tracking physician-initiated PA requests, patients can also initiate their own PA requests. They simply select their provider, the medication needed, and submit. A confirmation number will display when the PA request has been sent. This proactive option gives patients more control in the prior authorization process. Patients can also opt to receive e-mails or text updates on their PA status.
In addition, these consumer-facing PA advances are created to work in concert with other digital and mobile price transparency tools from Optum Rx such as MyScript Finder™ and Price Edge.
Taken together, these investments have helped create a more intuitive and frictionless PA process that enables patients to start their therapies sooner, leading to superior health outcomes. Talk to your Optum Rx partner to learn more.
O4 Complex Card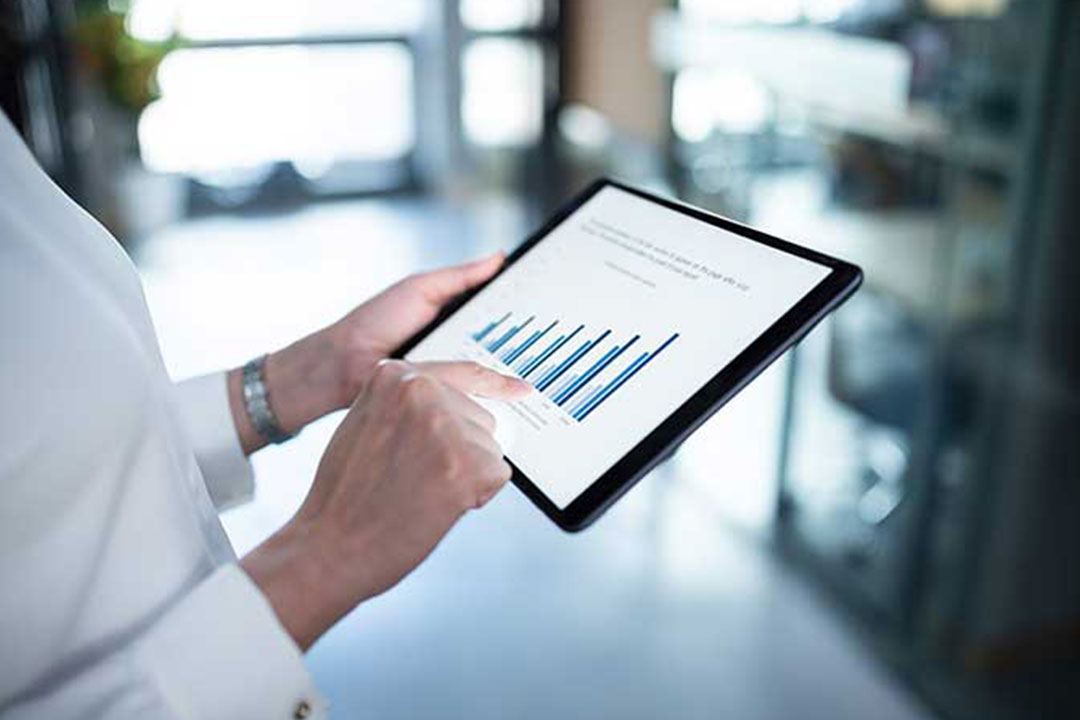 Empowering clients with more choice and transparency
Helping make prescription drugs more affordable for plan sponsors and the members we serve is a universal focus.
O4 Complex Card
What's changing the PBM industry?
In this conversation, learn from Optum Rx thought leaders on how access, affordability and transparency have become imperatives for pharmacy benefit management.
O4 Complex Card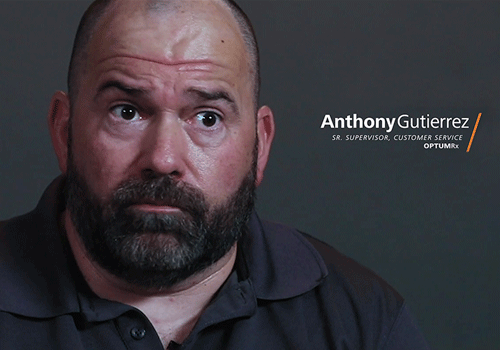 Optum Rx customer obsession video
How one Optum Rx employee made the system work better for everyone
O4 1 Column (Full)
O4 Text Component
STATEMENT REGARDING FINANCIAL INFLUENCE:
This article is directed solely to its intended audience about important developments affecting the pharmacy benefits business. It is not intended to promote the use of any drug mentioned in the article and neither the author nor Optum Rx has accepted any form of compensation for the preparation or distribution of this article.