O4 Hubs detail
O4 1 Column (Full)
O4 Text Component
Alzheimer's disease is an irreversible, progressive brain disorder that slowly destroys memory and cognition.1 There is a high unmet need for Alzheimer's treatments. Several prescription drugs are currently approved by the FDA to treat the symptoms of Alzheimer's. While they can slow down some symptoms, such as memory loss, none of these medications modifies the disease itself.2
Aducanumab (brand name to be determined) is a developmental drug under review to treat Alzheimer's. The FDA granted approval to aducanumab on June 7, 2021. The marketing name will be AduhelmTM.1
If approved, aducanumab would be the first-in-class disease modifying treatment drug that changes the underlying course of Alzheimer's, rather than only addressing the symptoms. However, aducanumab would require routine administration and would not represent a cure for the condition.3
The manufacturer estimates that about 1.4 million people would be eligible for therapy with aducanumab.1 While no official price has been announced, one source projects the annual cost for aducanumab to be around $50,000 for the recommended dosage (once per month).4 And other analysts project U.S. sales for aducanumab to be well over $7 billion by 2025.5 If so, that would quickly vault aducanumab to be the fourth best-selling drug in the country on a revenue basis.6
Alzheimer's: A huge and growing problem
Alzheimer's is one of the biggest health challenges of our time. An estimated 5.8 million adults over age 65 are living with Alzheimer's. It is the most common cause of dementia and the fifth leading cause of death in adults older than age 65.7
Projected growth in numbers of Alzheimer's-affected persons:
O4 Text Component
Source: Alzheimer's & Dementia. 2019 Alzheimer's disease facts and figures. Published March 2019.
O4 Text Component
Total direct health care costs for skilled nursing care, home health care, and hospice care were estimated at $305 billion in 2020. Yet indirect costs — borne mainly by families in the form of lost wages and other costs — are thought to be even higher. By the year 2050, the affected population is projected to reach nearly 14 million individuals, with direct care costs over $1 trillion.7
Re-appraising futility
The history of how aducanumab came to this point is somewhat confusing. On March 21, 2019, the manufacturer (Biogen) announced it had ended two Phase 3 clinical trials of aducanumab for Alzheimer's. The drug had failed a "futility analysis," which means a clinical trial is stopped when the interim results suggest that it is unlikely to achieve statistical significance.8
But then just five months later, Biogen announced that they were indeed applying for FDA marketing approval. They explained that data gathered in the three months between the start of the futility analysis and the decision to end the trial hadn't been used in the original analysis. After adding the additional three months of data, they realized that a subset of patients who had been given higher doses saw significant benefits on measures of cognition and function, including memory, orientation and language. Those patients also saw benefits in daily living activities.9
The Optum Rx Pipeline Surveillance team observes that despite the positive reported outcomes, aducanumab has only demonstrated a statistically significant improvement in one of the two pivotal trials. Further, in the one positive trial, the reported improvements were small, and the true clinical relevance of the findings remain uncertain.1
On November 6, 2020, an FDA advisory committee convened to discuss the safety and efficacy of aducanumab voted not to endorse its approval.10
What happens next? 
The FDA usually follows the recommendations of its advisory committees, but that's not required.1
Industry analysts appear split; some believe the FDA has no choice but to follow the panel's recommendations, given the contentious recent history of certain COVID-19 drug approvals. But others are not so sure. An analyst at SVB Leerink writes that, despite the negative vote, "…we still believe there is a good chance that the FDA will approve this product anyway."10
For detailed trial results, please refer here: Q4 2020 Report, p. 16. 
O4 Text Component
Business implications
What plan sponsors need to know is that — regardless of what happens with the FDA decision on aducanumab — there is significant new activity in the Alzheimer's space. This may bear fruit sooner, not later.
By the spring of 2020, after aducanumab and two other Alzheimer's drug trials had been suspended, multiple drug makers decided to drop their Alzheimer's research programs entirely. The amyloid hypothesis appeared to have reached a dead end.11
The problem was that funding agencies and drug companies had almost exclusively supported research based on the amyloid hypothesis. As of 2019, the largest amount of NIH funding for Alzheimer's disease research was directed to amyloid-related research.15
Some believe that the persistent failures of the amyloid hypothesis have triggered a fresh look at what we really know about Alzheimer's.10 New knowledge about the clinical features of the disease and its biology are driving alternative approaches to treatment discovery and development.16
A review of clinical trials over the past five years shows a growing emphasis on non‐amyloid targets.17
The two graphs below summarize Phase 3 and Phase 2 trials underway in 2020. Notice that in Phase 2 not only are there many more disease-modifying therapies (DMTs) in trial overall (55 vs 17), but there are twice as many non-amyloid targets under study (8 vs 5). These differences are consistent with trends seen in clinical trials over the past five years.17
O4 Text Component
Source: adapted from Alzheimer's & Dementia: Translational Research & Clinical Interventions. Alzheimer's disease drug development pipeline: 2020. Published July 16, 2020.
O4 Text Component
Better treatment solutions will probably require both new approaches and combination treatments rather than monotherapies.16
Howard Fillit, the executive director and chief science officer of the Alzheimer's Drug Discovery Foundation, has been quoted saying that Alzheimer's treatment will likely follow the path set by cancer, "where precision medicine via combination therapies will provide individualized and targeted therapies." Accordingly, he believes aducanumab may prove effective in combination with other, non-amyloid therapies.9
Or, we may see completely different approaches. For example, one group is exploring drugs that act by inhibiting an early pathway thought to be critical in the formation of both plaques and tangles. These researchers envision drugs that could be used as a common prophylactic against neurodegenerative disease — similar to current medications for preventing heart disease.18
Conclusion
A more diversified Alzheimer's drug development pipeline may foretell new advances in the fight against this debilitating disease. Moving forward, it is reasonable to expect overall spending in the class to rise. 
Optum Rx closely monitors and evaluates the drug development pipeline landscape for all upcoming drug approvals. As new therapies enter the market, we will be ready to offer plan sponsors and members the resources, programs and clinical assistance they will need to manage these new medications effectively.
O4 Complex Card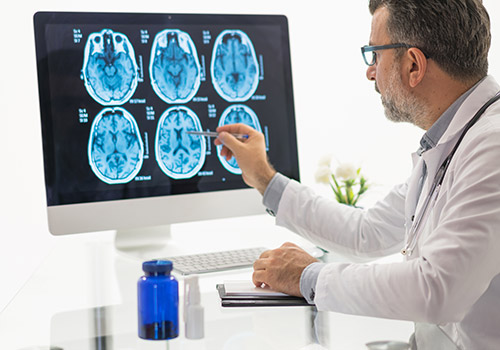 The FDA & Alzheimer's: What's Next? | Optum Rx
Learn how Aduhelm's approval could impact future drug approvals.
O4 Complex Card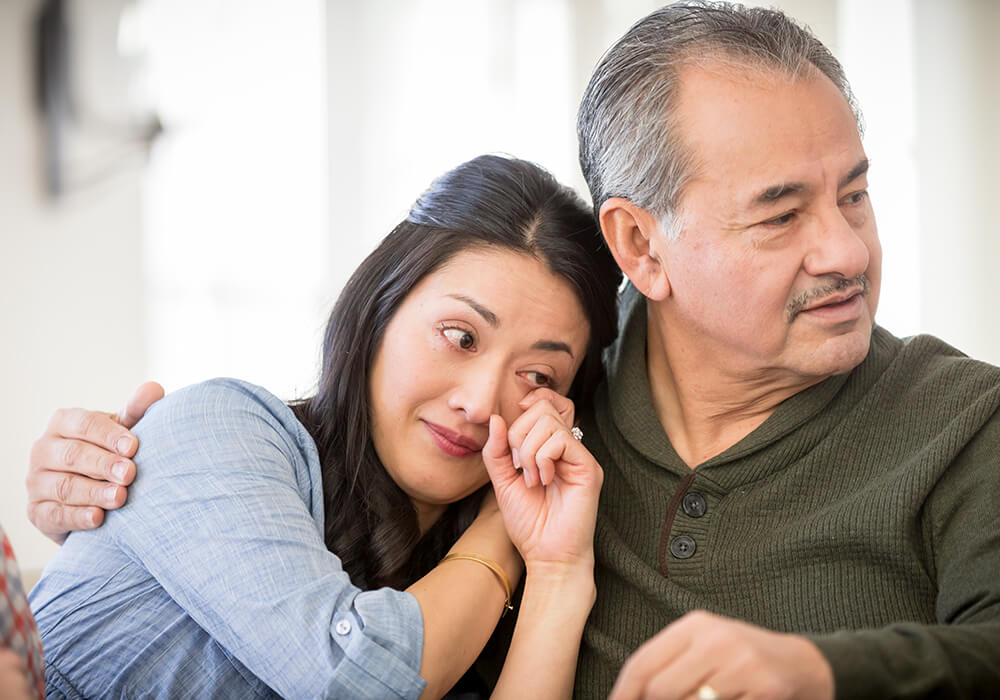 New blood test speeds Alzheimer's diagnosis
Progress marks new hope for Alzheimer's research
O4 Complex Card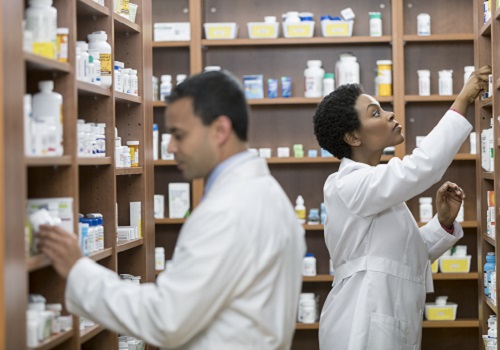 Rush to judgement?
An inside look at the FDA's prescription drug approval process.
O4 1 Column (Full)
O4 Text Component
STATEMENT REGARDING FINANCIAL INFLUENCE:
This article is directed solely to its intended audience about important developments affecting the pharmacy benefits business. It is not intended to promote the use of any drug mentioned in the article and neither the author nor Optum Rx has accepted any form of compensation for the preparation or distribution of this article.