Optum® is a health services and innovation company.
We are helping to make the health system work better for everyone.
We collaborate with partners across the system to lead change in health care.
Together, we are transforming health care for a better future for everyone we serve. Our partners choose us for our combination of unique capabilities.

TECHNOLOGY
Comprehensive solutions
With system-wide scale, our technology is built to meet our clients' changing needs while working to modernize the health care system.
ACTION
Scale to mobilize and achieve results
With depth of expertise, flexibility and broad scale to take action, we deliver solutions our clients need, where and when they need them.
DATA
Insights that drive decisions
Powered by generations of longitudinal data, our insights support smarter decisions that lead to better experiences, outcomes and savings.
PEOPLE
Unmatched health care expertise
As a global team of 100,000+, our skill and expertise is matched only by the commitment and passion we share to transform health care.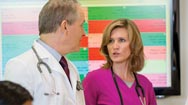 Over 150 Optum locations around the world.
OPTUM HEADQUARTERS
11000 Optum Circle, Eden Prairie, MN 55344
Offices and facilities
Basking Ridge, NJ
Colorado Springs, CO
Denver, CO
Duluth, GA
Eden Prairie, MN
Minneapolis, MN
Lenexa, KS
Overland Park, KS
Louisville, KY
Milwaukee, WI
Providence, RI
Reston, VA
Rocky Hill, CT
Salt Lake City, UT
San Francisco, CA
Optum also maintains operations across North America, South America, Europe, Asia Pacific and the Middle East.