We're passionate about serving, connecting and improving the whole health system for everyone in it.
Optum™ is a health services and innovation company on a mission to help make the health system work better for everyone. We combine data and analytics with technology and expertise to power modern health care. In collaboration with our partners, we focus on three key drivers of transformative change: modernizing the health system infrastructure, advancing care and empowering consumers.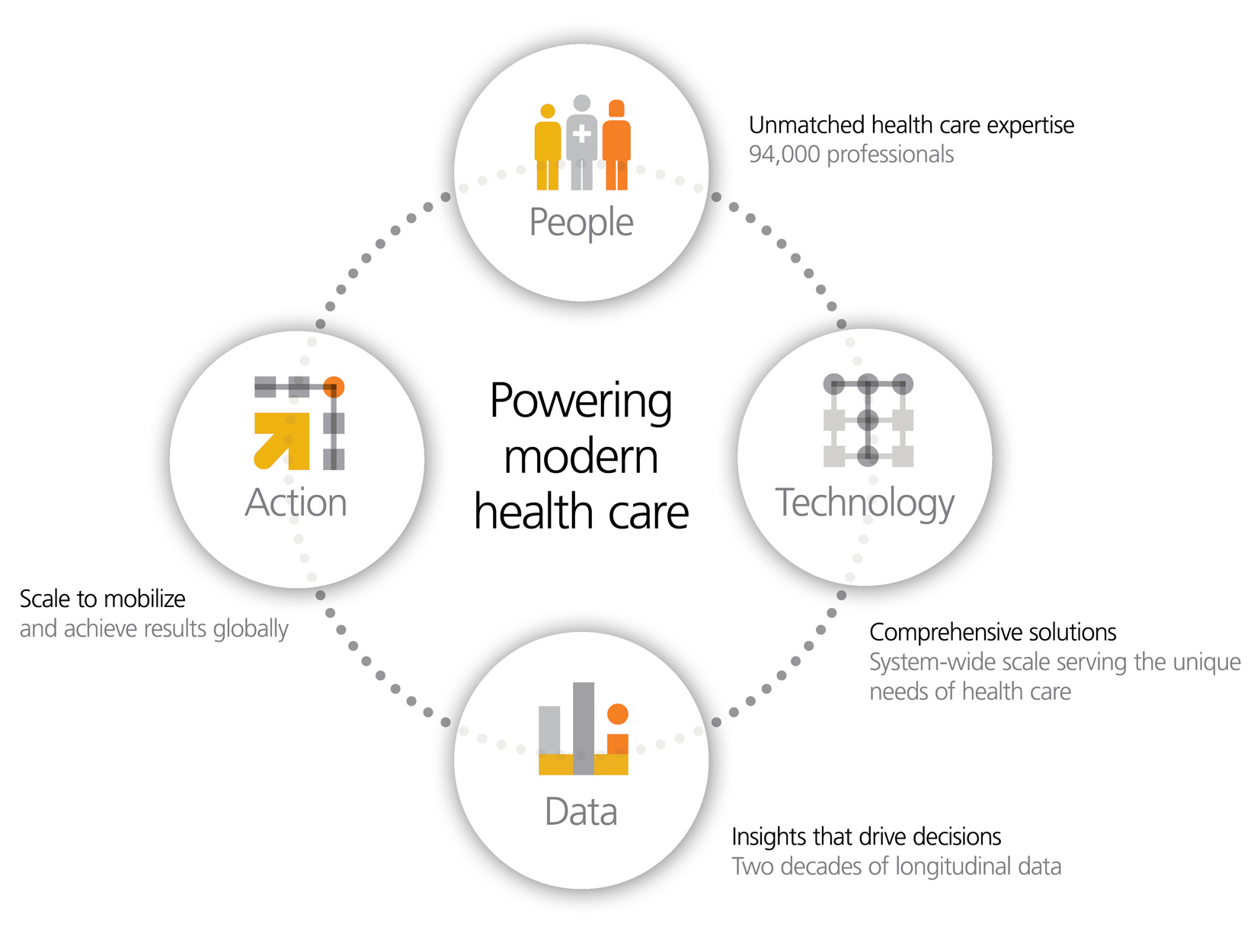 Serving the whole system
Partnering with 300 health plans to ensure positive changes take root in the broader health system and benefit the most possible people.
Supporting hundreds of life sciences companies as they research and develop new treatments.
Working with 67,000 pharmacies to help people get the care and treatments they need.
Helping half of the Fortune 500 employers meet their employees' health and wellness needs
Serving care providers and health systems — including four out of five U.S. hospitals — to support their focus on quality care, better patient experiences, operational efficiency and cost savings.
Partnering with government agencies in 40 states and, increasingly, around the world.
Helping 74 million people find the right care at the best value, understand their options and take charge of their health and wellness.
We are inspired to always work harder, aim higher, and deliver on our values of integrity, compassion, relationships, innovation and performance for everyone we serve. We never forget that, ultimately, the work we do has an impact on the lives of real people every day.
From sharing new discoveries to celebrating healthy victories, see the latest news and events to learn how Optum is collaborating with our partners and communities to help make the health system work better for everyone.
Powering modern health care requires a special team – people who envision a healthier future, people who challenge the status quo and people who are driven by compassion and possibility. If you want your work to make a powerful difference in the lives of others, explore an Optum career today.
Look through the lens of real-world data.
See how evidence from real-world data can help you ask new questions — and discover answers.
Tackling the tough challenge of hemophilia
Understand the disease, and see why managing it well takes a specialized team.
Treating back pain: less may be more
Discover how conservative back treatment can maximize quality and affordability.
Optum locations
San Francisco, CA; Colorado Springs, CO; Denver, CO; Rocky Hill, CT; Duluth, GA; Lenexa, KS; Overland Park, KS; Louisville, KY; Eden Prairie, MN; Minneapolis, MN; Basking Ridge, NJ; Providence, RI; Salt Lake City, UT; Reston, VA: Milwaukee, WI
Optum also maintains operations across North America, South America, Europe, Asia Pacific and the Middle East.