O4 50-50 Content Block
What is a specialty pharmacy?
While retail pharmacies offer prescriptions for common illnesses and conditions, specialty pharmacies serve patients that require complex therapies. They also offer more personalized patient care, communication and resources for special conditions.
O4 Simple Cards
Our Specialties
Click below to explore a few of the many specialties we support.
O4 50-50 Content Block
Manage your condition on the go
The Optum® Specialty Pharmacy app makes it easy to request refills, track order status, manage billing information and much more. 
This app cannot support Optum® Infusion Pharmacy patients at this time.
O4 1 Column (Full)
O4 Accordion
How we help
Get the most out of your treatment plan through personalized care, support and resources. A one-on-one phone call with a pharmacist or nurse who is trained in your medical condition will help you to: 
Manage your symptoms 
Better understand your medical condition and treatment
Learn more about side effects and how to manage them
Find resources about your medical condition and treatment
Learn how to take a more active part in managing your medical condition
Optum® Connections is built to help you manage your condition through virtual visits and a helpful video series where you can: 
Meet real patients with your condition
Get advice from clinical experts
Learn about your treatment
Virtual visits are as simple as an in-office visit. You'll meet with a clinician from your care team, such as a nurse, pharmacist or dietitian. Each session can be recorded. Your family members or caregivers can also join and ask questions. Because they're easy to schedule, virtual follow-up visits give you the peace of mind you need to understand your medication and any side effects.
We accept all major insurance plans. This includes Medicare Part B, Part D, Medicaid and commercial insurance. Copay help may be available. 
We're dedicated to getting you the medication you need, when you need it, your way. Contact us today to discuss care and treatment options that can help you to live a healthy life.
Optum Specialty Pharmacy: 1-855-427-4682
There are some things in life that we depend on. Medication is often one of them. We promise to always deliver simple ways to get the medication you need.
Affordability
We help you to find the lowest prices for the most effective medication.
Accessibility
Everything we do centers on getting you the medication you need, when you need it, your way.
Advocacy
We're here to help guide you with compassionate care and a simple experience, any time you need us.
Resources
Find support and learn more about the services we provide.
O4 Complex Card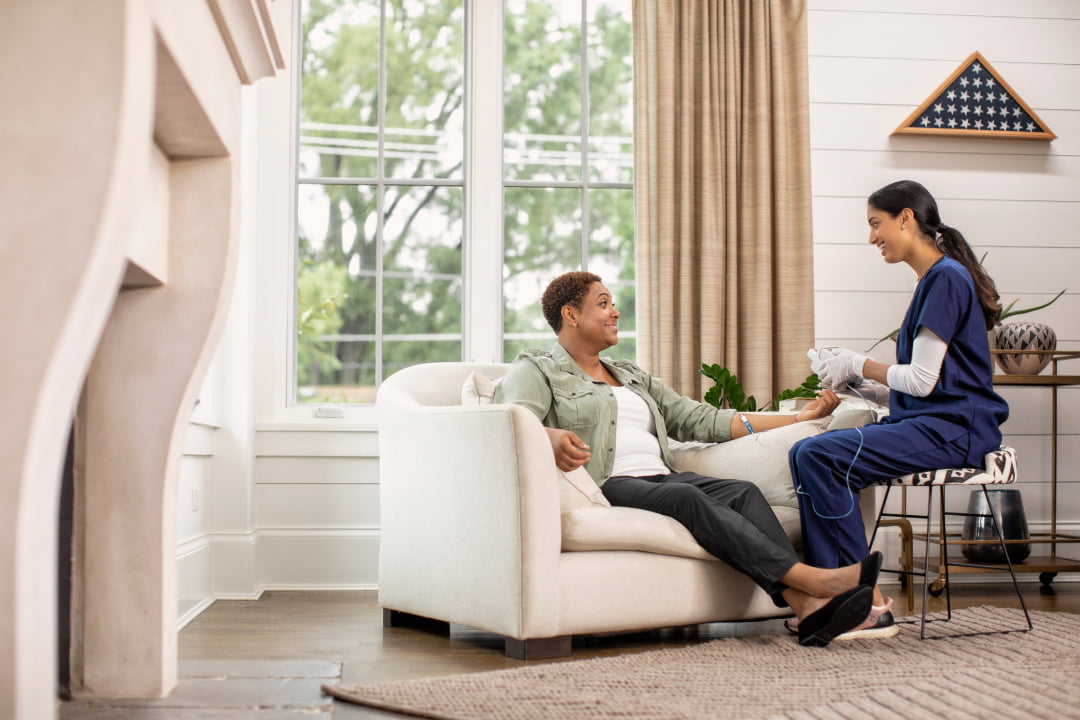 Infusion pharmacy
Learn more about infusion therapies administered at home or at a conveniently located infusion suite.
O4 Complex Card
Specialties and therapies
Learn about the specialties we serve and the therapies we provide.