O4 1 Column (Full)
O4 Text Component
Care that comes to your area
The Optum mobile clinic is a recreational vehicle (RV) that travels to different locations.* The mobile clinic will park, and you'll board the RV for your visit.
Our mobile clinic services help support your doctor's care plan. We share all results with your primary care doctor. That way you can follow up, if needed.
Clinic staff varies by location and may include nurse practitioners and medical assistants. You'll have a separate, private space to complete your screenings.
O4 50-50 Content Block
Optum mobile clinic in Utah
Take a virtual tour of our mobile clinic in Utah. It offers an easy, convenient way to get care and general health screenings, including mammograms.
O4 50-50 Content Block
Optum mobile clinic in New Mexico
We travel to you with important screenings, tests, shots and other care services.
O4 Complex Card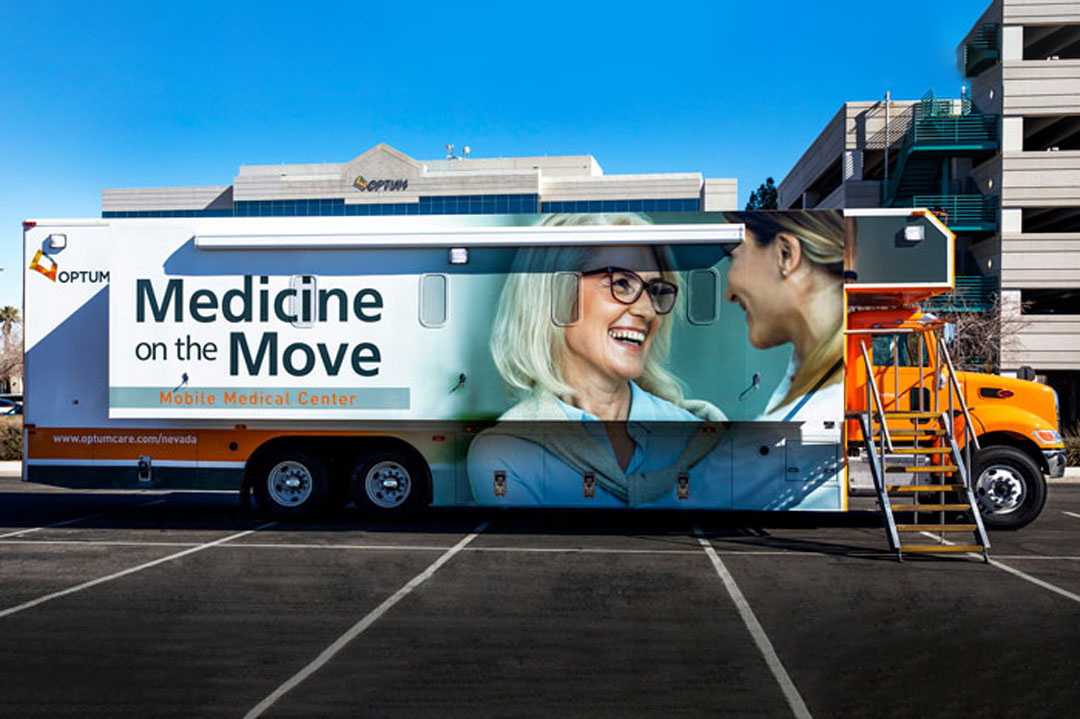 Article
Medicine on the Move in Nevada
Our state-of-the-art, mobile medical center brings health care closer to communities in Nevada.
Article
This yearly visit is for people with Medicare.
Article
Finding diabetes early helps your overall health.
Article
Don't let flu myths keep you from getting a shot.