O4 Hubs detail
O4 1 Column (Full)
O4 1 Column (Full)
O4 Text Component
Video
HSAs and tax season
Questions about how to save on taxes? Watch our video to learn more about the tax benefits and what you need to know at tax time.
O4 1 Column (Full)
O4 Video Player Component
Tax time and an HSA
Narrator:
Want to save money on taxes? It's easy with your health savings account or HSA. With your HSA you can save on taxes 3 different ways. First, contributions to your HSA are tax advantaged. Second any money you take out of your account to pay for qualified medical expenses is also income tax free. Third, any money you save or invest potentially grows income tax free.
And what happens when you make a post-tax contribution to your HSA? Don't worry you will receive those tax benefits at tax time when you file your income taxes. Add it all up and it's more money for you and less for Uncle Sam.

When it comes time to do your taxes you'll have to gather some information about your HSA. It's pretty simple. You need to know about 3 IRS Forms, linked to health savings accounts. Form 1099-SA tells you the total distributions or payments that were made from your HSA. Form 5498-SA summarizes the contributions or deposits you made to your HSA in a particular tax year. You can also find your contribution information on your December HSA statement. Form 8889 this is the form you'll submit with your federal income tax return. This could be filled out using the information from your 1099-SA and 5498-SA.
Keep in mind everyone receives Form 5498. But you'll only receive form 1099 if you had distributions that year. If you didn't reach a maximum contribution limit but want to capitalize on the potential tax savings it's no problem. You generally have until the tax filing deadline to make a contribution to your HSA for the previous tax year.

Make sure you understand the HSA rules where you live. Certain states have special rules regarding HSA's so it's a good idea to touch base with a tax adviser to ensure you're filing your taxes correctly. Additional help and resources are available online at IRS.gov or at optumfinancial.com
Save smart, save tax free.
O4 Complex Card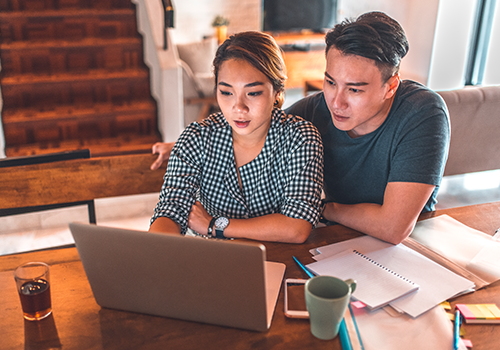 HSA Tax Center
Questions about your taxes? We're here to help. You can get copies of your most recent tax forms by signing in to your account.
O4 Complex Card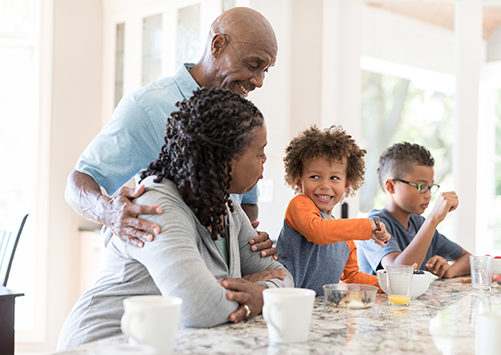 Add a beneficiary to your HSA or MSA
Take a minute to ensure you have a beneficiary selected. 
O4 Complex Card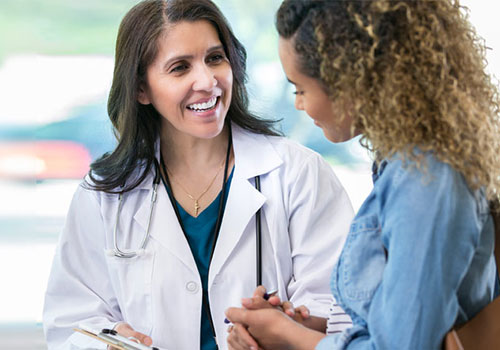 Qualified medical expense tool
Use our qualified medical expense tool to filter by account type and expense type to see if it qualifies.
Resource library
Search our resource library for additional resources — from videos to financial wellness articles — that can help you learn more about how to save, pay and invest your health care dollars now and into retirement.
O4 1 Column (Full)
O4 Text Component
Self-directed mutual fund investment options are made available through the services of an independent investment advisor, or your plan sponsor. Discretionary advisory services are provided by Betterment LLC, an SEC-registered investment adviser, with associated brokerage transactions provided by Betterment Securities, Member FINRA/SIPC. For details and disclosures visit betterment.com. The Schwab Health Savings Brokerage Account is offered to certain account holders through Charles Schwab & Co., Inc., Member FINRA/SIPC. For details and disclosures, visit schwab.com. Brokerage services are offered to certain accountholders through TD Ameritrade, Inc., Member FDIC/SIPC and a subsidiary of The Charles Schwab Corporation. For details and disclosures, visit tdameritrade.com.
Orders are accepted to effect transactions in securities only as an accommodation to HSA owners. Optum Financial and its subsidiaries are not broker-dealer or registered investment advisors and do not provide investment advice or research concerning securities, make recommendations concerning securities, or otherwise solicit securities transactions.

Health savings accounts (HSAs) are individual accounts offered through Optum Bank®, Member FDIC, or ConnectYourCare, LLC, an IRS-Designated Non-Bank Custodian of HSAs, each a subsidiary of Optum Financial, Inc. Neither Optum Financial, Inc. nor ConnectYourCare, LLC is a bank or an FDIC insured institution. HSAs are subject to eligibility requirements and restrictions on deposits and withdrawals to avoid IRS penalties. State taxes may apply. Fees may reduce earnings on account.
Flexible spending accounts (FSAs), dependent care assistance programs (DCAPs), health reimbursement arrangements (HRAs), Commuter and Parking Benefits, Tuition Assistance Plans, Adoption Assistance Plans, Surrogacy Assistance Plans, Wellness Benefits, and Lifestyle Accounts (collectively, "Employer-Sponsored Plans") are administered on behalf of your plan sponsor by Optum Financial, Inc. or ConnectYourCare, LLC (collectively, "Optum Financial") and are subject to eligibility and restrictions. Employer-Sponsored Plans are not individually owned and amounts available under the Employer-Sponsored Plan are not FDIC insured. This communication is not intended as legal or tax advice. Federal and state laws and regulations are subject to change. Please contact a legal or tax professional for advice on eligibility, tax treatment, and restrictions. Please contact your plan administrator with questions about enrollment or plan restrictions.
Google Play and the Google Play logo are trademarks of Google LLC. Apple and the Apple logo are trademarks of Apple Inc., registered in the U.S. and other countries. App Store is a service mark of Apple Inc., registered in the U.S. and other countries.
The promotional code OPTFSA7, OPTHSA5 and OPTHRA7 cannot be applied to previously placed orders, and cannot be combined with other promotional codes. Additionally, the code cannot be used for prescription drugs or virtual care visits. Promotional codes are not transferable or redeemable for cash or credit. To apply a promotional code you must enter it prior to completing the order.
Free and expedited shipping offers do not apply to shipping outside of the contiguous United States. Additional shipping restrictions may apply.
The Optum Store is an affiliate of the UnitedHealth Group family of companies.
Your employer sponsored plan may exclude reimbursement for certain categories of items. Check your plan document and summary plan description or contact your benefits department for specific coverage details.
© 2022 Optum, Inc. All rights reserved
O4 1 Column (Full)
O4 Text Component
Investments are not FDIC insured, are not bank issued or guaranteed by Optum Financial or its subsidiaries, including Optum Bank, and are subject to risk including fluctuations in value and the possible loss of the principal amount invested.