O4 1 Column (Full)
O4 Accordion
Executive management team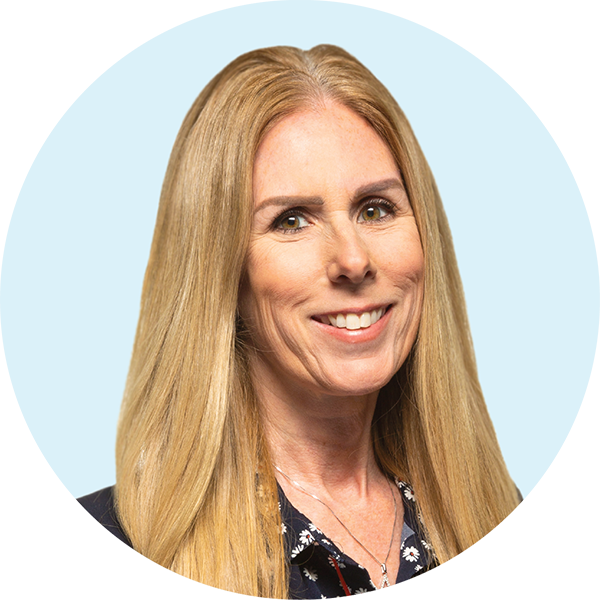 Heather Cianfrocco was named as chief executive officer of Optum Rx®, an industry-leading provider of pharmacy care services, in April 2021. In this role, Cianfrocco drives efforts to advance whole-person health through a unique, synchronized approach that drives better outcomes, simpler consumer experiences and lower costs.
Cianfrocco previously served as chief executive officer for Optum's Health Services where she was responsible for behavioral health benefits, population health solutions and medical benefit management. Since joining UnitedHealth Group in 2008, she has held numerous leadership roles including chief executive officer of UnitedHealthcare Community & State, senior vice president of Health Advancement and Clinical Transformation for UnitedHealthcare Medicare & Retirement, and chief executive officer of state and regional health plans.
Prior to joining UnitedHealth Group, Cianfrocco worked in private legal practices in Pittsburgh where she concentrated on corporate and securities law, representing health care entities in mergers and acquisitions.
Cianfrocco holds a Bachelor of Arts degree from Pennsylvania State University, a JD from Duquesne University School of Law, and a master's degree in Health Care Delivery Science from Dartmouth College. She is a member of the UnitedHealth Foundation Advisory Board and UnitedHealth Group's Inclusion & Diversity Council.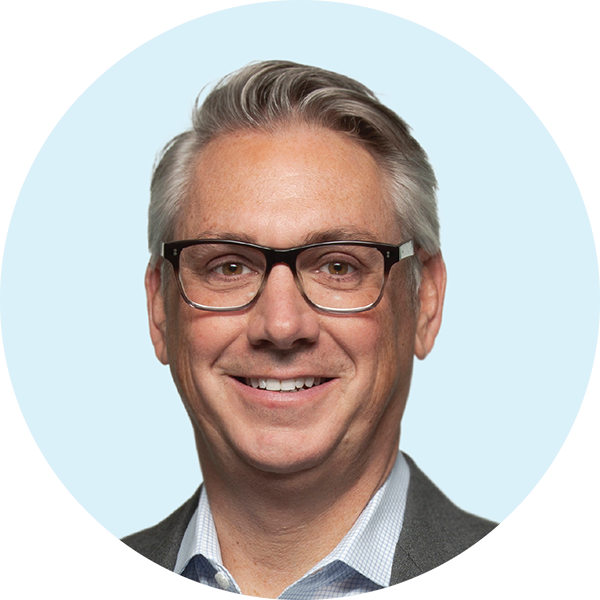 In addition to being named chief marketing officer for UnitedHealth Group in 2014, Clark added responsibility as chief marketing and customer officer for Optum in 2022. In this role, Clark leads Optum's marketing, digital, brand and customer teams to help create a simpler, more cost-effect and personalized healthcare experience. Previously, Clark served as chief marketing officer, UnitedHealthcare Medicare & Retirement, leading UnitedHealthcare's direct-to-consumer efforts.
Clark joined UnitedHealthcare in 2006 from IAC/InterActiveCorp, a consumer marketing and technology company comprised of leading digital brands, where he last served as executive vice president, sales and marketing, for the Entertainment Publications division.
Clark received his Bachelor's degree from Drake University, and currently serves on the board of the United Health Foundation, as well as UnitedHealthcare's Children's Foundation.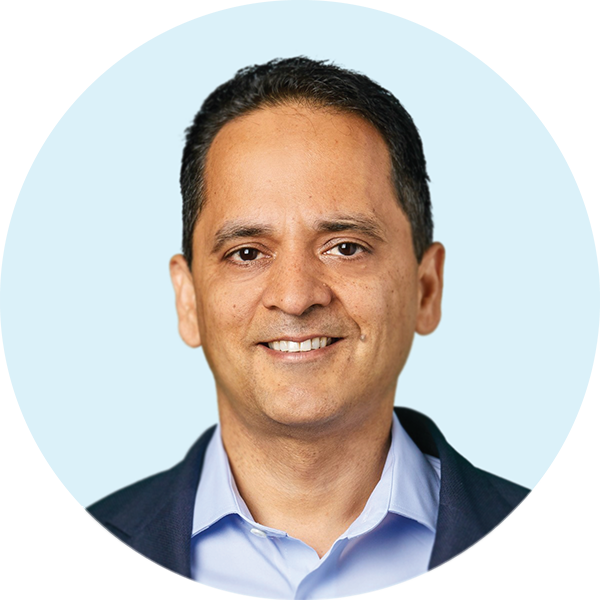 Sandeep Dadlani was named EVP, chief digital and technology officer for UnitedHealth Group in September 2022. He is responsible for leading technology and digital strategies across the enterprise to drive innovation and deliver exceptional experiences in health care. In his role, he leads Optum Technology, a leading technology delivery division of Optum, serving our broad Optum and UnitedHealthcare customer base.
Before joining the company, Dadlani spent five years leading enterprise digital transformation efforts at Mars, Inc., serving as their global chief digital officer. Prior to that, Dadlani held several leadership and growth positions at Infosys, a global technology consulting and services firm, where he helped grow the company from $300 million to $11 billion in his 17-year career. Before Infosys, Dadlani worked in investment banking at Citibank.
Dadlani earned his Bachelor's degree in electrical engineering from M.S. University, Baroda, India and an MBA (in finance) from JBIMS, Mumbai University, India. Dadlani is on the board of Digimarc, a global software company.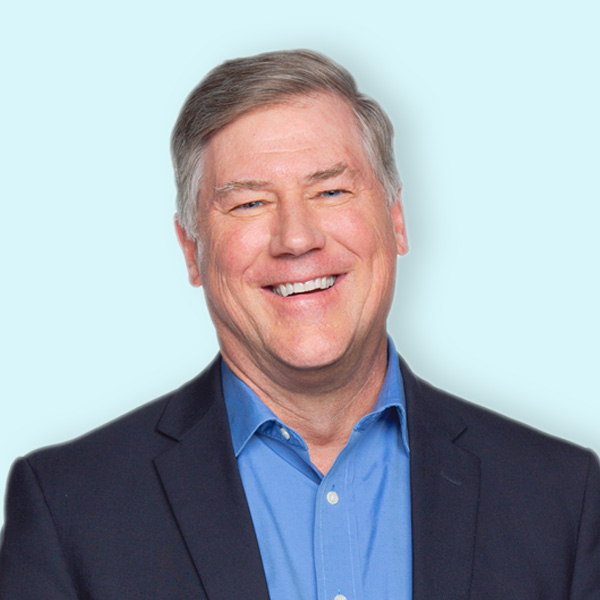 Wyatt Decker, M.D., MBA, joined Optum in 2019. In his role as chief executive officer of Optum Health, Dr. Decker oversees the care delivery and ambulatory care capabilities of Optum Care, as well as major platforms serving Behavioral Health, Population Health, Complex Care, and consumer offerings at Optum. He is leveraging the full value of Optum's distinctive assets in data, analytics, technology and clinical expertise to improve the health outcomes and experiences for the millions of people receiving care in local care systems and everywhere Optum serves consumers and patients.
Prior to joining Optum, Dr. Decker served for more than two decades at Mayo Clinic, one of the largest not-for-profit, academic health systems in the U.S. He most recently held the dual role of chief medical information officer for Mayo Clinic, and CEO of Mayo Clinic in Arizona. At Mayo Clinic, Dr. Decker pioneered the use of innovative digital technologies, including telemedicine and AI, to deliver health care expertise to affiliated care providers nationwide, as well as leading the digital strategy around engaging and empowering patients.
Under his leadership, Mayo Clinic in Arizona was named the number one safest teaching hospital in the U.S., the number one hospital in Arizona by U.S. News and World Report, and achieved the highest possible CMS ratings for both patient quality and patient experience. He oversaw the launch of the Mayo Clinic Alix School of Medicine's Arizona campus, and the building of an advanced, National Cancer Institute-designated Cancer Center.
Dr. Decker also has served as a Professor of Emergency Medicine at the Mayo Clinic College of Medicine, and directed the Emergency Medicine Residency Training program at Mayo Clinic.
Dr. Decker holds an MD from Mayo Clinic Alix School of Medicine and an MBA from Kellogg School of Management, Northwestern University and a Bachelor of Science from University of California, Santa Cruz.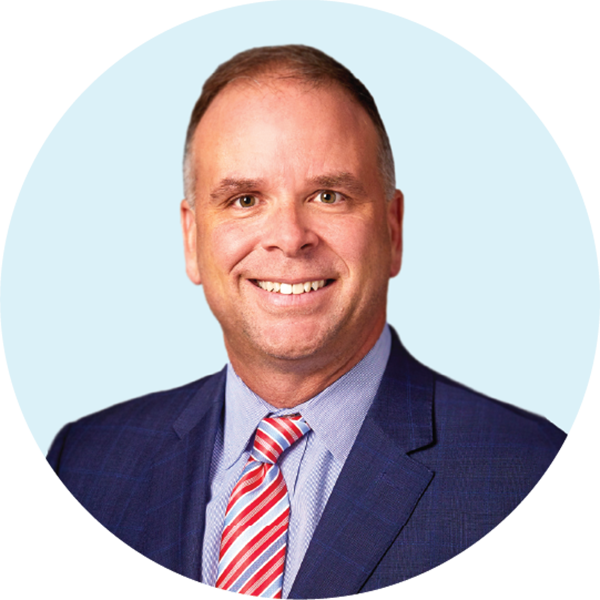 Jeff Grosklags was named chief financial officer of Optum in March 2022. In this role, he is responsible for promoting business growth, driving financial strategy and overseeing leadership needed to improve overall cost position. He also supports the development and execution of business plans, provides decision support and optimizes the deployment of capital.
Previously, Grosklags served as chief financial officer of Optum Rx, playing a key role in the company's ability to invest in developing and delivering pharmacy benefits solutions and services. He has held numerous roles with UnitedHealth Group since 2006, including chief financial officer for various Optum businesses in the areas of health management, care delivery and health financial services. He brings a deep knowledge of the health care industry to his role.
Prior to joining UnitedHealth Group in 2006, Grosklags served in a number of leadership positions at Metris Companies, including senior vice president of finance.
Grosklags holds a degree in business administration with a concentration in accounting from the University of St. Thomas.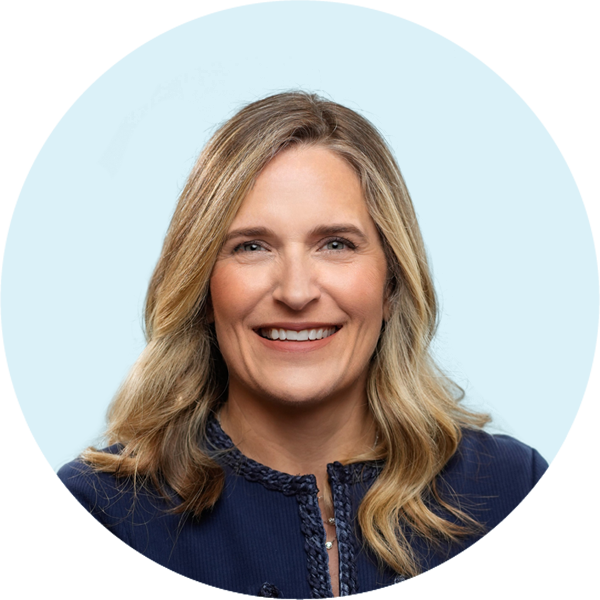 Sarah King was named chief growth officer of Optum in June 2021. She is responsible for driving the organization's long-term growth by harnessing Optum innovations and connecting clients across the health system with the company's unique breadth of capabilities and expertise.
Previously, King served as chief growth officer of both Optum Health and Optum Insight, guiding strategy for long-term growth across employer, payer, provider and government markets. Since joining UnitedHealth Group in 2002, she has held numerous leadership roles, including senior vice president of the Optum employer market and regional vice president of UnitedHealthcare national accounts, where she focused on delivering solutions for the company's largest and most complex clients. Before joining UnitedHealth Group, King held sales and client management positions with Aetna New York and Aristokraft, a division of Fortune Brands.
King has more than 25 years of experience in health care, spanning market strategy, client engagement and solutions consulting, and building strategic partnerships. She also serves as an executive member of the Optum Culture, Inclusion & Diversity Council.
King holds a Bachelor of Arts in business from Grove City College and has a long-standing passion for community service and philanthropy, having served on boards of nonprofits such as My Father's House, a children's home in Senegal.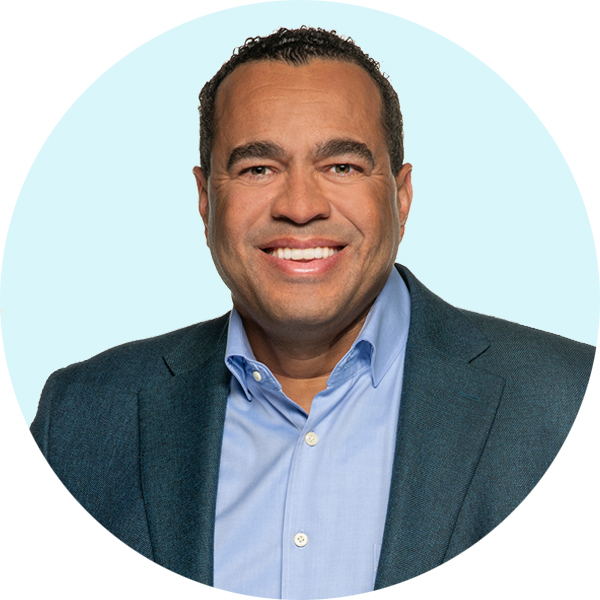 Phil McKoy is the chief information officer for Optum, responsible for accelerating digital adoption among everyone UnitedHealth Group serves.
Previously, McKoy led digital transformation for UnitedHealth Group, focused on building a comprehensive digital, virtual and home-based care platform. He was also the chief executive officer of Rally Health, a wholly owned subsidiary of UnitedHealth Group that provides online and mobile experiences to make it easier for consumers to take charge of their health and health care.
McKoy also spent four years as CIO for UnitedHealthcare, where he was responsible for UnitedHealthcare strategic technology roadmaps and the associated capital investments across the company's domestic and global businesses. He supported technology for UnitedHealthcare digital strategy and digital team, shepherding the evolution to a consumer-focused digital platform to meet members' needs. McKoy also held senior technology roles at Aimia, Global Loyalty Solutions, Target and Accenture.
McKoy is on the board of Rêve Academy, an innovative out-of-school program creating pathways to digital careers for kids in disadvantaged communities. He is an advisory board member of The Page Foundation.
McKoy holds a Bachelor of Arts in political science from Washington and Lee University, and a Master of Arts in international affairs from the University of Denver, Graduate School of International Studies.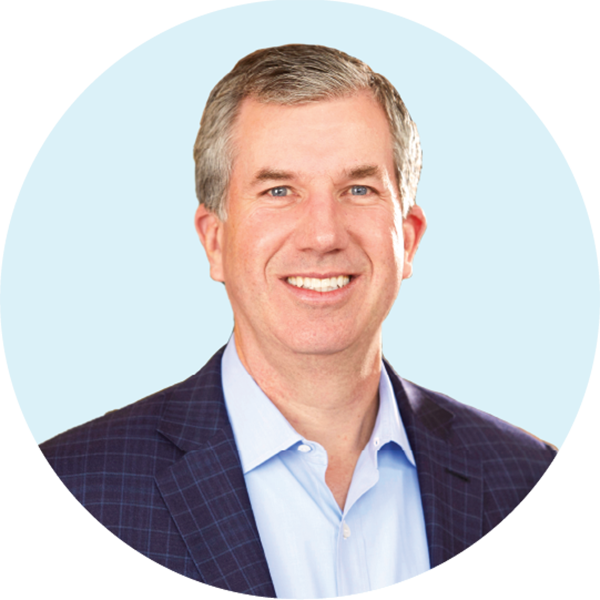 John Prince was named president and chief operating officer of Optum in April 2021. In this role, he is responsible for driving Optum enterprise performance overall and overseeing Optum technology, digital, global operations, enterprise clinical capabilities and Optum Financial Services.
Previously, Prince served as chief executive officer of Optum Rx®, guiding its evolution to become an industry-leading provider of pharmacy care services. He has held numerous roles with UnitedHealth Group since 2005, including executive vice president and chief operating officer of Optum; executive vice president and chief financial officer of Optum; the first chief operating officer of Optum Health; and led the formation of Optum Health Financial Services as its chief executive officer.
Prior to joining UnitedHealth Group, Prince served as senior vice president and head of health care business development and strategy at JPMorgan Chase and was a partner in Arthur Andersen's health care strategy and operations practice.
Prince holds an undergraduate degree in economics and mathematics from Northwestern University, as well as an MBA from Northwestern's Kellogg School of Management.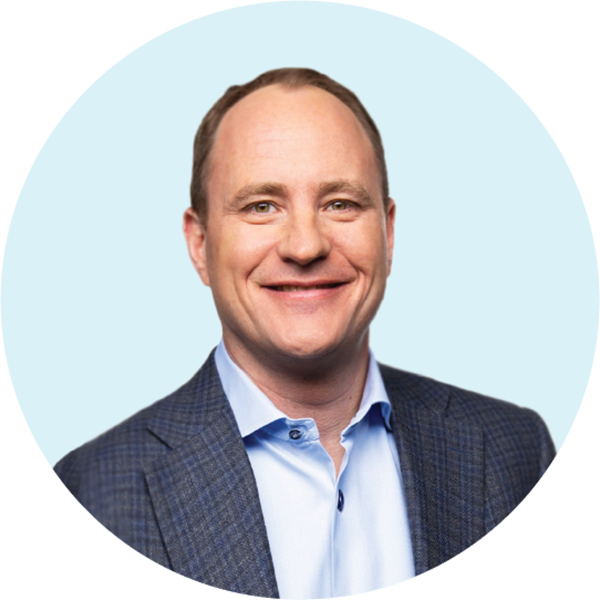 In addition to his role as UnitedHealth Group chief strategy and growth officer, Dan Schumacher was named the Optum Insight CEO in April 2022. In this role, he is responsible for leading all facets of the Optum Insight business and driving performance across the portfolio. Optum Insight connects the health system through trusted services, analytics and platforms that make clinical and administrative processes easier and more efficient.
Previously, Schumacher served as Optum president and chief operating officer. He was responsible for Optum enterprise performance and oversight of Optum Insight, Optum Technology, global operations and enterprise clinical capabilities. He has also held several leadership positions at UnitedHealthcare, including president and chief operating officer, where he had direct responsibility for UnitedHealthcare Employer & Individual and UnitedHealthcare Global businesses as well as network, clinical, operations and technology support functions for all UnitedHealthcare companies.
He has also served as chief operating officer, chief financial officer and co-lead of the organization alongside the three UnitedHealthcare principal business leaders. Additionally, he was chief financial officer, Group Insurance Division, and director of finance for Specialized Care Services (now Optum Health), and director for UnitedHealth Group Corporate Development, in support of enterprise-wide merger and acquisition activity.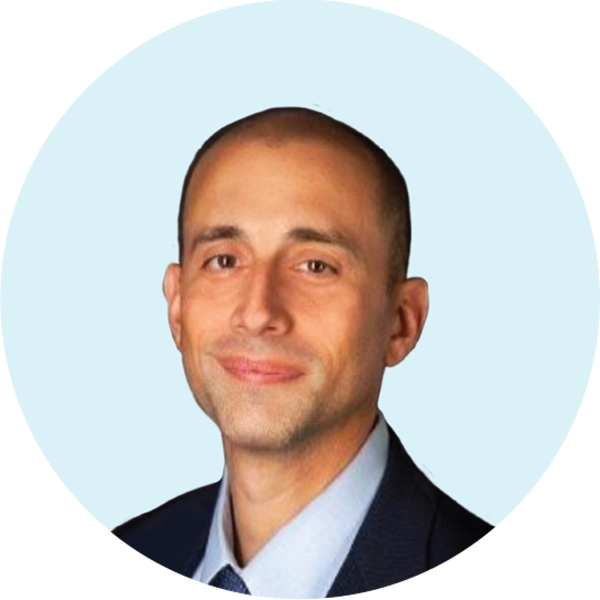 Chris Zaetta rejoined UnitedHealth Group as the chief legal officer of Optum in September 2020. He previously held various roles in the legal department at UnitedHealthcare, including the head of litigation and general counsel of the government businesses.
Prior to rejoining UnitedHealth Group, Zaetta was a worldwide vice president at Johnson & Johnson, in charge of the company's global litigation department.
Zaetta began his career in the Attorney General's Honors Program at the United States Department of Justice Tax Division. While at the Department of Justice, he was awarded the department's Outstanding Attorney Award. He also was a litigation partner at the law firm of Hogan Lovells in Washington, D.C., where he worked on a variety of white-collar investigations and civil litigation matters.
Zaetta graduated first in his class from the University of Pittsburgh School of Law and was the Law Review editor. He has a Bachelor of Science in accounting from the Wharton School at the University of Pennsylvania.