O4 1 Column (Full)
O4 1 Column (Full)
O4 Text Component
Watch now
A day in the life: Todd Wisser, MD
O4 1 Column (Full)
O4 Video Player Component
A Day in the Life: Todd Wisser, MD
[MUSIC PLAYING]
I love just being in the mountains. I love the fresh air. I love the trees. I love the land. I love the sun. I love the energy that the people exude here in this pristine area.
[MUSIC PLAYING]
So my name is Todd Wisser. I'm an internal medicine physician with Optum Care. I live here in Evergreen. I'm an osteopathic physician by training. I went to school at Michigan State University. Initially thought I wanted to be a teacher. When I was teaching chemistry, biology, I really fell in love with the sciences. I wanted to apply what I was teaching actually to my high school students, and medicine had a lot of parallels with teaching, teaching patients, teaching staff. So I still get to be a teacher, which is fun.
I come to the office. Got a great staff, a wonderful office manager. We're one of the largest primary care groups in the Denver area. And bringing in Optum Care has allowed just kind of, again, that culture of collaboration to be a pinnacle. On a daily basis, that collaborative team approach is absolutely huge, which is wonderful, and the patients all benefit from.
[MUSIC PLAYING]
The workday typically ends around 5:00, and then head home, see the kids. I've got three kiddos, age 9, 6, and 5, the oldest of which is a special needs child, so that just throws a different dynamic into things. We usually do some fun things in the evening. We fortunately are blessed to live kind of near a park, and so we usually either will do some sort of physical activity with the children. So whether it's climbing, mountain biking, hiking, taking our Bernese mountain dog for a walk, or whatever it may be, we do something fun always as a family in the evenings. It makes for a long day, but it's a good day, so.
[MUSIC PLAYING]
What matters to me are these three buckets in my life that need to be filled-- my family, my work, and then myself, and not in any specific order because it all needs to kind of balance out. And when I find that I'm lacking in one, things are kind of off and let's replenish it. In the future, I hope to see medicine delivering higher quality care more effectively and more cost-consciously. Optum- Care is absolutely redefining kind of health care as we do it. That importance of the work-life balance is a big part of that. Having a large network, some power to be able to do that is pretty impressive.
[MUSIC PLAYING]
O4 1 Column (Full)
O4 Text Component
As an internal medicine physician for New West Physicians in Evergreen, Colorado, Todd Wisser, MD knows that well-being is not only a critical piece of our mission, but an essential part of finding work-life balance.
O4 Complex Card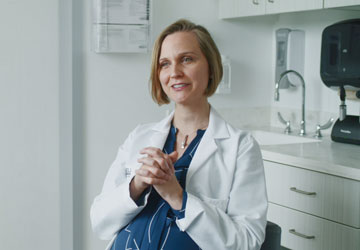 "A day in the life: Kristen Newsom, MD"
Watch this short video to see how Dr. Newsom combines her passions: Art and medicine.
O4 Complex Card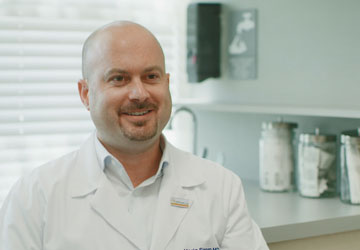 "A day in the life: Mario Siervo, MD"
Watch this short video to see how Dr. Siervo connects with his community to best serve his patients.
Clinician insights partners with Optum Care providers to share best practices, research and more.