O4 1 Column (Full)
O4 1 Column (Full)
O4 Text Component
Watch now
Education opportunities
We help providers practice at the top of their license.
O4 1 Column (Full)
O4 Video Player Component
Anna: 00:10 You know, as a physician, we always have to be educated, right? Continuous education is key. I never, I never had that in a previous job. Whereas here we're constantly being educated on what we're supposed to—with the goals we're supposed to reach for our patients. It's a huge difference.
Neil: 00:39 It's built into our schedule, which is nice. We all know that you have to spend time outside doing all of these things, but it's built into everything that we do. We meet once a week with all of our providers in the office to capitalize on some of that. Once a month we get together with all of the doctors in town to meet and then we also do just, a pretty much, medical education talk once a week. That doesn't require you to go anywhere—It's all video cast, um, over the lunch hour, food is provided. It's all built into our schedule. So you know that, while it's known you have to do all these things, through Optum Care, it's built in and they really do encourage and help you get to those areas.
Lena: 01:13 We work with the senior population, which is a complex and somewhat delicate time of life. And sometimes you need a little bit of extra tools in your toolbox to be able to approach some of the issues there the way that you want to. And those aren't always easy situations. And Optum has actually come to provide us with speakers, even, on how to maybe approach an end-of-life care decision, and how to do it in a way that you hope that someone would do that with your mom. So that you're doing and treating that person-the dignity and the respect that you're trying to accomplish for that time in their life. So that's been a tremendous help to have someone else come with that expertise, and share that and how to better take care of somebody.
O4 1 Column (Full)
O4 Text Component
Optum Care understands the important role that continuing education plays in the success of health care providers.
O4 Complex Card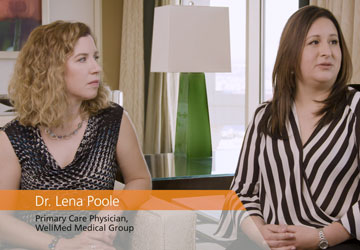 Volunteer opportunities
Optum Care instills the importance of goodwill.
O4 Complex Card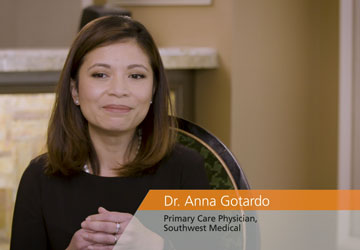 Recognition at Optum Care
Optum Care rewards provider achievements.
O4 Complex Card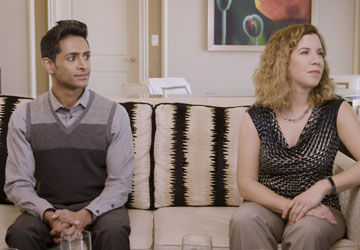 Find your balance
Optum Care encourages a healthy work and life balance.
Clinician insights partners with Optum Care providers to share best practices, research and more.