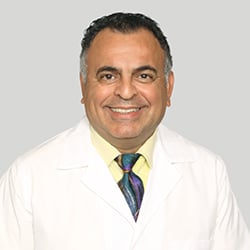 Ibrahim I Hanna, MD
Ibrahim I Hanna, MD
Internal medicine

,

Internal�medicine
Please contact clinic directly to confirm appointment availability
Board certifications
American Board of Internal Medicine
Overview
Biography
Ibrahim Hanna, MD, is board certified in internal medicine. Dr. Hanna earned his medical degree from the University of Damascus, School of Medicine in Syria. He completed an internship and a residency at Vanguard Weiss Memorial Hospital in Chicago. Dr. Hanna enjoys helping and keeping his patients healthy. In addition to English, Dr. Hanna speaks Arabic and French.
Qualifications
Internship
Louis A Weiss Memorial Hospital
1990
Residency
Louis A. Weiss Memorial Hospital
1992
More information
Languages
I speak
English,
Arabic and
French.