O4 1 Column (Full)
O4 Accordion
Meet the team
Amar A. Desai, M.D., M.P.H., is chief executive officer of Optum Health, a national, comprehensive and patient-centered care organization enabling high-quality, fully accountable value-based care. Optum Health helps deliver better experiences for patients and care providers, improve health outcomes, lowers total cost of care, and proactively engages people in managing their health and well-being in person, in home and virtually.
Optum Health serves more than 100 million individuals in all 50 states across primary, surgical, behavioral and specialty care centers as well as behavioral health benefits, healthy lifestyle, prevention and financial service offerings. Optum Health empowers care teams with the latest information, insights and best practices to help them efficiently coordinate all patient care, manage referrals and identify higher-quality, lower-cost options by leveraging distinctive assets in data, analytics, technology and clinical expertise.
A physician, public health advocate and health care executive with decades of experience leading health system transformation to help patients lead healthier, more fulfilled lives, Dr. Desai is focused on accelerating a patient-centered, value-based care model to achieve quality outcomes and improved experiences for patients, while lowering the total cost of care and supporting the physician practice of medicine.
Dr. Desai previously served as president for Health Care Delivery at CVS Health. In this role, he was responsible for the company's health services organization and care delivery strategy.
Dr. Desai first joined Optum in 2019 when he served as president, HealthCare Partners, a leading medical group and integrated delivery network serving over 700,000 patients and later became president and CEO of Optum Pacific West, building and operating the largest multi-payer value-based care delivery organization on the West Coast.
Prior to joining Optum, Dr. Desai was chief executive officer, University of Southern California (USC) Care and a senior executive at DaVita, a global leader in dialysis care. Earlier in his career, Dr. Desai served as an engagement manager at McKinsey & Company.
Dr. Desai earned his bachelor's and medical degrees from Brown University, and his master's in public health from Harvard T.H. Chan School of Public Health. He has previously served as associate clinical professor of medicine at Keck School of Medicine at USC and held faculty appointments at Stanford School of Medicine and the David Geffen School of Medicine at UCLA.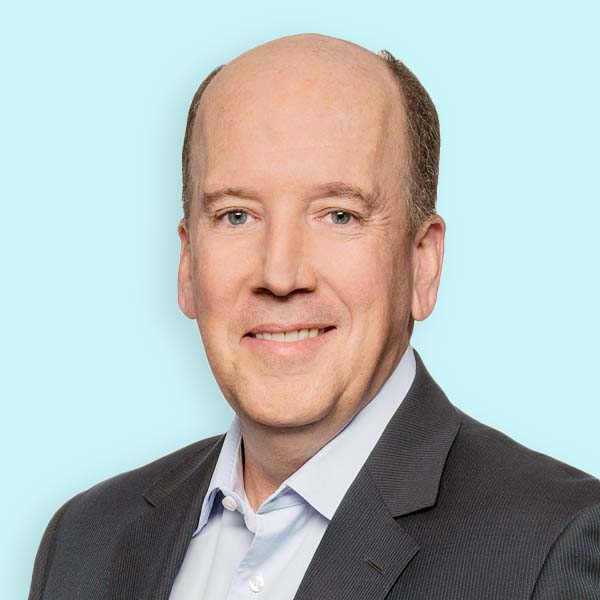 Travis Winkey was appointed president of Optum Health in 2020, where he is responsible for overseeing growth, innovation and emerging business development, business alignment and operations. Prior to this role, Winkey was the chief development officer of UnitedHealth Group, leading all development efforts enterprise-wide. Winkey has played a number of executive roles across several UnitedHealth Group companies since 2009.
Prior to joining UnitedHealth Group in 2009, he was founder and general partner of BlueStream Ventures, where he helped build a number of software and technology infrastructure companies. Previously, he served as the managing director and head of mergers and acquisitions at Dain Rauscher Wessels, which became part of Royal Bank of Canada.
Winkey has an MBA from The University of Chicago Booth School of Business and a BA from Wartburg College.
Selemon Asfaw is the Chief Financial Officer of Optum Health, where he is responsible for leading the strategic financial direction for Optum Health including the Care Delivery, SCA and MedExpress businesses.
In addition to having fiscal responsibility for Optum Health, Asfaw oversees risk-based financial arrangements across the Optum Health segment.
Prior to this role, Asfaw was CFO of Optum Care and Optum Health's Care Solutions and Health Services businesses and was a vice president of corporate development leading M&A on behalf of Optum Health.
Earlier in his career, Asfaw was an investment banker with Goldman, Sachs & Co. in the Healthcare Group in New York City, covering a range of clients in the sector.
Prior to investment banking, Asfaw launched a series of entrepreneurship and leadership programs for underserved youth in North Minneapolis on behalf of the University of Minnesota. Asfaw holds undergraduate and graduate degrees in Business.
Paul Balthazor was named chief operating officer of Optum Care in June of 2018. His organization leads the National Core Operations team including technology, business integration, real estate, supply chain, credentialing and contract management, revenue cycle and operations.
Balthazor began his career with Optum in 2002 as part of the American Chiropractic Network (ACN) Group where he served as the CFO and later, the chief operating officer.
In May 2007, Balthazor joined UHC Community & State where he served in a number of finance, operational and network leadership roles, including chief financial officer.
Most recently, he held the position of chief operating officer.  Prior to joining UnitedHealth Group, Balthazor worked for Arthur Andersen, providing merger and acquisition advisory services to many clients, including UnitedHealth Group.
Balthazor is a graduate of St. John's University in Minnesota, where he obtained degrees in accounting and management.
Daniel Castillo, MD, MBA, joined Optum in 2023 and serves as the chief executive officer of the Midwest region for Optum Health. In this role, Dr. Castillo leads all aspects of executing the growth strategy across 12 states, utilizing the full suite of Optum assets to partner with providers, patients and payers to grow value-based care while improving the overall health care experience for all stakeholders.
Prior to joining Optum, Dr. Castillo was group president and chief medical officer at Matrix Medical Network, a private-equity-owned national provider organization focused on enabling value-based care in and around the home and alternative care settings. He has held executive leadership positions at Envision Healthcare and The Joint Commission. Dr. Castillo also co-founded EmVenio Research, a clinical trials company focused on improving equity in clinical research.
Dr. Castillo is an emergency medicine physician, still working clinical shifts at Northwestern Medicine in Chicago. He earned his MD from The Medical College of Wisconsin and his MBA from The University of Chicago Booth School of Business.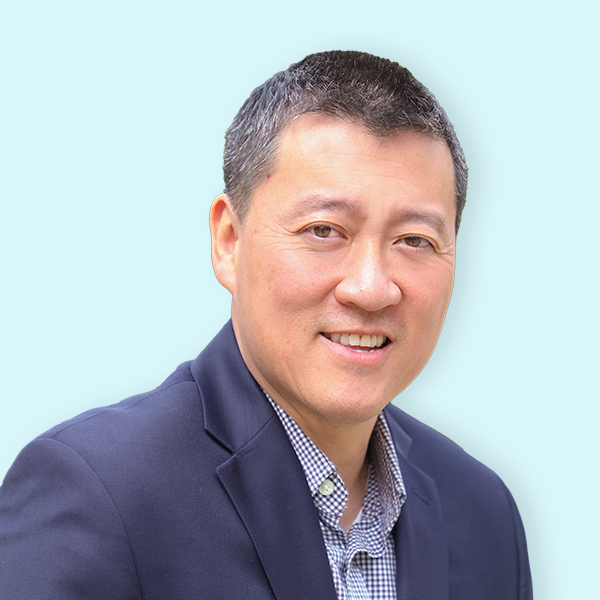 Derek Chao, MD, is a physician, health care executive, and a nationally recognized leader in value-based care strategy. With over two decades of success in developing innovative programs that improve quality, lower total cost of care, and enable patients to live healthier lives, Dr. Chao is at the forefront of redefining health care in the United States.
In his current role as president and CEO of Optum Pacific West, Dr. Chao oversees the growth and operations of Optum Care in California, Oregon and Washington. As the largest region in the Optum nationwide network, he is responsible for the experience of 25,000 physicians, 2.6 million patients and more than 11,000 employees.
As a health care executive, Dr. Chao leads business development for the fast-growing Pacific West region, collaborating with external partners to find opportunities for growth and driving the M&A process. He oversees contract negotiations involving network design and has succeeded in driving down the total cost of care through strategic partnerships with health systems in a complex multi-payer environment.
At Optum, Dr. Chao is a leader in advancing value-based care, expanding access to high-quality, affordable, and convenient care across the diverse communities of America's West Coast. Under his leadership, Optum received the Best Medical Provider in the Southland designation by readers of the L.A. Times, Top Doc status for hundreds of Optum Washington clinicians by Seattle Metropolitan and Seattle magazines, and numerous quality awards across the region.
Most recently, Dr. Chao served as chief medical officer for Optum Pacific West, leading the clinical team of one of the nation's largest multi-specialty integrated care organizations. In this role he led clinical strategy, quality, affordability, risk adjustment, network strategy and provider experience in addition to all clinical programs and teams.
Dr. Chao serves on the executive advisory board of several private equity firms and is a member of the President's advisory council of La Verne University. He received his bachelor's degree in biochemistry and cellular biology from the University of California, San Diego, and earned his medical degree from Penn State. He is board certified in both internal medicine and nephrology.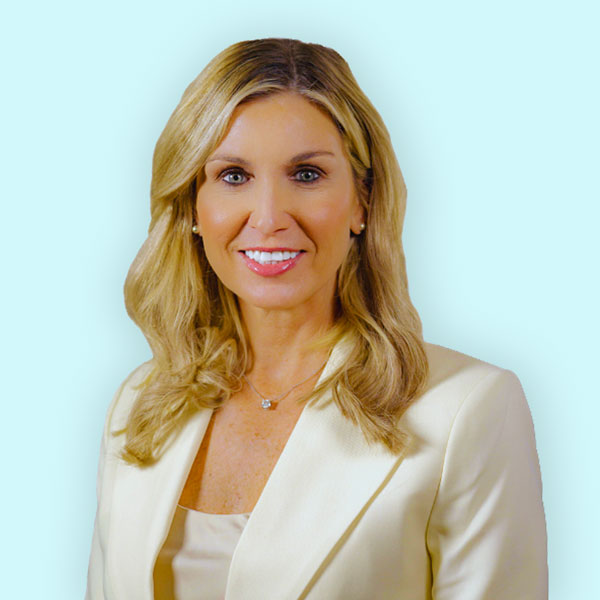 Kristy Duffey was named chief nursing officer of Optum Health in November 2022 and chief operating officer of Optum Home and Community Care in December 2021. She oversees Optum HouseCalls, Optum at Home, Senior Community Care and Post-Acute Care programs.
Duffey is responsible for driving Optum Health as employer-of-choice for advance practice clinicians by leading key workforce development strategies and initiatives. Duffey leads interdisciplinary clinical teams delivering care in the home, as well as in community settings such as skilled nursing facilities. Her clinical teams bridge home and clinic to coordinate care across physicians, nurse practitioners, pharmacists, social workers and other experts to address the full medical, behavioral and social needs of all patients from healthy to the most complex.
Previously, Duffey served as chief executive officer of Optum Population Health Solutions and led the business transformation and external partnerships for whole-person care products and services. Prior to joining Optum, Duffey served as vice president of clinical operations at XLHealth and as executive director at Evercare Health Plan, which was acquired by Optum. She is a certified geriatric nurse practitioner and serves as a fellow at the American Academy of Nursing.
Duffey currently serves on the boards of the United Health Foundation, Calm and Children's HeartLink, and advocates for the clinician workforce through UnitedHealth Group's Center for Clinician Advancement. 
Duffey received her MS from the University of Maryland School of Nursing and her BSN from the University of South Carolina.
As chief clinical officer (CCO) of Optum Health, Daniel Frank, MD, oversees our clinical strategy and value-based care approach across the Optum Health businesses, including our centers of excellence focused on quality, affordability, complete and accurate documentation, and risk. His team, Clinical Performance, partners closely with teams across Optum and UnitedHealthcare on our value-based care delivery strategic growth area.
Dr. Frank has long focused on the effective development and implementation of clinical priorities and related programs to achieve greater clinician and patient satisfaction, and high-quality, affordable health care. Prior to his role as CCO, he held a number of leadership positions within Optum Health and Optum Care including lead physician, local and national medical director roles focused on process improvement and quality initiatives, and, most recently, chief medical officer of Optum Care.
His career with Optum began in 2008 at Southwest Medical Associates in Las Vegas, Nevada, where he served as a primary care physician and medical director. Before joining Southwest Medical, he was in private practice in south Florida.
Dr. Frank received his bachelor's degree in microbiology at the University of Florida, and his medical degree from the University of Miami, Miller School of Medicine. He completed his residency in family practice at Jackson Memorial Hospital in Miami where he became board certified in family medicine.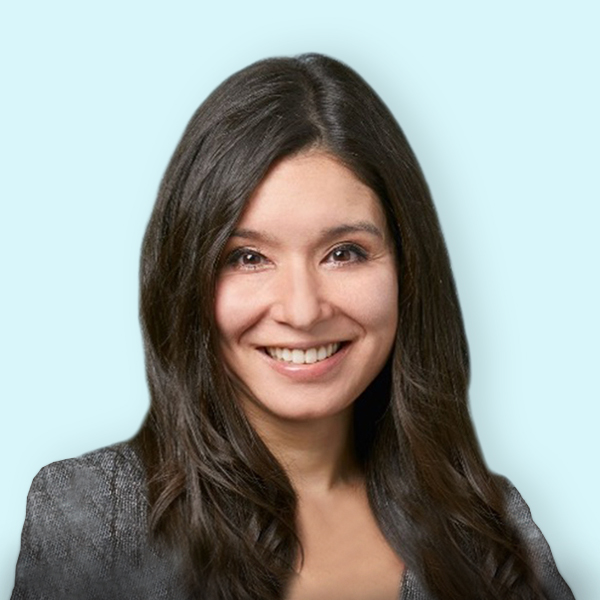 Shawna Gish has been with UnitedHealth Group for 14 years, splitting her time in leadership roles across Optum and UnitedHealthcare. Gisch Is currently the chief executive officer of Optum Home and Community Care. In this role, she is responsible for leading Optum home-based care programs.
With a team of more than 16,000 employees across all 50 states, Optum Home and Community Care provides holistic care holistic care to address the physical, mental and social needs of members according to their care preferences.  As a result, Optum Home and Community Care delivers increased quality, lower costs and high patient satisfaction.
Prior to leading Optum Home and Community Care, Gisch was CEO of Optum Health Solutions, a $3Billion business impacting over 300 million consumers and serving employers, payers, the public sector and TPAs. Gisch also served as senior vice president of clinical operations within United Healthcare (UHC) government programs. 
Gisch has also served as chief of staff to the Community & State CEO and led various teams within Optum Health, including managing a portfolio of case and chronic condition management programs.
Gisch graduated summa cum laude from Oregon State University with a BS in chemical engineering and a minor in business administration. She also received an MBA from Harvard Business School.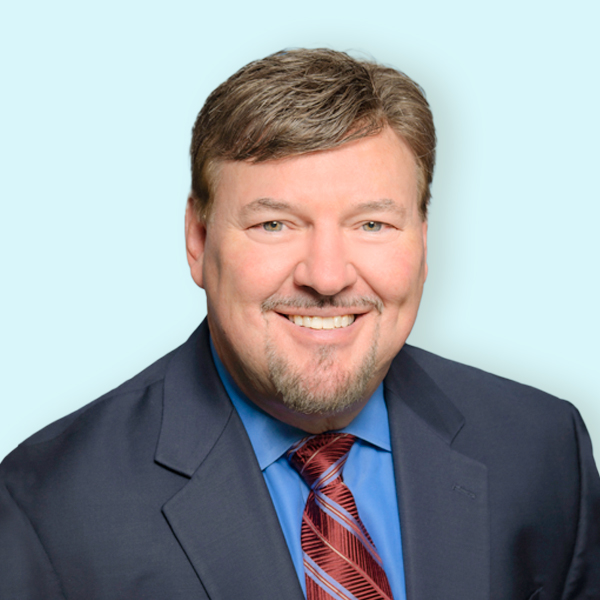 Bryan Grundhoefer brings more than three decades of expertise to his role as president of WellMed Medical Management. He is responsible for the complete operations of the award-winning, diversified health care enterprise.
Grundhoefer joined WellMed in 1998 as chief operating officer/chief financial officer and was promoted to president/COO in 2006. He has successfully managed various business development efforts, including acquisitions and opening of new clinics. Since joining the company, WellMed has grown from 12 clinics in San Antonio, Texas, to more than 350 clinics in 17 markets in Texas, Florida and New Mexico. Full-risk Medicare Advantage membership has grown from 15,000 to more than 800,000.
Grundhoefer also serves as president of the board of the WellMed Charitable Foundation, the nonprofit philanthropic partner of WellMed. This mission of the Foundation is to support caregivers and older adults in the communities that WellMed serves.
Before joining WellMed, Grundhoefer spent three years at Anthem Insurance (now Wellpoint) in Indiana, where he was first head of mergers and acquisitions, and then COO/CFO for a multi-specialty IPA which managed the full-capitation risk for more than 10,000 lives. Under his leadership, the company reached profitability in its second year of operations by tripling the number of covered lives, reducing the medical loss ratio and maintaining administrative expenses. He also guided the medical management and customer service operations, which included assisting practices in delivering state-of-the-art customer services through a joint venture with Disney University.
Grundhoefer previously served as an executive consultant at Ernst & Young.
A CPA and member of the American Institute of Certified Public Accountants, Grundhoefer earned his MBA in finance and accounting from the University of Texas at Austin. He also has a Bachelor of Science in industrial management (with distinction) from Purdue University.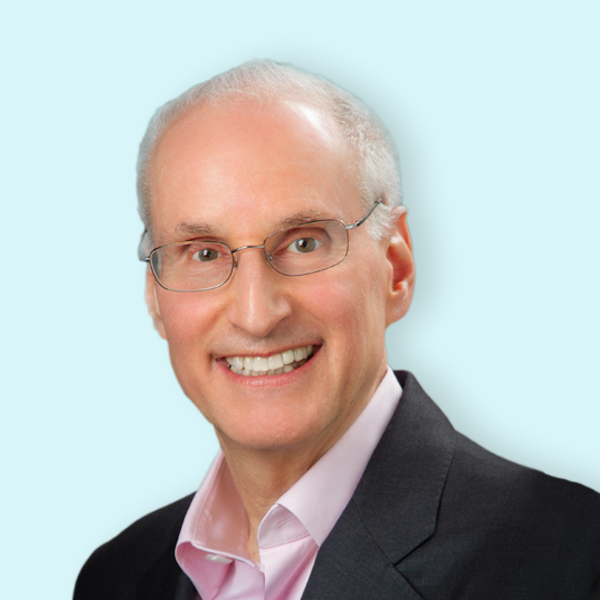 Scott D. Hayworth, MD, FACOG, is the senior vice president and chief physician liaison officer of Optum Health, driving growth across the country as a physician leader supporting mergers, acquisitions and new strategic partnerships. He will also serve as an advisor to new initiatives. He was the CEO and market leader of the Optum Tri-State region, one of the five regions in the Optum Health nationwide network, from March 2021 to January 2023.
Dr. Hayworth has a national reputation as an authority on practice administration, multi-specialty group management and adaption to the rapidly changing environment in health care, including the transition to value.
Dr. Hayworth was the president and CEO of CareMount Medical (formerly Mount Kisco Medical Group, PC) for more than 20 years, overseeing nearly 15-fold expansion in size of the group prior to its becoming part of Optum Tri-State in late 2020. In 2019 Dr. Hayworth became chairman of the board and chief executive officer of CareMount Health Solutions, LLC, a collaborative physician-owned management services organization.
Dr. Hayworth is a consultant to the Vincent Department of Obstetrics and Gynecology at Massachusetts General Hospital and a clinical associate professor in the Department of Obstetrics and Gynecology at the Donald and Barbara Zucker School of Medicine at Hofstra/Northwell. He is a member of the board of America's Physician Groups (APG).
Dr. Hayworth is a past associate dean at the Icahn School of Medicine at Mount Sinai. He is past chairman of the board of the American Medical Group Association and former national treasurer of the American College of Obstetricians and Gynecologists.
Dr. Hayworth has been named by Crain's New York Business as a "Notable Health Care Leader" every year from 2020 to 2022. He was selected by Becker's Hospital Review as one of their "105 Physician Leaders to Know" in 2019 and "112 Physician Leaders of Hospitals and Health Systems" in 2018.
Dr. Hayworth has an AB in biology from Princeton University and an MD from Cornell University Medical College (now Weill-Cornell Medicine). He completed his training in obstetrics and gynecology at Mount Sinai Hospital in New York.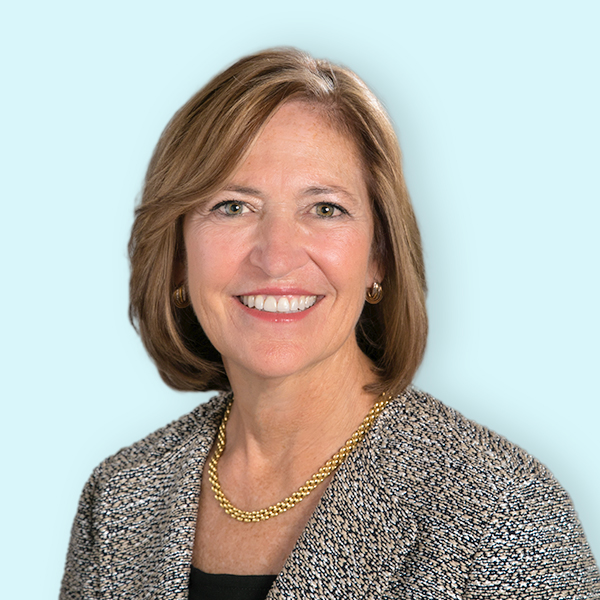 LTG((Reg) Patricia (Patty) D. Horoho is the chief executive officer of Optum Serve, the end-to-end federal business of Optum and UnitedHealth Group, and Optum Health Solutions, a $3 Billion business serving more than 300 million consumers. 
Horoho joined UnitedHealth Group in 2017 to establish the Optum Serve brand, uniting 3 legacy businesses in the process. Under her leadership, Horoho has built a dynamic senior leadership team and has grown the Optum Serve employee population and business. This growth includes securing the $55 billion Veterans Affairs Community Care Network Third Party Administrator contract. Today Optum Serve continues to grow and expand its support of technology, health services, data analytics and consulting initiatives in both federal and commercial markets. In the last 2 years, Optum Serve has entered into new markets, grown the top line by 300%, improved bottom-line performance by 1,250 base points and grown into a multi-billion dollar organization.
In the midst of the COVID-19 pandemic, Horoho's agility and ability to effectively leverage resources resulted in Optum Serve rapidly standing up new business models to support both COVID-19 testing and vaccine distribution. Under her leadership, Optum Serve implemented both the Priority Identification Vaccine Operating Tool (PIVOT), which informs and monitors equitable COVID-19 vaccine administration, and Vaccine Outreach – Implementing Community Engagement (VOICE), which provides customized community engagement and collaboration to address vaccine hesitancy and difficult-to-reach consumers.
Horoho is a values-based servant leader whose life's calling is to improve the U.S. health care system, focused in the areas of health care delivery, health readiness and health disparities. While guiding Optum Serve through periods of immense growth and change, Horoho maintains a laser focus on championing health equity, inclusion and diversity efforts, and Veteran-focused initiatives at UnitedHealth Group. Horoho is a frequently sought-after speaker, leader and adviser in these areas.
Horoho's distinguished professional career also includes 33 years with the U.S. Army, where she retired as a Lieutenant General, the 43rd Army Surgeon General and Commander of the U.S. Army Medical Command. She made history being the first woman, first nurse and non-physician to hold these posts. In these roles, Horoho led the third largest health care system in the world — a global logistics, research and care network across five continents, with a multibillion-dollar budget and staff of more than 156,000. An expert in health care transformation, Horoho moved the entire Army Medicine organization from a disease model of care to a system for health. She implemented groundbreaking and long-lasting initiatives around behavioral health, while improving health care considerations and force protection measures for military women.
Peter Kelly serves as president and chief executive officer of the Optum Health Mid-Atlantic region. In his leadership role, Kelly oversees the growth, operations and financial performance of the organization's health care delivery and value-based care assets across the region.
Kelly served as president of the OptumCare Network in the Tri-State Region after joining Optum from CareMount Medical in New York. He led exceptional growth and development of the Optum risk business platform in Tri-State, expanding physician participation and risk-based contracts across multiple payers. At CareMount, Kelly served as chief value officer of the medical group and executive director of the CareMount ACO, which achieved top performance nationally in CMS programs from 2019–2021.
Earlier in his career, Kelly served as executive director of Market Operations for Universal American with responsibility for Medicare Advantage and ACO plans in New York State. He also served as director of strategy at the company. He started his career in Washington, D.C., as a consultant for Avalere Health. Kelly holds a Bachelor of Arts from Princeton University and an MBA from the Wharton School at the University of Pennsylvania.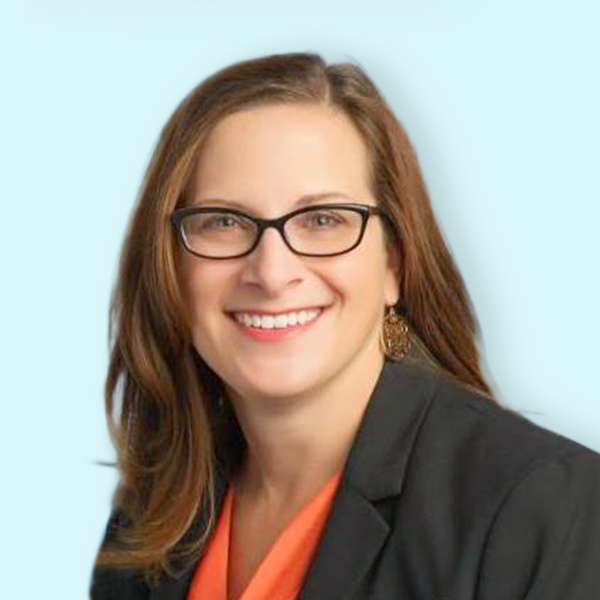 Melissa Mann leads the People Team (HR) for Optum Health. She is passionate about talent and working with leaders to hire, develop and engage the talent they need to drive business success. She also focuses on helping leaders build high-performing teams.
Mann has been with Optum for 7 years. She has led the People Team within Optum Insight, Optum Technology and Optum Shared Services. Before Optum, Mann worked for 14 years at Target in HR leadership roles in business partnering, talent management and organizational effectiveness. She has also worked at a health care technology startup and in benefits consulting at Mercer. She has a BA and MBA in human resource management from the University of St. Thomas.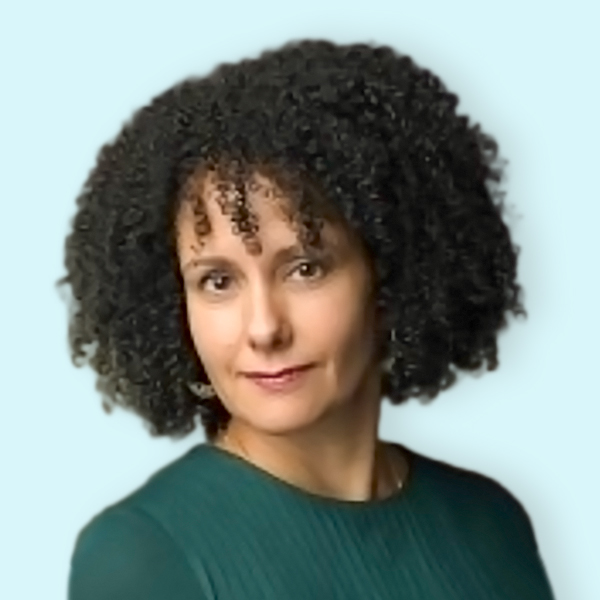 Elisa Reliford is the chief growth officer for Optum Health. In this role, she leads strategic growth of all market client development and client management. Reliford started with UnitedHealth Group in 2004 and has held various leadership roles in both UnitedHealthcare national accounts and Optum.
Prior to joining UnitedHealth Group, Reliford was a consultant with Towers Perrin in Chicago, working with large, complex employers on all aspects of their health and welfare benefits strategy. Reliford also spent three years with CVS Health as a division head of specialty pharmacy, leading account management and sales for its rare disease, prior authorization and specialty fusion companies. In that capacity, she worked across employer, health plan, government and provider markets.
Reliford is a graduate of Hamilton College and holds both a Master of Public Policy and Master of Health Services Administration from the University of Michigan, Ann Arbor. 
Jason Strauss has been with the SCA Health team for more than 15 years, starting as an analyst and more recently serving as president. Prior to SCA Health, he was director of revenue reporting at HealthSouth for the inpatient, outpatient and surgery divisions. Jason earned a Bachelor of Science in finance from The University of Alabama and a Master of Science in finance from Boston College.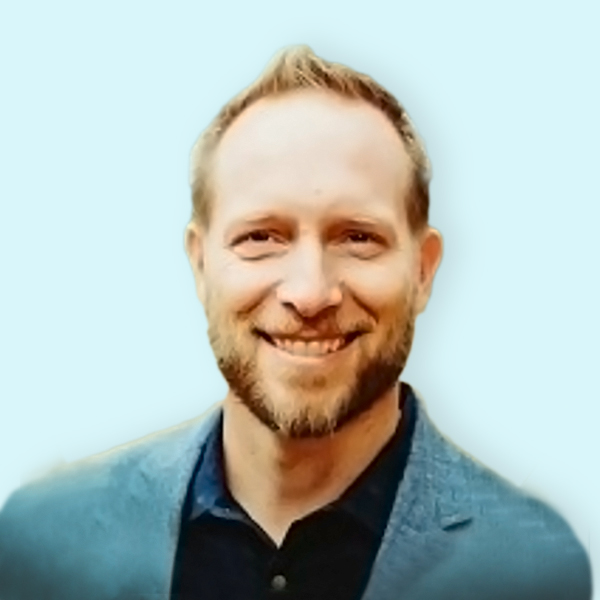 Chuck Swensson is the chief marketing officer of Optum Health, where he is responsible for planning, development, implementation and optimization of the marketing strategy to support growth and retention across and within the consumer, product and market segments of Optum Health. Swensson joined UnitedHealthcare in 2016 as SVP of Growth Marketing, Government Programs, leading a team of marketers and analysts leveraging consumer insights and data analytics to define market differentiation, increase brand health and drive attributable market leading new member growth and retention specific to Medicare Advantage, Medicare Supplement, DSNP, ACA and Part D.
Swensson came to UnitedHealth Group following a successful career in consulting and leadership roles within emerging agencies. In consulting, he provided go-to-market strategies for clients such as UnitedHealth Group, Prime Therapeutics, Toro Company, Digi International, among other mid-sized companies. Swensson holds a bachelor's degree from Northwestern College and an MBA from the University of St. Thomas, Opus College of Business.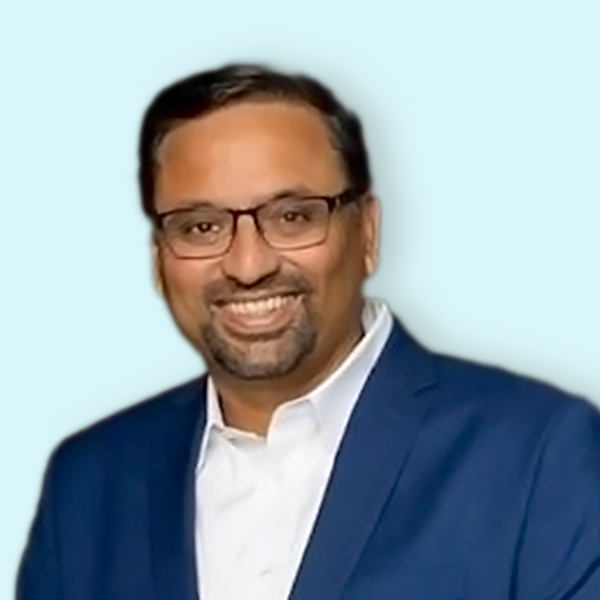 Mouli Venkatesan is the chief information officer of UnitedHealth Group's Optum Health and Enterprise Clinical Technology. Venkatesan leads Optum Health and Enterprise Clinical Technology with the vision of delivering the next generation of health care by building a high-quality, comprehensive, connected and consumer-centric health care technology system built on personalized connections. Venkatesan currently leads a global team of over 7,000 team members who are working together to improve every care continuum touch point for patients, members and providers.
Venkatesan also leads the enterprise technology agenda for interoperability and closely partners with UnitedHealthcare and Optum business stakeholders, external regulators and industry collaborative standards forums to advance the interoperability agenda for those we serve.
Prior to this role, Venkatesan served as CIO of UnitedHealthcare Core Services. He was responsible for establishing, leading and executing strategic technology roadmaps and the associated capital investments to support UnitedHealthcare's businesses through innovative and differentiated technology capabilities.
Venkatesan has an extensive background in the technology strategy and software engineering of modern engineering platforms and high-volume processing systems across the health care domain. He is committed to health care innovation and serves in an advisory role for both VIM and Diameter Health.
Venkatesan received his undergraduate degree in electronic engineering from Indian University and his MBA in health care from the University of St. Thomas.
Caitlin Zulla serves as CEO of Optum Health East, where she oversees health care delivery in 10 states from Maine down to Delaware. In her role, Zulla leads alignment and growth of primary, specialty, surgical, in-home, virtual, urgent, behavioral and community care — and establishes partnerships with physicians to advance and promote value-based care. She is responsible for the experience of over 5.4 million patients and more than 15,000 team members.
Prior to taking on this role, she most recently served as CEO of SCA Health, a specialist alignment organization and leader in the ambulatory surgery center (ASC) industry with more than 20 surgical facilities, 13,500 aligned physicians and 11,500 team members serving more than 1.4 million patients each year. Before that, she served SCA Health as chief financial officer and chief administrative officer with oversight of 10 business functions. She also held previous roles as SVP of Revenue Cycle at SCA Health, SVP of Revenue Cycle Services at MedAssets, Senior Consultant at CBIZ, Inc., and Managed Care Analyst at Atlantic Health System.

Zulla was named a Top Woman to Watch as part of Modern Healthcare's 2022 Top Women Leaders in Healthcare and serves on the Board of Directors for One World Surgery — a nonprofit aimed at delivering quality, accessible surgical care in developing countries. Zulla earned a Bachelor of Arts from Princeton University, a Master of Public Health and Health Management from Columbia University and a Master of Healthcare Delivery Science from Dartmouth College.

Optum leadership
Meet the people who are making healthier happen.