Text
What is health equity?
Imagine a world where everyone has equal access to affordable, quality health care — when and where they need it. That's health equity. By working together, we can remove barriers and close gaps in care to make health equity a reality for all people.
Video Component
The crisis of health inequity: Our challenge to solve
COVID-19 brought health inequities into stark relief. This pandemic brought to light significant disparities in healthcare access and outcomes. Disparities that have always been there. Health inequities are not due to individual choice or random occurrence, but instead are a result of poverty, structural racism, and discrimination. These disparities cannot continue. During the pandemic, payers, providers, employers, and government came together to meet the need. COVID-19 was a year long crisis, and our industry rose to the challenge to protect the health and lives within their communities. From remote monitoring to reimbursement. And from drive-through testing to telehealth. The industry became a champion of innovation and empathy. Health inequity is a risk as great as any of it, but we have the tools, the partnerships, and the will to address it together. We can address this bias in our own organizations, by listening to the diverse voices within, and building the teams that best connect to the people we serve.
We can build a consumer experience that eradicates seen and unseen barriers, creating ecosystems that meet people when and where they need us. We can build the intelligence and relationships capable of continually improving clinical outcomes until they are in fact equal. This is our industry challenge to solve. We are working across our country to identify where health disparities are occurring. We are embedding health equity in every decision we make, and every product or service we deliver. Health equity is at the very core of our mission, to help people live healthier lives, and help make the health system work better for everyone. We invite you to join us in this effort.
Text
Video
The crisis of health inequity: Our challenge to solve
Let's come together and build a health care experience that meets the needs of all — community by community.
Text
Text
Guidebook
Driving toward health equity
See how Optum is improving access and expanding resources to achieve better health outcomes for all.
Video Component
Video: How Can Health Care Leaders Create Lasting Change?
Chris Denson:
Welcome once again to the Fast Company Most Innovative Companies Summit. My name is Chris Denson. I'm going to be moderating this amazing panel. Today, we're going to be talking a little bit about health equity and some of the gaps when it comes to inclusion and diversity and what healthcare providers and healthcare services are doing about it. Thank you to our friends at Optum, and, of course, the team at Fast Company for putting this together.
Chris Denson:
I'm joined today by an illustrious panel, and I use that word very intently, Karoom Brown, Global Chief Growth and Strategy Officer OptumServe; Dr. Anjali Bhagra, Medical Director Office of Equity, Inclusion, and Diversity at the Mayo Clinic; and Dr. Seanelle Hawkins, President and CEO of the Urban League of Rochester. Thank you all for joining us.
Chris Denson:
I guess, for starters, one of the things that I admire about you all is that you're leaders in your respective fields, and as we look out into the healthcare ecosystem and we start to see what leaders are able to do and capable of doing to bridge the gap for health equity, what sorts of things are you seeing that individuals should be taking into consideration to bridge the gaps at least from a leadership perspective? Karoom, I'll start with you on that one.
Karoom Brown:
From a leadership perspective. I see companies actually starting to really pay attention to where the curve is going, and there's been a bunch of things that have heightened it. The response to COVID, COVID has really shown health disparities, health inequities, and some of the imbalance in how many folks are hospitalized of different backgrounds and in particularly brown and black communities.
Karoom Brown:
What I've seen is leaders from a company leader perspective, United Healthcare Optum, we've set up a whole health equity board. We've set up a committee where we're actually looking at real change and how do we impact how we deliver care differently. How do we support our customers differently but also how do we support our constituents, whether it's diverse suppliers, diverse companies?
Karoom Brown:
Then you have folks that are really leaning in, and I'll use myself as an example, making sure that I'm a part of the diversity and inclusion internally in the company, making sure I'm supporting health equity from a diversity of thought and diversity of perspective. I think in order to make, for us to make real change, we need to change the way we look at problems and also who's helping us answer the problem.
Karoom Brown:
It's hard to address health equity in a community you've never been a part of you. You haven't grown up in a poor community, it's hard to understand that there are not healthy foods in those communities, that nutrition is a big part of the factor, that access to good care because the strong and good doctors and some of the better doctors do not want to come and work in those communities. How do we change that? How do we change the root cause and environment?
Karoom Brown:
But part of it is leaders being able to step up like me that grew up in those communities and be able to say, "I understand what's different." I understand what good healthcare is now because I'm fortunate to be able to afford it, but I also understand what it is to grow up 20 years in poverty and have not fair access and not equal access to healthcare, and that the simple doctors and providers that are in my neighborhood that I grew up in are not the same as the doctors that are in better neighborhoods, because that's where you tend to draw the higher concentration of better professional doctors, health care education, food, and nutrition.
Karoom Brown:
So, I look at root cause, and then I look at us as leaders. How do we get that? How do we hire differently and hire different expertise that can address the problem, not just trying to take the same folks with the same education that haven't experienced it and try to solve that problem? So, that's the beginning of what I see, but what I'm really excited about is whether it's federal government entities, state government and local entities, or private firms, I've seen a very large concentration now on health equity and providing care.
Karoom Brown:
Even when it comes to COVID, we do a lot of testing and vaccinations. A lot of the governors, the local health officials are really concentrated on making sure fair and equitable distribution of vaccines, fair and equitable distribution of testing, and even coming up with creative solutions like mobile capabilities to go into communities that are hard to reach. So, those are some of the things I've been excited about to see leaders and folks really jumping forward in the space and trying to change where we are.
Chris Denson:
Very well-stated. Thank you. Thank you. Dr. Bhagra, same question. Curious as to your perspective on this.
Dr. Anjali Bhagra:
Yeah. Thank you, Chris. First off, I want to really express my enthusiasm at being able to share some thoughts with the exemplar group here, and thanks to Fast Company for prioritizing this discussion. I think that strong leadership on behalf of Fast Company and talking on leadership imperative, I really want to build on what Karoom shared earlier. I personally feel there is space and room for advocacy, there's room for revolution when we need it, and there is always room for strong leadership.
Dr. Anjali Bhagra:
When it comes to healthcare and leadership, in addition to everything that Karoom so eloquently shared about root cause and just the systemic and pervasive nature of disparities and the need for a multi-dimensional approach, what I would love to highlight is how there is need for strong leadership. When I'm talking of leadership, I really look at it through the lens of business development. Now more than ever, I feel it's time for healthcare leaders to make equity a strong part of their strategic plans.
Dr. Anjali Bhagra:
As we build strategic plans, certainly we want to make sure fiscally we are coming up with strong plans. I also want us to look at everything through a lens of equity, because without that, we wouldn't be able to address the inequity and the disparities at the level that we wish to. One example of such a priority is at Mayo Clinic we recently declared our board of trustees committed $200 million to eradicate racism. To me, that's where the rubber meets the road.
Dr. Anjali Bhagra:
Yes, we know this. There is a philosophical, intellectual, historical... We have all these awarenesses, but we really need action plan where we hold ourselves accountable. I'm in a space of building more accountability on part of our leadership, and when I say leadership, it's not just a top down approach. It's bottoms up as well. This is not work that needs to be or should be done by an office sitting in a periphery of some organization. This is exactly where, Karoom, to your point, everybody needs to lean in. This is work that needs to be done with the people and not for the people.
Dr. Anjali Bhagra:
I think that there needs to be a very solid, fundamental understanding of, yes, there's need for a very strong strategic plan, business plan around equity efforts, and then there's need for engagement of this work to be done with the people, not just for the people. What I just shared, the $100 million commitment that we have on behalf of Mayo Clinic, these are efforts addressed towards our patients for disparities, equity initiatives within the practice, towards education, and finally towards our staff and community. It's a triple-facing initiative that addresses need for equity for our staff, patient, and communities.
Chris Denson:
Thank you. Thank you. And Dr. Hawkins, I think, from your perspective, it's almost working on both sides of the equation, right? On one hand, you're representing the Urban League and also bridging the gap with health care providers. What are some of the expectations you have for healthcare leaders?
Dr. Seanelle Hawkins:
Sure. First of all, thank you for this opportunity, but I'm expecting leaders to call out the root cause for what it is. Racism is a public health crisis. That's the root cause, racism. So, when we talk about health biases, systems change, we have to look into these practices and scan for the inequities and make the change. I'm looking to leaders to articulate the vision, and everybody needs to work the vision together.
Dr. Seanelle Hawkins:
As you mentioned earlier, this is not just a top up approach. It has to be every one, all inclusive plan. So, you have to talk about, "What is America, what is my state, my city, my organization look like if we have evidence of health equity?" What does that look like? Communicate that vision and work the vision.
Chris Denson:
Thank you. Thank you so much. You talked a little bit about scanning for inequities, which leads me to this idea of data and analytics, especially in healthcare systems. We have so much information, but I'm curious as to how we can use these tools to bridge the gaps and to develop more equity. Karoom, I'll start with you on this one as well, just in terms of what sorts of technology tools and how are those being reimagined to help bridge the gaps that we see.
Karoom Brown:
So, I'll start with the reimagine piece. We have to go back to our datasets. The technology is there. Data analytics, advanced, predictive analytics, science, when you look at genomics and things of that nature, but we have to go back and look at the data source. So, where are we getting those data sources from? It's easy to say technology can do a lot of things, but if it's not built on the right foundation of data, then therefore the output that you're getting won't be correct.
Karoom Brown:
So, are you collecting the input from folks in those communities, the communities of interest, community leaders within those blocks, folks that the doctors that have been treating those patients that can tell you what's different? What have they experienced? And then also, I think science is a big part of it, not just technology. Data analytics, we have invested a lot in our business in data analytics, and we continue to evolve that by looking at the data sets and making sure we're inclusive of all data and the right data.
Karoom Brown:
But science is also a part of it. You start looking at genomics, DNA. There has to be a correlation between the DNA in the ancestors of black and brown communities that have struggled year-over-year on nutrition, have lived in poverty because of racism, slavery, and the things that you say, "Oh, that was 350 years ago." Well, it was for 350 years. If you have one culture that all they did was smoke cigarettes, for example, for 350 years, you got to imagine that that DNA is altered in a way where its health impact is going to be different than those that didn't smoke cigarettes for 350 years. So, put that in perspective.
Karoom Brown:
If you think about slavery and the fact that slaves weren't afforded nutrition, so for 350 years, they eat scraps. They eat the leftovers. They eat whatever they can muster up on the plantations, but not eating right for 350 years. Then you have poverty after that, that also took out your ability to feed your kids, to give them the right nutrition, to teach them what the right nutrition was, what good doctors look like.
Karoom Brown:
For a while, even after slavery, and you have segregation of doctors. You can't go to the good doctors. You go to the best doctor you can possibly go to, and that's not good enough, or you can't even afford to go to those doctors. You're not taking care of your teeth. You're not taking care of your heart. You're not taking care of your body. You're eating foods that are served in your community that are high in sugar and sodium. Those things have an inadvertent effect long-term on the DNA of these minority communities that struggle in health care.
Karoom Brown:
So, we can look at the root cause and say, "Okay. Yes. It is racism. Yes, it's slavery." But the question is, now that you know that and you can really dig deeper, how do you change the course or speed? How do you make the next 300 years better eating, better living, better access to care? How do you incentivize doctors, the right doctor? You just talk about technology and data analytics. How do we look at the pool of where the best doctors are claimed to be in the country and the correlation of that in the underserved communities?
Karoom Brown:
What's stopping the doctors? And how are we using that technology and analytics to say, what will it take to get the better doctors, the better healthcare into these communities to make it equal for all? If it's cost or if it's incentive that you need to motivate people to work in those communities, or if it's working with community leaders to say, "How do we create green zones?" Green zones that say regardless of crime rate and anything in those communities, how do you make it safe for doctors of all kinds to go in those communities that understand those communities, but also can afford to be in those communities because the pay is equitable?
Karoom Brown:
So, I think there's a lot of things, but I think the first thing you look at is technology and analytics. How do you drive the science behind that as well and drive better care and treatment through real analytics that are based on foundational data that come from the communities, that come from the patients of interest, that come from the doctors that have been serving those communities for decades, not just the brains that are outside of those communities, trying to understand those communities better?
Chris Denson:
I love that you touched on this almost like an intangible data point, which is psychology. The things that we learn, the habits that we learn, and it's hard to measure, especially when it comes to tools and data and analytics. Dr. Anjali, I'm curious as to your take on data points and analytics and the tech tools behind the efforts of institutions to bridge these gaps.
Dr. Anjali Bhagra:
Yeah. No, Chris, thank you for including this question. I want to build on what Karoom shared earlier. To me, data is destiny. There's no doubt that for us to make change at the level that we wish to make change, we've got to rely on big data because we need to make and we want to make big change. Now, big data comes with a flip side of bias within the data and issues around ethics, confidentiality. How do we respect all of that?
Dr. Anjali Bhagra:
I think the other opportunity that we have is technology. In addition to leveraging data, along with analytics that can inform us with in-time plans to address disparities, the fact that we can combine all of this and utilize machine learning to address populations that we haven't really been able to reach because of inaccess to those segments, Karoom, to your point, to a marginalized population. So, I think there are big issues that we need to address as we harness data, and bias is one of the biggest ones. We want to make sure that we use as much as possible data that's de-biased and that's inclusive, that truly represents the population that we wish to leverage its information on.
Dr. Anjali Bhagra:
The second, I would say, is teams that work on data analytics need to be diverse. If you have a group, an over-representation of one demographic working on these data analytics tool that is not going to serve us right, because that's where there's a pooled impact of unconscious biases. So, in order for us to create those unbiased data sets, we want to make sure our teams are diverse and our teams are very inclusive. I just want to make sure as we harness data we pay attention to what the issues around bias and access are, leverage technology to improve access of healthcare to populations that we are not traditionally reaching right now.
Dr. Anjali Bhagra:
One thing that at Mayo and I know many other healthcare institutions are very particular about, and that's data privacy. I think that we cannot talk enough about that. That's an imperative for us, and we have several teams, including our teams of AI scientists, ethics, our own team of equity and inclusion, working collaboratively to make sure we protect the data of our consumers who place so much trust in us.
Karoom Brown:
Chris, I just wanted to jump on with Anjali said that, when you talk about data ,and we talked about the quality of the data, biases have an impact but also unconscious bias. Sometimes you can mean well, and look at COVID. When we first started looking at folks said, "Okay, well, how do we simply get testing in underserved communities, in black and brown communities." But the equation wasn't that simple.
Karoom Brown:
An unconscious bias could be you assume everybody has a car like you do. You assume everybody has access to the internet like you do, so therefore you can go on and schedule your tests and drive to that testing location. But dive in a layer deeper and have an unbiased but a actual data fact that says not only are they having trouble to getting the testing near those communities, but they also need easy access. Are you located close to public transportation? Are you putting it in a place where it's walking distance to high density apartment builders and things of that nature?
Karoom Brown:
So, the data sometimes, and how you use the data, we're learning as we go into health equity, you have to be conscious of the unconscious bias. The folks that tend to be the brains behind the operations in healthcare tend not to live in those locations and therefore can't truly come up with the data in a fully unbiased nature. Therefore, that's where it comes in where we need that diversity of thought and experience added to the technology to make the data analytics do what it's supposed to do.
Karoom Brown:
I hope that the folks that are listening to us take that into consideration, making sure that the data is not based on biases on unconscious bias, and you inadvertently as good as your intentions are, you're still leaving out a population or leaving out a solution because your data's not built on the foundation of those communities and what their challenges really are.
Dr. Seanelle Hawkins:
Karoom, I think that's where the partnerships are so important because having a group like the Urban League at the table helps to remind you of that because we're focused in on the populations that we serve. We're looking. We're scanning for unconscious bias. We're scanning for how this impacts the people that we're looking to impact.
Dr. Seanelle Hawkins:
Also, I wanted to say that with the data, it's important to make sure that the data is broken down into layman's terms, so that those that are impacted by the data understand the data. We can't forget that. The people with the lived experience have to have the understanding so that they can begin to make changes, and not only that, also use their voice to advocate for the change that we all seek. So, it's important not to dismiss that, but I think partnerships are critical to our success to achieving equity in health.
Chris Denson:
And I was going to say to that point, when you look at data, there's also an important data point which is the data that you do not have. So, when we talk about access and not having the tools or a different level of access to technology, from your perspective Seanelle, what efforts are you seeing to bridge the gap and give access, put these tools in the hands of the people that need them most.
Dr. Seanelle Hawkins:
Yeah. You know what? I saw this with the access to the COVID vaccine. There was a great idea to have the website available, and people can just click on. It didn't work like that because there were so many people that didn't have access, not only to the technology, but didn't know that you had to click 100 times, get yourself in a waiting room, then go back, click... No one has the time to do that or even to understand it.
Dr. Seanelle Hawkins:
So, one of the things at the Urban League of Rochester, we partnered with our medical provider, Trillium Health and said, "Look, you have the vaccines available. We will have people call us." We partnered with our local radio station. I went on the radio station and broadcast, one, information about the vaccine, provided that education to the community, and those that wanted it called. We received thousands of calls.
Dr. Seanelle Hawkins:
That helped our partnership with Trillium because the Urban League was the trusted partner. We worked with Trillium Health, and they were able to get folks vaccinated. Those are the things that we have to think about when you think of technology being a great idea, but some people need just a good old phone call. We have to remember that, and that's why partnerships are critical for us creating access.
Chris Denson:
Very, very good. When it comes to social determinants, we've kind of touched on them, but how should we better understand those? Maybe it's not data. Maybe there's getting out in the neighborhoods like Dr. Hawkins just suggested. What are some strategies and things you see in terms of, again, removing some of those social determinants?
Karoom Brown:
First is you get to understand what they are and, I mean, truly understand. It's one thing to say, "Oh, it's poverty. They're poor people that can't afford it." It's another thing to understand what the poverty has caused and all the things around it if you're really going to affect health equity. First, you say, "Okay, well, there's not enough. They can't afford to go to the doctor, but there's also not enough good care." What are driving the doctors out? What is stopping the doctors from coming into those communities?
Karoom Brown:
What is is the other things? Is is it access to transportation to healthcare? Do we need to do more virtual healthcare, more videos? Is it a technology gap? Do we partner with technology companies? Do we partner with the T-Mobile's and the Verizons of the world to get communications into the homes? I mean, part of the reason why virtual school got going is because they were able to extend the computers and the internet access into certain communities that wouldn't have normally had it.
Karoom Brown:
But the whole theory of just, oh, well, you know what? Everybody could work virtual. One thing I think Seanelle pointed out, even COVID that we experienced this, the reach, digital divide digital. The digital divided in the minority and poverty stricken communities is real. If you don't have access to the generic things then you can't access education for healthcare, learn about better healthcare access, simple things like picking a doctor and being able to look at a website to see which doctors are the best doctors.
Karoom Brown:
For the first time, in a while, I got a Yellow Book delivered to my house, and it was probably about that thin. It wasn't as much information in it as it usually is because people are relying on the internet. But if you don't have that, then you don't have access to certain care. So how do we bridge the gap there? Understanding the community, partnering, as Seanelle said, with churches and community groups that understand and community healthcare systems to understand what these folks are experiencing.
Karoom Brown:
When folks say, "Hey, I haven't been at a doctor in two years," why? Is it because of the work hours? So is it making care more available easily at the places of employment? Is it strategically locating some type of mobile care unit that can do health checks for young children and making sure vaccines are getting to those right communities? But you have to understand, truly understand the socioeconomics and the things that are driving the communities back.
Karoom Brown:
I mean, just simple things like food. I mean, I grew up in places like New York that you go in a minority neighborhood, and it's nothing but convenience stores. There's not a Whole Food. It's not another bunch of healthy eating and smoothie places. You bail bondsmans and check cashing places and liquor stores and convenience stores that sell nothing but unhealthy food. Well, if that's all, you're eating day after day, you can't afford to go to the gym, you don't have anybody teaching you about wellness on a regular basis, and you can't afford the gym at that or exercise equipment.
Karoom Brown:
Who's teaching alternative ways of working out? Who's teaching alternative ways of living? You got to understand what's there. But I do think that what I see is communities adapting, and that's a positive change. So, we talk a lot about the negative, but I'll talk about the positive over the last year I've seen. My company when responding to COVID the first response to some folks that they didn't understand those economic challenges was like, "Oh, yeah. We just make everybody sign up on the internet."
Karoom Brown:
And I said, "No." I said, "You got a digital divide problem, technology. You got transportation. So how do we address that?" What we did is we opened up a call center for those that didn't have computers that can call in and schedule their appointments and figure out where to go. We set up walk-up sites and worked with our customers in estates to make sure that you could just walk up and take a test. You didn't have to go on the internet or place a phone call. Those things, we make sure we have transportation. We make sure we set up temporary testing and locations where folks would normally not be able to afford transportation but can walk to it.
Karoom Brown:
Then we moved those sites around the community, so it wasn't just the folks that could walk there. But then you move it 20 blocks out, and then those folks can walk to it. That type of adaptiveness is what we need anymore. Until we can truly spread out health equity, you have to understand the causes. I am big believer of it. We got here through hundreds of years. I think we're going to get to the solution quicker if we understand where we came from, and we start to adapt quickly by understanding. It's okay to be different.
Chris Denson:
It's easy to look at the problem, and the problem can even feel daunting to a point where it's like, "I don't even want to touch it because it feels too big." But, Seanelle, from your perspective, what have been some elements that have driven adaptation like Karoom just mentioned? I like to think of things like telehealth, the fact that we've all been forced into telehealth appointments. It breeds a bit of familiarity and comfort with technology and tools and other methods of healthcare. But what have you seen more of the upswing trends from an Urban League perspective?
Dr. Seanelle Hawkins:
Yeah. There are lots of upswings, trends, including partnerships. I think partnerships are critical to the success because when you collectively pool your resources, we can attack the problem. I know you wanted to talk about the positive, but we absolutely have to attack the root cause. So, when we think about, just as Karoom mentioned, the multiple traumas that manifest in our bodies from all the problems from mental health, because of COVID-19, lack of housing, and so that leads to the stresses.
Dr. Seanelle Hawkins:
Imagine when the moratorium is lifted on eviction, what is going to happen to our community? So, we have to really advocate together, pool our resources together, and I'm seeing that. I'm seeing that more, that there's a collective effort to attack the problem. This is reflected today in this panel here. We're talking about how we're working together to make change, and that's what's necessary. We collectively have to pull together.
Chris Denson:
Anjali, I want to get your take on this topic.
Dr. Anjali Bhagra:
I really want to lift Seanelle's idea of partnership, and partnership can look so different in different settings. In this setting, when I think of partnership, I'm really thinking of life sciences, social sciences, political sciences, and health sciences coming together. In other words, this is the health care sector. I'm really looking at the public sector, the private sector. Seanelle, I love your suggestion of, like I said earlier, this is the work we need to do with the people, not for the people. Really, that cannot be done without partnership.
Dr. Anjali Bhagra:
One thing that I'd love to share on the technology and the telehealth aspect, Chris, that you mentioned. With partnership with our IT team here, we were able to extend televisits to COVID-positive patients, and we were able to take care of them right in their homes. They did not need to come to Mayo Clinic for the care. We took care of them, right where they were. We actually saw more televisits in a day than we had seen in an entire year pre COVID.
Dr. Anjali Bhagra:
So, you're right. It is happening. There is an acceleration. The pace at which we are going to roll this change out is way faster than the number of years and centuries of inequity that have existed. Another thing I want to mention here for partnership. We recently were, the founding members Mayo Clinic, was a founding member of the Racial Justice and Business agreement, which is via the World Economic Forum. This is that partnership. I'd love to work with Urban League. We are already working with technology partners, such as K Health, Cerner, where we are trying to optimize tools such as symptom checkers. Can we reach out to individuals without them having to come to us?
Dr. Anjali Bhagra:
So, it's an entire frame shift of how we within healthcare want to provide care to our consumers. It's not about you finding the transportation. Certainly for complex conditions and conditions that need you to come here, we want to improve the access. But we want to be able to get to you where you are, meet you where you are to move that. That cannot happen without partnerships, so I'm personally really excited about all the collaborative collective efforts that we all are going to make over the next decade to really drive this change in a meaningful direction.
Chris Denson:
Well, first of all, I want to thank all of you for educating me. When you see a complex problem, it's hard to know where to start, but personally, I walk away with the idea of partnerships. You don't have to go it alone, and then just education. With complex problems there are multiple pieces of the puzzle that need to be solved almost simultaneously and not necessarily in order, and it is a continual work in progress.
Chris Denson:
So, I want to thank you all for joining us. Thank you to Optum for helping us put this together. Thank you again to the team here at Fast Company, and we will continue to educate you guys more. Thank you for joining us at the Most Innovative Companies Summit. We'll talk to you soon.
Text
Video
From Fast Company's Most Innovative Companies Summit
What can health care leaders do to create lasting change? Panelists from Optum, Mayo and the Urban League weigh in.
Health inequity is a risk as great as any, but we have the tools, the partnerships and the will to address it together.

– Michael Currie, Chief Health Equity Officer of UnitedHealth Group
Text
Moving the needle
Making health equity real by building trust, expanding access and tailoring support to meet the unique needs of individuals and local communities.
Video Component
Optum Hemet Clinic - Whole-Person Care Under One Roof
Hemet, California, while it's growing, it's still considered pretty rural. When we started looking at Hemet and really thinking about the population that we serve there, we serve everything from pediatrics all the way up to our senior members and patients, there's a real need around the socioeconomic challenges in Hemet and there's a diverse population. We decided that instead of maybe just focusing on the seniors, this community needed something more.
We use a multidisciplinary team, integrated services, to tackle the problem from multiple corners.
It's about helping the health system work better for everyone and Hemet is no exception. It was very important to us to find a way to create that one-stop-shop so that everybody has convenient access to the care that they need in a single setting. We decided to bring in laboratory services, radiology services, and then we also partnered with our other Optum organization, Genoa Pharmacy to bring in pharmacy services.
Pharmacy is a great resource for the patients. When I prescribe something from my computer, I pick up the phone and speak to the pharmacist and find out if this is covered before the patient leaves the clinic. We have also the community center in the Hemet clinic where we provide classes, healthy lifestyle, management of diabetes, classes about preventing obesity, mental health resources, supportive groups.
We have a pretty deep connection with behavioral health services and the community of Hemet. We're also able to make those connection points for our members and our patients. We also have a pretty robust gym available to all of our patients and members as well.
Hemet is known as an underserved population and there are a lot of patients that have problems with access to care, a lot of patients that struggle with the transportation, problems with ability to afford their medications.
We know that in the depth and breadth of the Optum services that we have solutions to bring, to bear, to break down those barriers. We decided to stand up our social determinants program which we call Bridges. That's really about breaking down those barriers for our underserved population. Being in community, Care Delivery Organization, we want to treat the whole person as fast as we can and bring as many Optum assets to the table to show up for that person as possible.
We had the patient that was discharged from the hospital and this patient really need to be seen after that discharge. Immediately, the social worker was contacting many resources, arranging transportation for the patient to be brought into the clinic, pharmacists to prepare all the medications that we [inaudible] after the discharge off the hospital. The patient showed up after that for two follow-up appointments without counseling or no-showing. Actually, she wrote me a note yesterday, she said, I need you in my life. The trust that I got from my patient, it's indescribable feeling. That's what motivates me every single day that I have the ability to help someone in need.
Equitable care, access to quality care, inclusion, is something that we live and breathe every day. Every day I wake up thinking about how am I going to make a difference, and even if it's in one person's life, that's one person's life that we made easier and made sure that they could get access to the care that they needed in the time that they needed it.
Video Component
Revolutionizing the Maternal Health Experience | Optum
00:00
[Music]
00:05
our next speaker
00:06
cali chamberlain has a bright light
00:09
that shines from within she has been a
00:12
champion for health equity throughout
00:14
her career
00:15
and today she will walk us through the
00:18
intersection
00:19
of maternal health and health equity so
00:22
please welcome
00:23
callie chamberlain
00:31
[Music]
00:35
hi everyone i'm thrilled to be with you
00:37
this afternoon
00:38
even if only virtually i'm really
00:40
looking forward to our time together
00:42
my name is callie chamberlain and i'm
00:44
the director of social responsibility at
00:46
optu
00:47
optum is one half of united health group
00:50
we are the products the services
00:52
and the technology the other side of
00:54
united health group is
00:56
the organization united healthcare which
00:57
some of you may be more familiar with
00:59
that's the insurance provider and before
01:02
i tell you a little bit more about what
01:04
i do in our maternal health strategy at
01:05
optum
01:06
i'm going to tell you a little bit about
01:08
who i am and how i come to this work
01:10
i'm a woman i'm a person of color i'm of
01:13
asian descent
01:15
i'm based in minneapolis and i have
01:17
spent so much of my summer
01:18
thinking about systems change and racism
01:20
across america
01:22
in large part due to the murder of
01:23
george floyd that happened right here in
01:24
my hometown
01:26
and as we go through this um you might
01:28
actually hear sirens or helicopters as
01:30
we prepare for the trial of derek
01:31
shelvin so
01:32
fair warning professionally i've been
01:35
fortunate to have a number of
01:36
experiences
01:37
that have profoundly shaped my path and
01:39
continued to guide me in terms of the
01:41
values that i use every day at work
01:43
i started my career in health and then i
01:45
left for a few years
01:47
um one of the things that i did during
01:48
that time was i launched a leadership
01:50
and development program called new
01:51
leaders council twin cities that
01:54
organization is committed to advancing
01:56
equity across the region
01:57
and bringing together young people who
01:59
are leading from a similar set of values
02:01
so then in 5 10 15 years as we become
02:04
more visible
02:05
we can pick up the phone and call on
02:07
each other to get things done
02:09
that organization is five years old and
02:11
has more than 70 local alumni
02:14
another thing that i did is i went to
02:16
the greek island of lesvos
02:17
with six other women to film a
02:19
documentary on the syrian refugee crisis
02:22
in greece that film debuted in times
02:24
square in 2019
02:26
it went on to win seven awards and most
02:28
importantly
02:29
it told the stories of women refugees
02:32
and entrepreneurs
02:34
and because of the relationships that we
02:35
developed on the ground
02:37
and a consistent asset we heard for
02:39
people that just wanted dignity through
02:40
work
02:41
we created a microwork application that
02:43
connects refugees to income
02:44
opportunities on their cell phones to
02:46
leverage the six hours that they spend
02:48
every day waiting in line
02:51
and as a result of that i had the
02:52
privilege to work
02:54
across the middle east and north africa
02:56
with the united nations as a peace
02:57
building fellow
02:58
to develop more comprehensive migration
03:00
policies
03:02
that time away also included running a
03:05
donut shop
03:06
and a political t-shirt shop so it was a
03:08
lot of fun
03:09
and i learned a lot and despite those
03:12
experiences or i guess maybe because of
03:14
them right i made my way back to
03:15
healthcare
03:16
um around this time the social
03:18
determinants of health were just coming
03:19
into focus which had much more expansive
03:22
definitions of health and health care
03:24
ones that i really felt like i could see
03:25
myself within
03:27
and because of my work with refugees i
03:30
really started to realize that health is
03:31
the base of
03:32
equity and without it we don't have
03:33
anything
03:35
you can have the best education in the
03:37
world you can have a safe place to live
03:40
you can have a fridge full of food you
03:42
can have a job with a paycheck that you
03:44
know is coming every two weeks
03:46
and none of that matters if you don't
03:47
have your health so as healthcare
03:49
professionals
03:50
i think the work that we do is really
03:52
unique because we have the opportunity
03:55
to positively impact the health and the
03:58
well-being
03:58
of thousands of people of millions of
04:01
people
04:02
or not the decisions that we have the
04:05
privilege to make
04:06
they really matter and i don't mean to
04:09
be dramatic about that
04:11
but oftentimes it really is life or
04:12
death and almost
04:14
always about quality of life when people
04:16
are still alive
04:17
and to me there's nothing more sacred or
04:19
profound than having the opportunity to
04:21
do something about that
04:24
and in a capitalistic society with the
04:26
for-profit health care system
04:29
i think the opportunity to be able to do
04:31
real social good
04:33
is most prevalent in the private sector
04:35
and that's why i'm at optum
04:38
but this work is also deeply personal to
04:39
me i am one of the one in five
04:42
people who have experienced
04:43
discrimination in the health system
04:45
as a result of my race or ethnicity i
04:48
have seen
04:48
up close the ways that this system
04:50
wasn't built for me or people like me
04:53
and anyone i know we say that all the
04:55
time right the health system is broken
04:57
it doesn't work for everybody
04:58
but what we don't always say is that
05:00
that's intentional
05:02
a system functions exactly as it was
05:05
designed to function
05:06
and this system this health system was
05:09
built
05:10
and created in 1798 and at that time
05:14
women were not seen as full human beings
05:16
much less women of color
05:18
so when i say that this system wasn't
05:19
built for us i i mean that that's fact
05:23
and with the coven 19 pandemic and the
05:26
increasing violence in our communities
05:28
the social uprisings that were happening
05:30
globally and right outside my front door
05:32
is ground zero
05:34
it really became clear how many public
05:36
crisis we are operating
05:38
within and how many systems are
05:40
functioning exactly
05:41
as they were designed to function we
05:44
just can't ignore it anymore
05:46
we just can't look away anymore right we
05:48
can't ignore
05:49
all the statistics that we're seeing all
05:51
the inequities that have been laid bare
05:53
that's something else i hear all the
05:54
time right
05:55
yeah we can't ignore that that's
05:58
happening we can't ignore that race is
05:59
at the foundation we have to do
06:01
something about it
06:02
and i don't know about you but i feel
06:04
that right it's not just
06:06
systems change and racism across america
06:08
out there it's right here in our work
06:10
in the health system in the medical
06:12
industry
06:13
right right across our laptops right
06:14
that's the opportunity
06:16
and that means that we have an
06:18
unbelievable moment to meet
06:20
and i think that we can lean into it and
06:22
understand our ability to impact social
06:24
issues at scale
06:26
and i think the way that we're doing
06:27
that at optimum is really unique
06:30
we're reflecting on who we are and how
06:32
we arrive at this work at this moment
06:34
and i think that what we're doing can
06:36
provide a really unique framework that i
06:38
hope is helpful to you and your
06:39
organizations
06:41
and that's what i want to share with you
06:42
today so to give you some background
06:45
my colleague and i started the social
06:47
responsibility program at optum three
06:49
years ago
06:50
we both come from very entrepreneurial
06:52
non-traditional backgrounds
06:53
so we run a very entrepreneurial
06:56
non-traditional social responsibility
06:58
program
06:59
which is to say that we're not a
07:00
philanthropic grant-making body
07:02
we are the second largest health system
07:05
in the world
07:06
so we believe that the most impactful
07:08
responsible thing that we can do is
07:10
change the way that we do business
07:12
right so that means changing our
07:14
processes our operations our culture
07:18
and in doing so we really believe that
07:19
we can shift the industry and change the
07:21
field
07:23
so about a year ago we decided to focus
07:25
on health equity
07:26
and then about eight months ago we
07:27
decided to zoom in on maternal health
07:30
we did an incredible amount of research
07:32
there are so many things we could have
07:34
selected right
07:35
we read over a thousand studies we
07:37
talked to experts we surveyed our staff
07:39
and we considered where we might be best
07:41
positioned to authentically move the
07:43
needle
07:44
and around that time i was completing my
07:46
birth doula training
07:47
so all right what's a bird zula if we
07:50
were in person i would literally make
07:51
you be like what's a bird too listen
07:53
just pretend you're doing that
07:54
and i'm gonna pretend that i can hear
07:56
you and oh my gosh i'm so happy you
07:58
asked all right so a birth doula
08:00
is somebody who supports a birthing
08:02
person throughout pregnancy delivery and
08:04
postpartum
08:05
a doula helps a birthing person have the
08:08
experience that they want to have
08:10
and prepare for an addition to their
08:11
family they help someone advocate for
08:13
themselves and navigate the health
08:15
system which are two things that have
08:17
never really sat right with me so let's
08:19
go back
08:20
the first thing that i said is that a
08:21
doula helps someone advocate for
08:22
themselves
08:24
um and what this is inherently
08:25
acknowledging right is that
08:27
oftentimes women are not heard they're
08:29
not believed in care settings and they
08:31
suffer as a result of that so the doula
08:33
is there to help amplify their voice
08:35
the second thing that i said is that the
08:37
doula helps somebody navigate the health
08:39
system
08:40
so we've already landed on this system
08:41
was not created for us
08:43
and that has real ramifications today
08:46
and
08:46
the doula is there to help navigate that
08:49
in academic and historical terms
08:51
i believe the correct term for a doula
08:54
is a village auntie
08:55
which is to say somebody who has been
08:57
through the experience of birth
08:59
and rearing children and is able to
09:01
support the birthing person throughout
09:02
that process
09:04
in spiritual terms a doula is someone
09:07
who bears witness
09:08
to someone throughout the experience of
09:09
birth a doula is someone who recognizes
09:13
birth not just as a medical event but as
09:15
a spiritual one
09:16
they are someone who facilitates a
09:18
conversation between the birthing person
09:20
and god allah buddha the great whatever
09:24
your inclination
09:26
they hold the space well a child moves
09:28
from the spiritual realm
09:29
into the physical one now i see my work
09:33
in deeply spiritual terms
09:35
and i take the tenets of dealership with
09:37
me into everything that i do especially
09:39
my work at optum
09:40
and i think it's a really beautiful
09:42
metaphor to think about how we can
09:44
transition and change because we're
09:46
always cycling through something right
09:47
that's a natural process of life
09:49
beginning and end
09:51
life and death we're constantly birthing
09:53
something creating something
09:55
whether that's a new idea or something
09:57
that we can physically see
09:58
right we do it at work we do it in our
10:01
families
10:02
we do it in our communities we're doing
10:04
it across society right now
10:06
we're birthing a new world and we're
10:07
laboring for that
10:10
so i see my role in social
10:11
responsibility in a similar way that i
10:14
see my work as a doula
10:17
my role is to clear out all the barriers
10:19
that prevent the spiritual experience
10:20
from occurring
10:22
that means addressing everything from
10:23
implicit bias to paperwork
10:25
administration all the business side of
10:27
things right and on the patient side
10:29
it's about preparation
10:31
education translating materials i'm
10:34
clearing out a way for
10:36
anything that prevents a patient and a
10:38
provider
10:39
from both showing up fully present in
10:41
their complexity and humanity
10:43
to be in deep relationship to one
10:44
another
10:46
that is the kind of experience that i
10:48
believe every person deserves to have
10:50
every single time that they interact
10:51
with the medical system and especially
10:53
when they're having a child
10:56
what i'm talking about is seeing people
10:58
as patients in care settings
11:00
instead of consumers in a marketplace
11:03
and this idea is at the very core of our
11:05
maternal health strategy at optum
11:08
that's our opportunity that's the
11:09
invitation to work at the intersection
11:12
of race and gender and change how
11:14
maternal health looks across this
11:16
country and let me give you that
11:17
landscape
11:18
right because it it's important context
11:21
and it's
11:21
kind of horrifying so in the united
11:24
states
11:25
we have the highest maternal morbidity
11:28
and mortality rate of any developed
11:30
nation
11:31
i want you to know that most of those
11:33
deaths are considered preventable
11:36
think about that most of those deaths
11:38
are considered preventable
11:40
we have an under supply of maternal care
11:44
providers
11:45
and we are the only country to guarantee
11:48
to not guarantee excuse me
11:49
access to provider home visits or paid
11:52
parental leave two things that we know
11:54
bolster maternal health
11:56
so in total what this means is that we
11:58
spend the most on our health care
12:00
we have the least amount of services and
12:02
supports
12:04
and therefore we have the worst maternal
12:06
health outcomes
12:07
now two other things i don't think we
12:10
realize that most people are one
12:11
paycheck away from being on medicaid
12:13
so that means that we need a broader
12:15
definition of who we're caring for and
12:17
how that happens
12:19
the second thing is something that a
12:20
provider said to me they said
12:23
callie sometimes i have a patient that's
12:25
pregnant they have their baby right
12:26
and then maybe i don't see them until
12:28
they get pregnant again because life is
12:30
happening
12:30
and they can't get a ride to my office
12:32
or their coverage changes
12:34
or they're working a lot of jobs
12:36
oftentimes it's all of those things
12:38
and then if there's any risk any
12:40
complication
12:41
the rate of morbidity is already so high
12:44
that by the time i see them again i'm
12:46
already working backwards
12:49
this really helped me put the work of
12:52
maternal health into a broader social
12:54
context
12:56
we can't talk about reduction in
12:57
maternal mortality and morbidity without
13:00
talking about women's health
13:01
we can't talk about reduction without
13:04
addressing the social determinants of
13:05
health
13:06
without talking about access and care
13:09
supports
13:10
and with these things in mind we got to
13:12
work we put our most vulnerable birthing
13:15
populations in the center
13:17
because i believe that when we solve for
13:18
our most vulnerable populations we
13:20
actually sell for everybody
13:21
and for us that means black indigenous
13:23
women of color
13:24
that means women who are incarcerated
13:27
birthing people who are experiencing
13:28
domestic violence
13:29
that means people who can't easily
13:31
access care and people whose experiences
13:33
never make it into any of the research
13:35
that informs clinical practice that's
13:37
who we centered
13:38
and we selected grassroots organizations
13:40
that were on the ground that were doing
13:42
the work and we said
13:43
we want to allocate dollars to you which
13:45
we don't normally do like i said but
13:46
we said look we want to partner with you
13:49
we love what you're doing we can amplify
13:50
this work together let's go
13:53
we launched pro bono projects to build
13:55
organizational capacity within our grant
13:57
partners which
13:58
you know helped them stretch their
13:59
dollars it had the secondary benefit
14:02
for us of being able to engage our staff
14:05
and helping them understand more about
14:06
the maternal health space
14:08
that also helped them interact with and
14:10
understand patient populations that
14:11
maybe
14:12
they didn't understand before they don't
14:14
look like they haven't had a chance to
14:15
interact with right
14:17
and as a third benefit that actually
14:18
started to change our organizational
14:20
culture
14:21
people started to think more expansively
14:23
about who we were providing care for
14:25
how we thought about creating our
14:26
products and services all of that right
14:29
we match our partners with internal
14:31
sponsors who could further identify
14:33
opportunities for our work to support
14:35
one another
14:36
and then because our social
14:37
responsibility program is focused on
14:39
internal systems change
14:41
um we work with our partners to see how
14:43
their strategies and insights can inform
14:44
our strategies
14:46
and then how we can continue to advance
14:48
their work on the ground
14:49
it's a virtuous cycle works really well
14:53
one of our partners ladies of hope
14:54
ministry is launching a doula training
14:56
program for incarcerated
14:58
people participants will learn to become
15:00
doulas
15:01
and then once they're released they'll
15:03
be able to obtain support to launch
15:05
their doula businesses
15:07
they'll also have the opportunity to
15:08
join a speakers bureau where they'll
15:10
help pass legislation to prevent
15:11
shackling
15:13
i don't know how many of you know this
15:14
but today in 23 states it's
15:16
common practice and totally legal to
15:18
physically restrain someone who is
15:20
incarcerated and having their child
15:21
to a bed shackle them to a bed
15:25
and from a doula perspective when you
15:27
are having sexual intercourse
15:28
and when you are physically laboring and
15:30
having a child your body's actually
15:31
running in parallels
15:33
biologically physiologically so what
15:35
that means
15:36
is that if you have experienced any
15:38
level of sexual trauma
15:39
and now you are being physically
15:41
restrained
15:42
you are likely being re-traumatized how
15:46
deeply
15:46
dehumanizing that is the furthest thing
15:48
from a spiritual experience
15:50
so we're starting to work on that one of
15:54
our partners the morehouse school of
15:55
medicine center for maternal health
15:57
equity
15:58
is conducting research on near misses to
16:00
ensure that the lived experiences of
16:02
women of color become a data point in
16:04
future research
16:05
it's the first of its kind we're working
16:08
with the wake forest baptist health
16:09
system
16:10
and the family justice center in
16:11
winston-salem to intervene at the time
16:14
of a domestic violence 9-1-1 call
16:16
if there's a pregnant person there we'll
16:18
make sure that they've got all the
16:19
supports that they need that they have a
16:20
medical pathway that they're getting
16:22
their prenatal care
16:24
we're expanding access to care by
16:26
developing financial sustainability
16:27
models with a federally qualified health
16:29
center
16:30
which is where most people who are
16:31
uninsured or underinsured are receiving
16:33
care
16:34
and like i said people are moving
16:35
between the population of being insured
16:37
or uninsured all the time
16:39
we're hoping that we can take that more
16:41
broadly across the country
16:43
we're developing a remote patient
16:45
monitoring program with our clinics in
16:47
washington state
16:48
to ensure that birthing people
16:50
understand how to advocate for
16:51
themselves and monitor for their own
16:53
um their own symptoms another is scaling
16:57
the work of cradle cincinnati
16:59
in ohio hamilton county they had the
17:02
nation's second
17:02
highest infant mortality rate and then
17:05
they started creating spaces for black
17:07
women
17:08
what they call queens village and they
17:09
were able to reduce
17:11
that rate by 24 in five years that's
17:13
pretty incredible
17:15
and as their executive director says to
17:18
make better decisions on infant
17:19
mortality
17:20
we followed black women
17:24
so all of this in total i think is great
17:27
i'm obviously biased right
17:28
but it's really not about us it's not
17:31
about how we show up
17:33
as a fortune 5 company it's not
17:36
just about how we do good it's about how
17:39
we fundamentally shift
17:40
maternal health across the health system
17:43
and bring it closer to equity
17:46
it's about how we show up as
17:48
co-conspirators in the work
17:49
and we establish trust with communities
17:51
of color
17:53
it's how we heal this part of the
17:54
medical industry's past and begin again
17:56
together i think of two things almost
17:59
every day
18:00
the first is a quote by martin luther
18:02
king jr he said
18:04
of all the forms of injustice inequality
18:07
in the health system is the most
18:09
shocking and inhumane
18:11
and the second is something that i saw
18:13
written on a sidewalk and it said
18:14
you're more powerful than you think it
18:16
was in little kid's handwriting
18:18
um so i want to pass those messages on
18:20
to you
18:22
and i want to encourage you to think
18:24
about the second quote
18:25
could to consider how you address the
18:27
first you or more are more powerful than
18:30
you think that you are
18:31
and inequality in the health system is
18:33
the most shocking and inhumane it is the
18:35
most shocking and inhumane
18:38
and if i may i'm going to ask you to
18:40
deploy your social
18:42
financial institutional capital to join
18:44
me in building a just and equitable
18:46
health system that actually works for
18:47
everyone
18:49
i'm going to encourage you to draw a
18:51
circle around your most vulnerable
18:52
populations
18:53
and to design the systems with them that
18:56
they need and that's a distinction right
18:58
you're not designing for them
18:59
you're designing with them and in doing
19:02
that what i'm also inviting you to do
19:04
is to be awed by what people are forced
19:06
to carry
19:07
instead of judgmental of how they carry
19:09
it
19:10
all of that in service of building
19:12
authentic relationships with our
19:13
communities which we're a part of right
19:15
individually as a group as an
19:18
institution
19:19
as a medical industry we're a part of
19:21
these communities
19:23
and to show up with the sole intention
19:25
of listening
19:26
learning and being in deep service and
19:28
relationship
19:30
let's model what we want to see
19:31
happening within the four walls of a
19:32
care setting
19:33
in our organizational partnerships and
19:36
ask yourself the questions that i opened
19:38
with
19:38
who are you how do you show up to this
19:41
work
19:42
and then ask yourself those questions
19:43
from an organizational perspective
19:46
we need every single person here
19:48
thinking about how we orient toward
19:50
health equity it will literally require
19:52
all of us that's what i'm birthing
19:56
i'm willing to labor for it every single
19:58
day and i hope that you'll join me
20:00
thank you
20:08
thank you so much cali for your
20:10
brilliant
20:12
opening keynote and for inspiring us
20:14
with your work
20:15
your passion and your mission
20:23
you
Text
Revolutionizing the maternal health experience
Callie Chamberlain, director of social responsibility at Optum, inspires us to be champions of health equity.
Text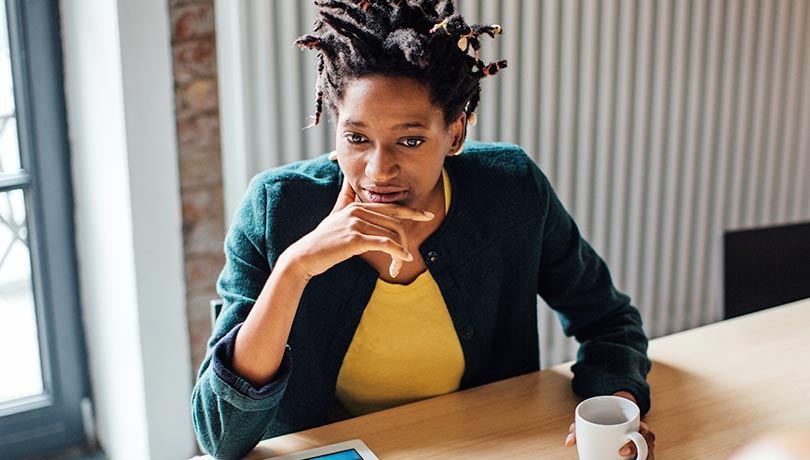 Text
Black mental health and wellness matters
Get the facts on barriers to care for people of color — and resources for culturally competent and sensitive care.
Color Block
Text
Our commitment to social responsibility
Everyone should have the opportunity to live a full and healthy life. Our focus on social responsibility is a key part of how we can help make it happen.