O4 1 Column (Full)
O4 Text Component
Playing a role in decisions that affect your health
As you prepare for your doctor visit, it's good to think through ahead of time what you want to talk about. At Optum, we want you to feel comfortable talking through all the steps of your care journey.
Part of how we do that is encouraging you to have a shared decision-making talk with your doctor. Here's how it works:
Step 1: You have an open conversation with your doctor, including any questions or concerns you may have.
Step 2: Your doctor talks to you about the care options that are best for you.
Step 3: Together, you and your doctor create a care plan that works best for you.
O4 1 Column (Full)
O4 Accordion
Before your doctor visit:
Write down your health goals, symptoms, questions and concerns. 

Fill out any paperwork or forms you may have received.

Ask the office for an interpreter to attend, if needed. 

Bring a friend or family member with you for support, if needed.

Plan ahead if you need a ride to the clinic.

Arrive early so you don't feel rushed.
It's a good idea to bring:
Patient forms

Names and phone numbers of other doctors you see

Your health insurance card and photo ID 

A list — or bottles — of all medicines and supplements you take and why you take them 

Medical history and record of shots you've had 

Advance care planning information
During your appointment:
Try to relax.  

Be honest and share all details about your health. 

Talk to your doctor if you're not sure you understand everything. 

Ask about any tests or medicines you might need. 

Tell your doctor about any specialists you're seeing. 

Talk about your emotional, social and mental health needs.
O4 Simple Cards
Get the care you need, when you need it
O4 Simple Card
Primary care
Your primary care doctor will see you for most of your health care needs. These include checkups, shots and minor illnesses and injuries.
O4 Simple Card
Specialty care
When you need more than primary care, our specialists are here to help.
O4 Simple Card
Virtual care
If you're worried about leaving home to visit your doctor, see if you can have a virtual visit.
O4 50-50 Content Block
What you need to know about prostate cancer screenings
Learn how screening for prostate cancer and talking openly with your doctor about the PSA test can improve your care.
Get the latest in health-related news, education and events
Health and wellness resources
O4 Complex Card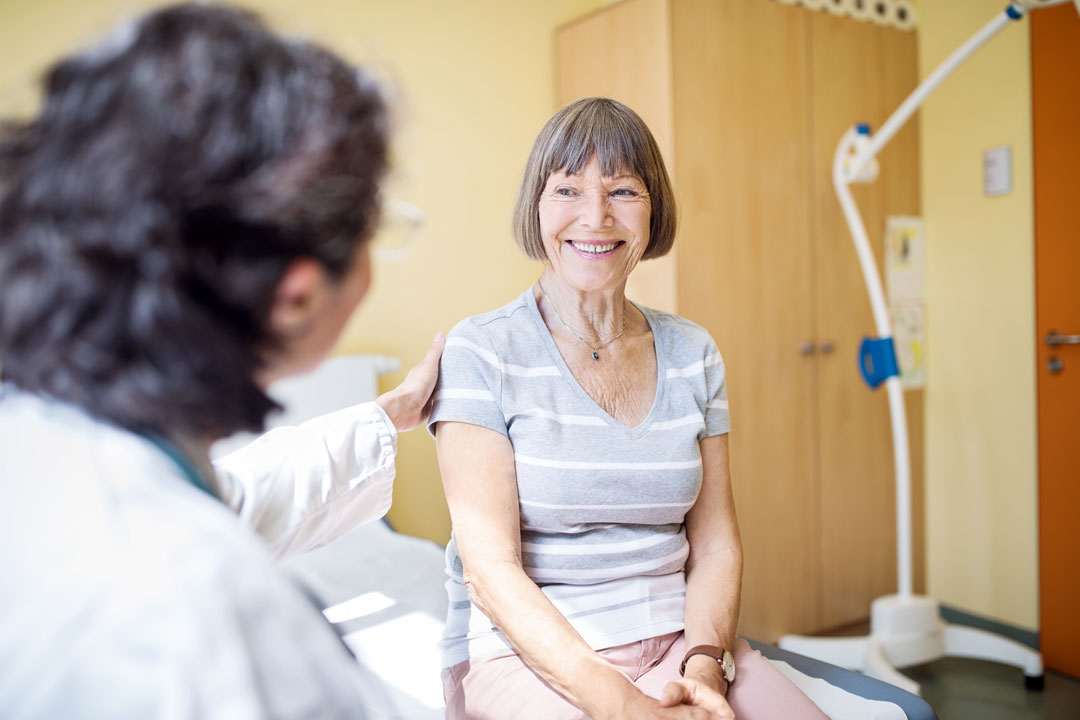 How to talk to your doctor
Make the most of your doctor's visit with these tips on how to play an active role in your care plan.
Article
Learn about the benefits of advance care planning. 
Video
Here's how an Annual Wellness Visit (AWV) can help you.
Article
Learn how to understand your test results.