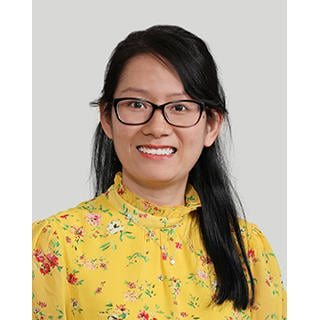 Ha Trong Tran, MD
Ha Trong Tran, MD
Please contact clinic directly to confirm appointment availability
Board certifications
American Board of Family Medicine
,
Family Medicine
Overview
Biography
Ha Tran, MD, practices family medicine. Dr. Tran earned her medical degree from Ross University School of Medicine in Florida. She completed her internship and residency at St. Elizabeth Medical Center in New York. Dr. Tran became a physician because she loves science, and she loves treating people. She chose family medicine as her specialty because of the wide range of patients she can help, and the variety of medical conditions and illnesses she can diagnose and treat. Dr. Tran takes pride in the thorough way that she educates her patients and their families on making healthy lifestyle choices. This includes eating nutritiously, exercising regularly and reducing stress. In her spare time, Dr. Tran works on arts and crafts projects, cooks and watches documentaries. In addition to English, she speaks basic Vietnamese.
Qualifications
Internship
St. Elizabeth Medical Center
2016
Residency
St. Elizabeth Medical Center
2018
More information
Languages
I speak
English and
Vietnamese.