O4 Hubs detail
O4 1 Column (Full)
O4 1 Column (Full)
O4 Text Component
Control drug costs without compromising care
Three principles drive better pharmacy benefit decisions.
By Sumit Dutta, MD, Chief Medical Officer at Optum Rx­ | Published: April 2022
O4 1 Column (Full)
O4 Text Component
Let me take this opportunity to discuss the Optum Rx® approach to providing pharmacy care services. It's called care without compromise and is focused on ensuring that patients have access to affordable medications that help to produce the best outcome.
The foundation of care without compromise starts with clinical evidence and independent review by practicing physicians and pharmacists. It's this rigorous process of evaluating evidence that allows us to recommend the most cost-effective choice for each patient among therapeutically equivalent drug options.
Sometimes that's an expensive drug; other times a more cost-effective alternative will provide an equivalent or better outcome. We take seriously our role in making clinical decisions without compromising care and at the same time driving affordability.
It's this rigor, this persistence, that distinguishes the service our clients and their members receive from Optum Rx. Care without compromise. This is why we're here.
In this article, I will highlight the three key principles that drive care without compromise: expertise and foresight, innovation and uncompromised value:
Expertise and foresight are important to finding actionable opportunities and are a key part of what our analytics provide. We help our clients to understand what's next and to prepare a strategy.
Innovation is central to care without compromise. Our teams design prototypes and release innovations that set the benchmark for pharmacy care services. These innovations are driven both by market trends and by client/member need.
Uncompromised value is much more than how much a drug costs. We find the most cost-effective choice among a patient's therapeutically equivalent drug options to deliver the greatest value.
Here are some examples of each of these principles in action:
Expertise and foresight
Price versus value
The Alzheimer's drug Aduhelm® (aducanumab) was approved in June 2021 at a price that many independent observers believe is greater than the value the drug provides. Our dedicated team of pharmacists monitored Aduhelm for seven years before the drug was approved.
As part of our ongoing surveillance, we shared our insights with clients. We sought outside expert opinions, performed our own value analysis, published our perspective, hosted webinars, and equipped our clients with initial management strategies. The result: When this drug came to market, our clients were fully prepared.
Spotting adverse trends
Controversially, the antibacterial ivermectin has been prescribed to treat symptoms related to COVID-19. There is little clinical proof that ivermectin effectively treats COVID-19. Worse, the National Poison Data System reported a 245% jump in people taking harmful dosages of ivermectin.
By deploying our prescription drug-spike tool, we had access to data in real time. Not only did we take action at an individual patient level, but we were also able to quickly inform our clients and recommend effective management strategies.
Mental well-being
From the outset of the pandemic, people have experienced myriad social and health issues. We added questions to all our consultation calls to detect these issues. At the peak of the pandemic, more than 20% of our medication-therapy management consultation calls were referred to a free Optum® Emotional Support line.
In summary, for our members, foresight helps ensure they will have access to the care they need, when they need it.
For our clients, foresight means we look beyond the horizon to see what's next. That means monitoring the drug pipeline, anticipating potential challenges in controlling costs, and ensuring equitable access to vital drugs.
Innovation
New technologies can unlock better, more targeted guidance to members, and usable intelligence to providers. So our teams are constantly testing, designing prototypes and releasing new products to market. These exciting innovations include:
Analytics
Our advanced clinical analytics and artificial intelligence (AI) engines generate multi-dimensional views of each member based on comprehensive data assets:
Integrated pharmacy/medical data for more than 25 million lives
Optum Rx pharmacy data for more than 63 million lives
Unlimited access to industry-leading Optum clinical and claims data for more than 250 million lives
This data drives medication therapy profiles, safety, gaps-in-care opportunities and more. And the related insights generate tremendous value.
Let's say someone is taking is taking six medications for three different chronic conditions. Our machine learning model predicts that this member has a significantly increased probability of having a drug-related adverse event, compared to a member who takes just five medications.
This issue is addressed through specially trained pharmacists, who personally review members' potentially harmful or unnecessary medications. With the member's agreement, these findings are relayed to their care provider. Each call to a provider typically results in at least one medication being discontinued, regardless of where it is dispensed. As we've seen, taking just one less drug can make a big difference in the chance for an adverse event.
And our analytic capabilities enable us to find those patients with highly complex needs. These patients are taking multiple medications for many conditions. Our divvyDOSE solution features multi-dose packaging to simplify the burden of tracking and taking multiple medications.
Drug spend
Specialty Fusion is a cross-Optum collaboration between our health, data and analytics businesses that helps plan sponsors determine how to obtain the best specialty treatments at the lowest cost.
Specialty Fusion identifies the best and most financially appropriate specialty treatment options — across both medical and pharmacy benefits. In fact, we expect Specialty Fusion to generate $15 per member per month savings across medical and pharmacy for plan sponsors.
Health equity
Value is a hollow virtue if barriers to quality care are too high. Our culture asks the question, "Does this create an equity gap?" That's our lens.
We use our analytics capabilities to identify health disparities across race, income, disability, sexual orientation, gender identity or geography. Then we apply our social vulnerability indexes, so we can link our most vulnerable members with connective Optum solutions.
Equity thinking extends to how we can embed equity into every client and patient interaction. Training in cultural competency and unconscious bias is a priority across our clinical teams.
Uncompromised value
Lowest net cost
Care without compromise means finding value that goes far beyond a drug's price. One of the clearest expressions of this philosophy is our Premium Value formulary.
The Optum Rx® Premium Value formulary is designed for clients who are focused on overall value versus solely on rebates. The goal is to provide access to the most cost-effective, clinically appropriate therapies for any given condition.
Value-based analysis prioritizes formulary options first clinically, and only then for value. As a result, we can drive up to 10% net cost savings compared to our standard Premium formulary. Here are two great examples of this principle:
Managing chronic disease more effectively
Targeted, personalized interventions help people with uncontrolled diabetes achieve better health, which also helps control costs.
Advanced analytics enable us to risk-stratify all members living with diabetes. That means we can take a targeted, personalized approach with personalized member outreach, education and case management support.
Care without compromise powers value that extends far beyond the price tag. Certainly, with the Premium Value formulary, we can drive significant savings. But care without compromise can also generate cost savings by promoting better health for the most vulnerable populations.
Critical drug affordability
Analysis shows that members are significantly more likely to fill their prescription if their per-prescription cost is $25 per month or less. That's why the Optum Rx® Critical Drug Affordability benefit sets $25 as the maximum member out-of-pocket cost for a 30-day supply of vital drugs that do not have clinically appropriate lower-cost alternatives.
There are 14 critical drug categories in all, including those for critical conditions such as:
Diabetes
Epilepsy
Anaphylaxis
HIV
Filling a prescription is the first step toward proper medication adherence. Ongoing analytic insights enable us to understand utilization so we can intervene and maintain adherence for our members.
Conclusion
Care without compromise is an ongoing commitment. It's something that we hope you'll notice in all your interactions with Optum Rx.
We look forward to sharing how we're holding ourselves accountable to the principles of care without compromise: expertise and foresight, innovation and uncompromised value. Ultimately, we will deliver the results that enable you to lead by example and bring the greatest value to the people we both serve — through the care we take in delivering care.
O4 Complex Card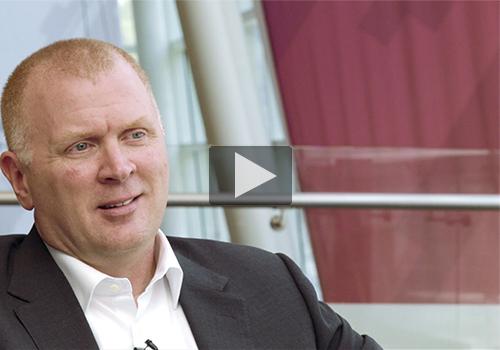 Personalized care: Focusing on the member
Hear from Optum Rx chief of operations, Jon Mahrt
O4 Complex Card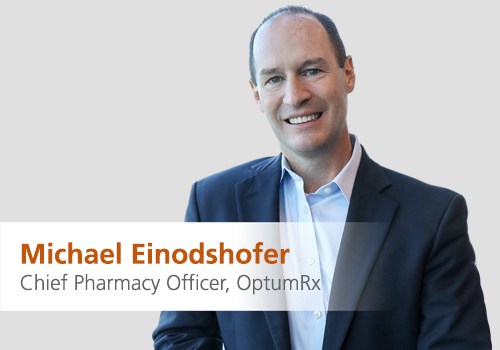 5 questions: Optum Rx chief pharmacy officer
Michael Einodshofer addresses the risks, challenges and opportunities facing the industry.
O4 Complex Card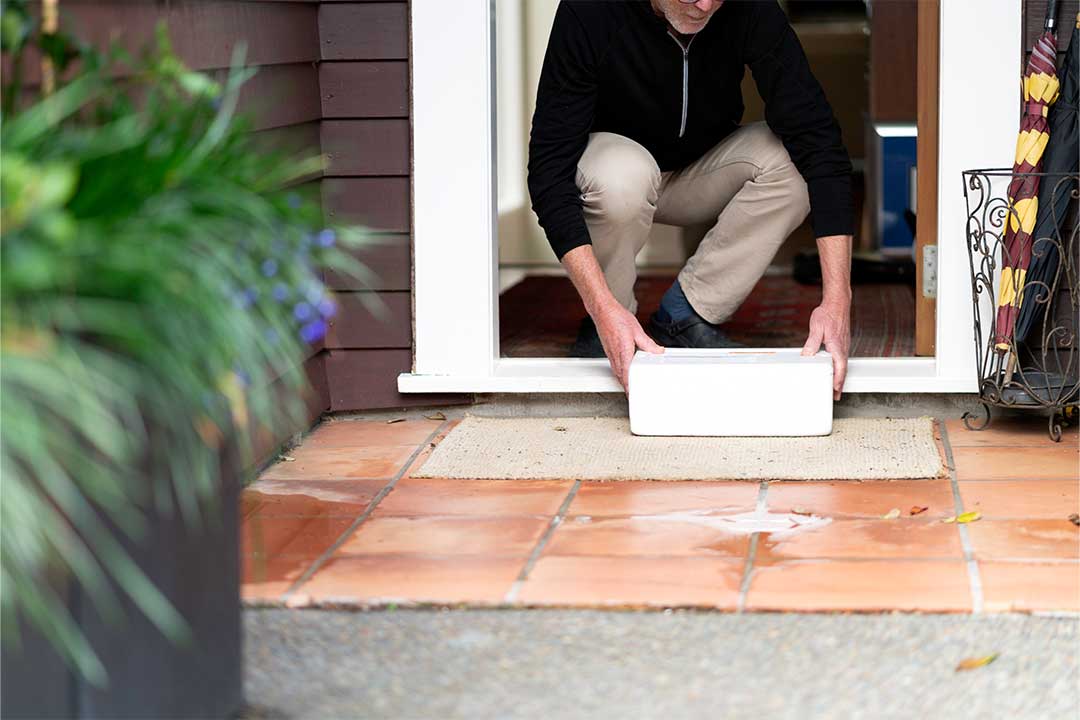 Shipping sensitive medications
See how medications are protected in transit.
O4 1 Column (Full)
O4 Text Component
STATEMENT REGARDING FINANCIAL INFLUENCE:
This article is directed solely to its intended audience about important developments affecting the pharmacy benefits business. It is not intended to promote the use of any drug mentioned in the article and neither the author nor Optum Rx has accepted any form of compensation for the preparation or distribution of this article.