O4 Hubs detail
O4 1 Column (Full)
O4 Text Component
We live in an age of medical wonders. People today benefit from high-tech medical procedures and revolutionary drugs previously undreamed of.
But as advanced as they are, some treatments are effective only for certain types of a disease, or only for people with precisely defined genetic features. And the treatments often come at an extremely high cost.
Given these new complexities and high price tags, insurers and other coverage providers can require prior authorization (PA) for some treatments. PA serves several functions. First, it helps to confirm that a treatment or drug prescribed by a doctor is covered by the patient's health plan.
Even more importantly, PA helps determine that the requested care is the most appropriate care, and that it will occur in the best setting. This promotes better health results and helps to lower costs by reducing duplication, waste and unnecessary treatments.1
Yet while PA provides an undeniable benefit, doctors and patients almost universally dislike the process, because PA can be disruptive and cause delays. That adds cost and can result in patients not taking medications as directed which can lead to poor health outcomes.1
Here's an illustration of how traditional prior authorization can cause frustrating delays:
O4 Text Component
First, a patient goes to see a doctor, where the doctor issues a prescription. However, there are many questions – things the doctor does not know and cannot know about the patient and their coverage. Those unknowns result in a claim being rejected, and only then the doctor learns PA is needed.
This is not just about added frustration. Prior authorization can also affect the quality of care. According to an American Medical Association survey, two-thirds of physicians said they waited at least a few days for medication approvals, while over 10 percent said they waited for more than a week.1
Learn more about the PA process and its health impact by clicking the button below:
O4 Text Component
The OptumRx solution
In response, OptumRx has created a new tool called PreCheck MyScript®. It gives physicians access to patient-specific prior authorization information at the point of care and brings much-needed efficiency to the process.
PreCheck MyScript transforms what was a labor-intensive, multi-step process into an efficient, single encounter. PreCheck MyScript frees doctors from clerical PA tasks. They can now have all the relevant information about a patient at their fingertips: insurance coverage, formulary rules, potential drug-drug interactions, prescribing guidelines – even lower-cost alternatives. And patients get their medicines faster, start their therapies sooner and ultimately achieve superior health results.
Here is an outline of how PreCheck MyScript works:
O4 Text Component
Remember the unknowns that lead to a claim rejection in the first illustration? In contrast, PreCheck MyScript leaves no unanswered questions. Doctors can even see a "trial" claim – the system shows exactly how this drug will be reimbursed for this patient.
Dr. Sumit Dutta, senior vice president & chief medical officer of OptumRx, explains the advantage:
O4 1 Column (Full)
O4 Text Component
Already, PreCheck MyScript is making a difference. Providers using PreCheck MyScript reported that more than 30 percent of their prior authorizations were initiated electronically or avoided altogether. By seamlessly condensing the process into the span of the office visit, PreCheck MyScript avoids unnecessary delays and eliminates the chance a patient will learn of a claim's rejection at the pharmacy counter.
Now when the prescription is sent to the pharmacy, that patient can be fully confident that their prescription will be ready, and they can begin the healing process.
O4 Complex Card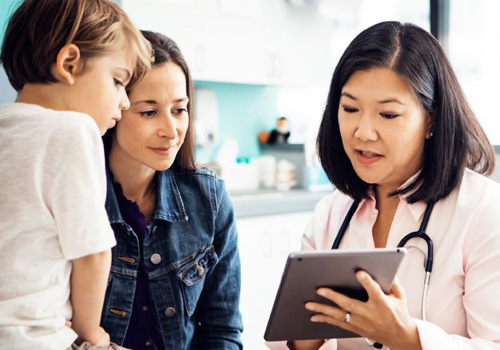 Improve prescribing outcomes
See how PreCheck MyScript® drives improved prescribing outcomes and lower costs
O4 Complex Card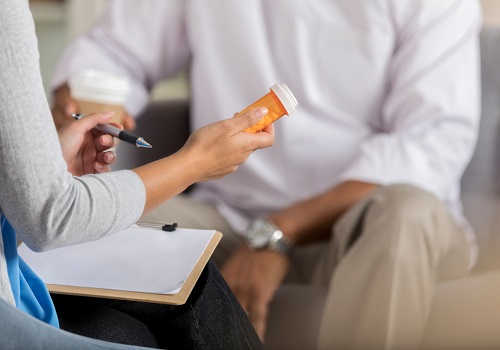 How to eliminate prescription waste
Achieve savings by targeting expensive, low-value drugs.
O4 Complex Card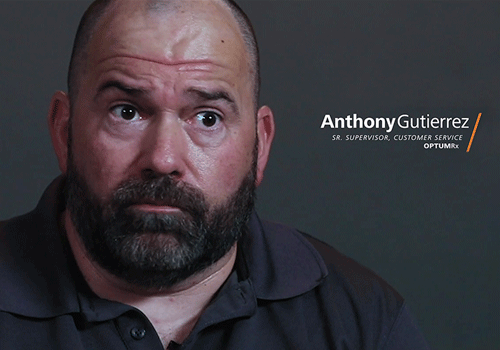 Optum Rx Customer Obsession Video
How one Optum Rx employee made the system work better for everyone
O4 1 Column (Full)
O4 Text Component
STATEMENT REGARDING FINANCIAL INFLUENCE:
This article is directed solely to its intended audience about important developments affecting the pharmacy benefits business. It is not intended to promote the use of any drug mentioned in the article and neither the author nor Optum Rx has accepted any form of compensation for the preparation or distribution of this article.