O4 Hubs detail
O4 1 Column (Full)
O4 Text Component
Synopsis
Here is a quick summary of this edition of the Regulatory Update:
Inflation Reduction Act —

New law introduces a slew of changes including penalties for drug manufacturers raising prices, cost-sharing limits for insulin and changes to Medicare.

Drug Pricing Executive Order —

Executive order directs the Department of Health and Human Services (HHS) to explore actions it can take to lower prescription drug costs.

State Regulatory Update —

New laws in several states impact everything from reimbursement parity to network transmission fees.

Looking ahead to 2023 —

Optum Rx anticipates significant regulatory activity at both the federal and state levels in the coming year.
As a plan sponsor, you should review these updates with your legal counsel and/or benefit consultant partners to determine any implications for your benefit plans.
O4 Text Component
Federal update
Inflation Reduction Act
On Aug. 16, President Biden signed the Inflation Reduction Act of 2022 (IRA) into law. This legislation authorizes Medicare to negotiate prescription drug prices, penalizes pharmaceutical manufacturers for increasing Medicare Part B and Part D drug prices faster than inflation, redesigns the Medicare Part D program, sets cost sharing limits for insulin in Medicare Part B and Part D and further delays the Rebate Rule until 2032.
Other provisions in the legislation include coverage of adult vaccines under Medicare Part D, Medicaid and CHIP; a temporary increase in Medicare Part B payment for certain biosimilar biological products; and expanding eligibility for low-income subsidies under Medicare Part D. The inflationary penalty, insulin cost-sharing and adult vaccine coverage provisions will begin in 2023. The Centers for Medicare and Medicaid Services (CMS) has issued guidance to provide Part D sponsors with important information, clarification and guidance concerning the IRA's insulin and adult vaccine benefits.
Additionally, on Oct. 8, the HHS created a new group within CMS to implement the Medicare drug price negotiation program and the inflation rebate program.
Why this matters: The IRA introduces significant changes to drug pricing in the Medicare program. Changes to how rebates are negotiated and how the Part D benefit is structured will impact client financials and Part D premiums. While the direct impact of this legislation is on Medicare Part B and Part D, we anticipate indirect impacts on commercial clients, such as higher launch prices for new drugs.
Drug pricing executive order
On Oct. 14, President Biden signed an executive order directing HHS to explore actions it can take to lower prescription drug costs beyond those already enacted as part of the IRA. Specifically, HHS will have 90 days to submit a formal report outlining any plans to use the authority granted to the Center for Medicare and Medicaid Innovation to test new health care payment and delivery models that would lower drug costs and promote access to innovative drug therapies for beneficiaries enrolled in the Medicare and Medicaid programs.
Why this matters: This executive order is intended to spur additional actions that complement the IRA and further drive down prescription prices, which may result in the introduction of new demonstration programs in the Medicare and Medicaid space.
O4 Text Component
State update
Recent state activity
Tennessee's HB 2661 was signed into law by the governor and takes effect January 1, 2023. The legislation requires that pharmacies be reimbursed at least the actual cost of the drug or align with TennCare reimbursement rates. It also requires payment of a dispensing fee of $11.98, consistent with TennCare, for certain low-volume pharmacies.
PBM legislation was also signed into law in Vermont. The state's H 353 requires reimbursement parity between PBM-affiliated and non-affiliated pharmacies, prohibits programs that would require a member to use a mail order pharmacy or PBM-affiliated pharmacy and places restrictions on the practices of white bagging and brown bagging, among other provisions. Some sections of this law took effect immediately, while others take effect on Jan. 1, 2023.
Iowa's governor signed HF 2384, a bill that prohibits network transmission fees, into law. The bill became effective upon the governor's signature on June 13, 2022. The bill originally had numerous troubling provisions, including mandated pharmacy reimbursement levels at NADAC (National Average Drug Acquisition Cost) plus a dispensing fee in line with Medicaid. These provisions were mitigated out of the bill through the hard work of Optum Rx advocacy partners.
A California gold carding bill, SB 250, was successfully defeated in the legislature. The legislation would have required that a health care service plan exempt a health professional from prior authorization requirements if, in the most recent one-year contracted period, the plan approved or would have approved not less than 90% of the prior authorization requests submitted by the health professional.
Interim committees
The majority of states are out of session until January 2023. In the meantime, some states have a state interim committee that meets when the legislature is out of session to plan for the upcoming session.
For example, the state interim committees in North Dakota and Nevada have met to discuss PBM legislation that is likely to be introduced once the states are back in session. North Dakota's Interim Health Care Committee is looking into two bills that relate to the implementation of a prescription drug reference rate pilot program and a study of value-based purchasing. Nevada's Joint Interim Standing Committee on HHS approved drafting PBM legislation that would include re-establishing a fiduciary duty, PBM licensing, a ban on spread pricing, POS rebates and client audit rights.
2023 federal and state legislative outlook
Optum Rx anticipates significant regulatory activity at both the federal and state levels in the coming year. Congress will continue to focus on prescription drug pricing, with the potential for legislation to increase transparency and reporting requirements, prohibit traditional/spread pricing and establish mandates on how rebates are applied.
At the state level, we anticipate continued state legislative activity in 2023 driven by pharmaceutical manufacturers and the independent pharmacy lobby. Legislation will focus on:
Mandated pharmacy reimbursement rates

Prohibitions on benefit design that "steer" utilization to PBM-affiliated pharmacies such as home delivery and specialty pharmacies

The use of copay coupon accumulator programs

Prohibition of traditional/spread pricing

Limitations on performance-based or narrow pharmacy networks
Why this matters: State legislatures are expected to continue to try to limit the flexibilities that employers and unions have in determining how their pharmacy benefits are designed. Optum Rx, via our external affairs team, coalition partners and our trade association, will continue to advocate for client flexibility in the management of their pharmacy benefit.
It is increasingly important that state legislatures hear from those most impacted by these laws — employers and unions. Clients are encouraged to make their voices heard by communicating with state legislators early and often about the impacts of proposed legislation. Optum Rx policy is available to help with your advocacy efforts and can be contacted via your account management team.
Reports and research
New report on the value of a PBM
On July 11, the Pharmaceutical Care Management Association (PCMA) released a new research paper, "The Value of Pharmacy Benefit Management," authored by University of Chicago Professor of Economics Casey Mulligan and published by the National Bureau of Economic Research. Using a first-of-its-kind economic model, Dr. Mulligan shows the overall value that PBMs provide to the health care system.
The research shows that "PBMs are creating value exceeding $145 billion annually." One of the other key takeaways is that "PBMs generate at least $148 billion in savings for the health care system annually" through rebates and discounts.
New research shows stable independent pharmacy market
The National Council for Prescription Drug Programs (NCPDP) released data showing that the independent retail pharmacy market in the United States is stable. In the last 10 years, the independent pharmacy market has increased by 8% and there have only been small fluctuations in the independent pharmacy numbers. This data demonstrates that the argument being put forth that the independent pharmacy market is shrinking has been exaggerated.
Our commitment
Optum Rx is committed to advancing solutions to improve affordability across the health care system. We continue to monitor legislation that impacts pharmacy and advocate for solutions to lower drug prices and reduce out-of-pocket costs for members. To learn more, talk to your Optum Rx partner.
O4 Complex Card
4 more psoriasis drugs on the way
Psoriasis costs up 40% in 5 years. Will these drugs help?
O4 Complex Card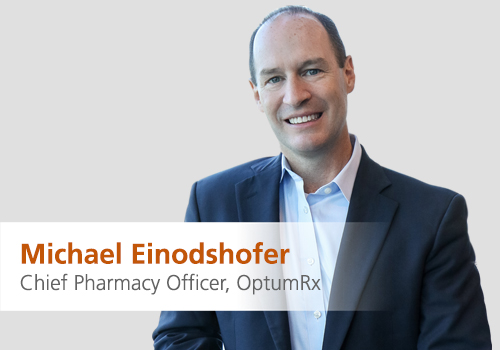 5 questions: Optum Rx chief pharmacy officer
Michael Einodshofer addresses the risks, challenges and opportunities facing the industry.
O4 Complex Card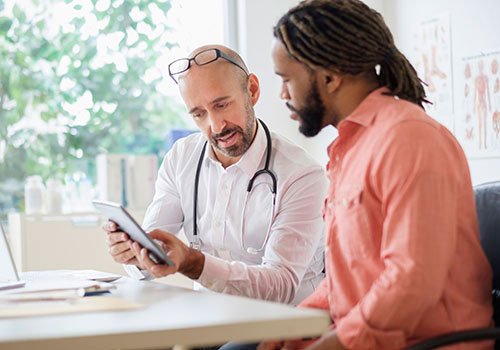 How to control drug costs without compromising care
Explore three principles driving better pharmacy benefit decisions.
O4 1 Column (Full)
O4 Text Component
STATEMENT REGARDING FINANCIAL INFLUENCE:
This article is directed solely to its intended audience about important developments affecting the pharmacy benefits business. It is not intended to promote the use of any drug mentioned in the article and neither the author nor Optum Rx has accepted any form of compensation for the preparation or distribution of this article.