O4 Hubs detail
O4 2 Columns (1/3 - 2/3)
O4 Text Component
Scott Morris
Vice President and General Manager, Clinical Trial Solutions
O4 Text Component
Pragmatic clinical trials: Ideal in theory, difficult in reality
Sponsors are keenly aware of the challenges of standing up pragmatic clinical trials. From defining the right cohort of patients to efficiently collecting and analyzing real-time data from various sites of care, there are a lot of moving pieces to juggle.
Still, sponsors are aware of the growing value these types of clinical trials promise. Prospective collection of real-world data (RWD) for both control and intervention arms is an innovative way to generate evidence in support of your product. And the need for real-world evidence (RWE) generated from these data is only growing. Payers, health care providers and regulators continue to raise their expectations for quality data to support their decision-making.
But you may encounter common roadblocks when trying to execute a successful pragmatic trial. For instance, patient recruitment is a challenge for any type of research study. About one-third of trial sites fail to meet their patient recruitment goals. Finding patients eligible for your clinical study is one feat, not to mention keeping them enrolled and engaged for the duration of the trial.

Plus, pragmatic trials reflect real-world settings, and real-world clinical practice is often messy. And obtaining regulatory-grade RWD from these settings in real time is a tough task. Health care providers collect patient data in several ways across many sites of care. And patients switch jobs, travel, move, their health changes over time — meaning their personal health data are stored in potentially dozens of different places. Tracking this information throughout the duration of the study is not an easy thing to do.

Once you've identified your data sources, you've got to sort out data collection to ensure you have the information needed for reporting and analyses. But all those different data systems we just talked about? They all store patient data differently, from the way dates are recorded to how structured fields are reported.

Even after your research team tracks down all these data from all these places, they must evaluate each field and translate the information into the study's electronic data capture (EDC) system. But when you introduce a human into that data capture and manual transfer process, you also introduce the risk of human error. Mistakes can mean the difference between hitting or missing your study's completion date and can undermine the confidence in the evidence you spent so much time, money and energy on.
O4 Text Component
Technology and real-world data to enhan
ce your pragmatic study
Actions by the Food and Drug Administration (FDA) and the Centers for Medicare & Medicaid Services (CMS) related to drug approvals and reimbursement are expected to drive the need for more confirmatory trials. That's exactly where a pragmatic trial could have the biggest benefit. But with the hurdles described above, how do you proceed? Let's paint a picture of how things could be different.
In the pragmatic trial design and planning phase, it's crucial to start by getting the protocol right. That means threading the needle between achieving the scientific rigor that will pass regulatory scrutiny and designing the eligibility criteria so that you can actually find enough patients who fit the bill. Sponsors often have to amend the protocol when they encounter challenges in patient recruitment, and those costs add up: 23% of protocol amendments are avoidable, and each amendment can add up to a half million dollars in direct costs.
With the Optum® Prospector™ Data Mining Studio — built on a robust electronic health record (EHR) data set with over 100 million patient lives — you can model the effects of inclusion and exclusion criteria to confirm you are looking at a recruitable population. There's no coding expertise needed, so clinical development leaders can easily test ideas and generate hypotheses for deeper investigation. And study feasibility and protocol development can become more efficient processes.
Once you've got the design down pat, you need to recruit patients. What if, instead of manually combing through patient records and checking them against the protocol, your site coordinators got a list of patients with upcoming doctor's appointments who might be a good fit for your study? How much time, money and frustration might that save?
With access to vetted research sites across the country through the Optum® Digital Research Network (DRN), you can identify sites that look like a good fit for your study and precisely recruit patients that meet your eligibility criteria. You can feel confident that potential trial participants meet study criteria because patients are cross-checked against their EHR records. We can reach nearly 40 million patients through the DRN, and you can even take things a step further by working with Optum staff to accelerate patient enrollment.
Then there's the issue of data management — the days of manual data transcription feel like they should be a thing of the past in 2023. That's where True Source™ data management comes in. This Optum tool is designed to automatically capture study endpoints and other data from the electronic health record. True Source helps you lessen the risk of manual data entry errors by collecting trial data across EHR systems, sourcing the data directly from EHRs into an EDC system.
When you can seamlessly pull data from the EHR, normalize it, and populate it into the EDC — all while maintaining the audit trail — you'll free up trial site staff to work on more meaningful tasks. Driving efficiencies in data collection and management can help you ease site burden, all while generating a regulatory-grade real-world data set.
Optum clinical trial solutions — Prospector, the Digital Research Network and True Source, coupled with the support of our dedicated clinical trials team — all enable innovative trial designs. But you can take things a step further via our partnership with SEQSTER for expanded access to real-time patient data in a centralized digital hub.
SEQSTER amplifies Optum clinical trial capabilities by helping avoid gaps in data because the platform can gather patient information collected in sites that aren't part of the DRN. It can also expand the pool of research sites and principal investigators (PIs) beyond the DRN, lowering the administrative burden on trial sites.
Fewer headaches and costs related to trial participation may entice more PIs to take part and can expand access to trials beyond experienced research sites. These benefits may also enable more representative trials because two key ingredients to improving diversity in clinical trials are increasing access and broadening the pool of PIs.
The right partnerships can turn pragmatic studies into a reality
While these capabilities make the clinical trial process sound smoother, we know there's a lot more that goes into making things work in the real-world setting of care. Real life happens — to patients in your trial, to research sites — which can make things tricky. And research demands are constantly evolving as regulatory needs and expectations shift.
The bottom line is that pragmatic can become more practical when you have the right partners to help you along the way. The right data, technology and relationships with provider sites can help you address the pain points that previously made pragmatic trials feel discouraging. The Optum clinical trial team is here to help you with just that by enabling faster, more efficient and more representative trials with our innovative portfolio of solutions.
O4 2 Columns (1/3 - 2/3)
O4 Text Component
---
Discover solutions to streamline your research
From data to insight to action, we catalyze innovation and commercial impact. Interested in learning more about the value of Optum clinical trial solutions?
---
O4 Complex Card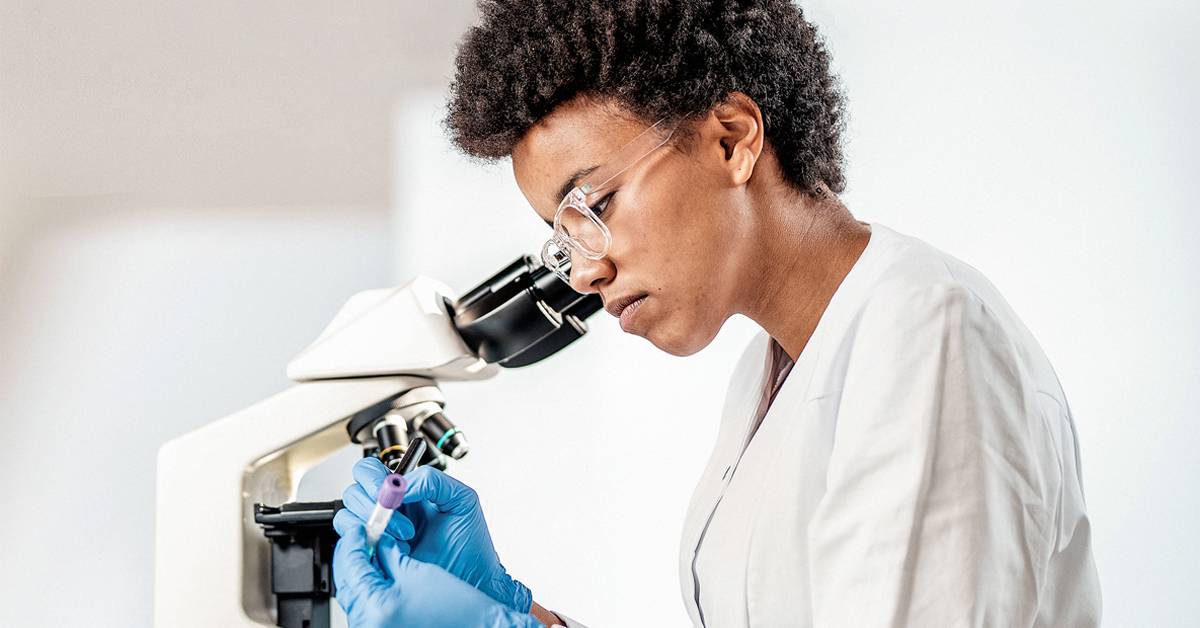 Optum Digital Research Network for Clinical Trials
An integrated digital solution redefining the clinical trial process.
O4 Complex Card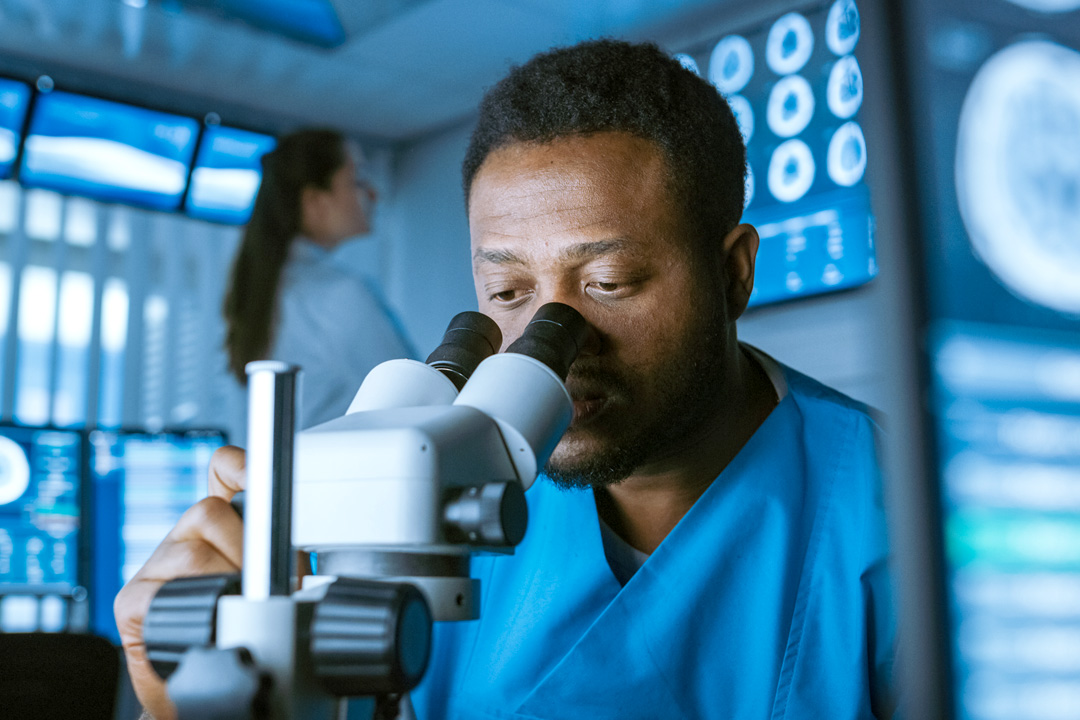 An interview with Jamie Freedman, MD, PhD, and Shalini Mohan, MD
This interview about health equity and clinical trials is part of the "Let's talk" conversation series.
O4 Complex Card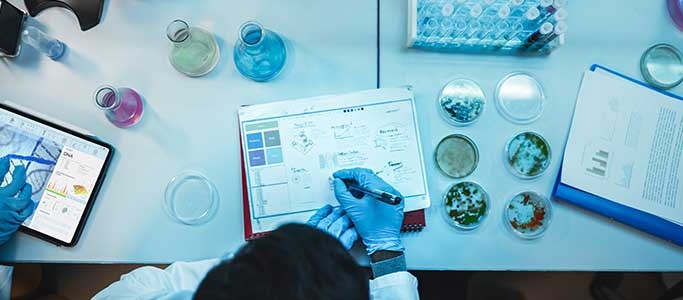 Evolving clinical trials from paper to digital
Accelerate research through a digitized model.