O4 Hubs detail
O4 1 Column (Full)
O4 Video Player Component
My name is Cazandra, and I'm the mother of two sons with severe Hemophilia A.
[Hemophilia is a rare condition in which the blood doesn't clot normally.
It can cause spontaneous internal and external bleeding and can be life-threatening.]
With Caeleb, every complication you could have with hemophilia happened.
In the early years his inhibitor was out of control. Constant infections to a port. He was in a wheelchair all the time.
And it would take daily infusions for a bleed to resolve. Seeing my son suffer was devastating.
[Jennifer is an OptumRx case manager and Caeleb's care coordinator.]
My name is Jennifer and I work for Optum as an account manager for the hemophilia bleeding disorder team. This job is personal to me. I have two boys with severe hemophilia A.
And I want my patients to have the level of care and support that I wanted for my boys.
[Kelly is the plan manager for Wespath Benefits and Investments
Wespath is Caeleb's health benefits provider.]
My name is Kelly Wittick, and I manage the health benefits plan at Wespath Benefits and Investments.
We look to partner with vendors who are able to help us serve our participants regardless of where their health journeys may take them.
OptumRx has been just a great partner because they did an amazing job of caring for this family and helping us to care for this family.
Optum is so good at saying, we will take care of it. And they do.
I treat Caeleb like he's mine, own son. I want for him, what I want for my boys.
Hemophilia ruled our life for a very long time. Daily infusions made life difficult.
You know, lots of supplies were needed and it takes a lot of time and effort.
But then we heard about this wonder drug that was going to revolutionize treatment for people with hemophilia A and inhibitors. And we're like, okay, let's do it.
We knew it wasn't gonna be a slam dunk, but we knew we were gonna get this medication approved for Caeleb.
Jennifer and her team worked with Wespath to make sure all of the things that needed to be approved were happening.
I mean, this particular case was really amazing. Every single one of our members deserves the personal care when they need it.
And this family needed it. And we were able to provide it. And that's what I want to be able to provide every time.
[Thanks to Wespath and OptumRx, Caeleb received life-changing treatment.]
Caeleb's life has changed dramatically. Instead of the daily infusions, now he has an injectable once every other week and he does it himself now.
And so, he has been empowered in saying, you know what I have some control and this is not gonna define me.
Because for the longest time it did. Hemophilia defined who he was. Jennifer and the team at Wespath, I haven't really had the words to thank them for how they've taken care of my family.
And how they have fought for what we need. So, thank you. Thank you so much for being compassionate and considerate and your work has changed his life and the life of our family.
My hearts beating really fast. I love her so much.
That's what we want for everybody.
O4 Text Component
Patients with hemophilia have long relied on intravenous injections of concentrated blood clotting factors to help staunch the bleeding episodes associated with the disease. Recently, a new drug which works differently than other hemophilia medications came to market. The drug offers the prospect of fewer injections and fewer bleeds for those taking it.
The accompanying video demonstrates how OptumRx is helping to get these life-altering medicines into the hands of patients and the profound impact it has had on one patient and his family.
O4 Complex Card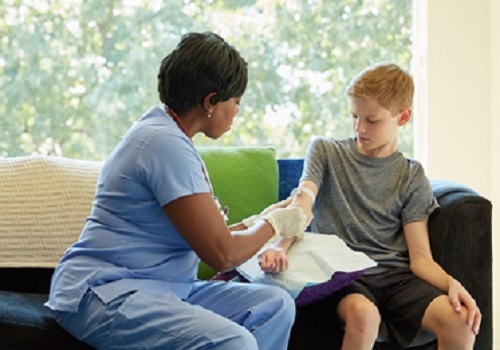 Hemophilia: Extremely rare, extremely expensive
Better management strategies and new treatments emerge
O4 Complex Card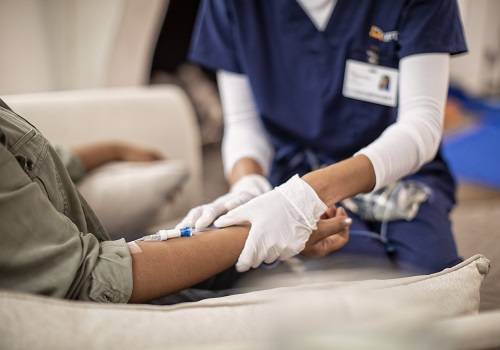 4 steps to limit infusion drug costs
Specialty drugs account for over half of all drug spending
O4 Complex Card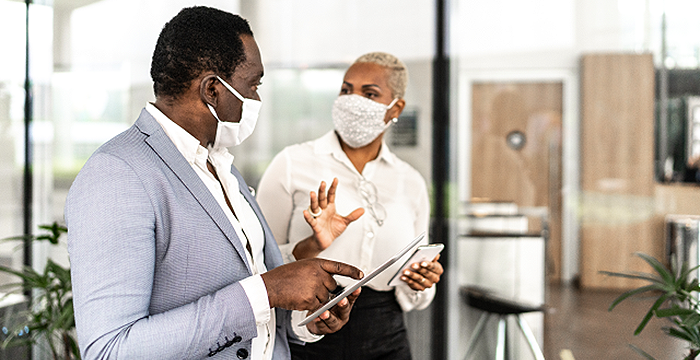 Specialty drug prices giving you sticker shock?
See how Specialty Compass defuses exploding drug costs.
Learn how we can help solve your challenges