O4 Hubs detail
O4 1 Column (Full)
O4 Text Component
The prescription drugs sold in the U.S. are generally seen as both safe and effective. No doubt the U.S. Food and Drug Administration's (FDA's) new drug approval process, which has been described as "the most stringent in the world," has a good deal to do with that. 1
However, some critics say that the FDA is far too slow to approve new medications, and this is a major cause of the high cost of drugs. This view appears in the media, in the U.S. Congress, and even within the FDA.2, 3, 4
In place of the existing FDA review process, the argument goes, we can leverage dramatic advances in biologic and data science to evaluate new drugs and speed the process – without sacrificing scientific rigor.4
As we will see, there are already multiple avenues by which innovative new drugs can be fast-tracked to market. More are planned. The question is this: Is a faster process necessarily better?
Here are five concerns about whether the steps being taken to accelerate new drugs to market are actually delivering effective new medications. Answers to these questions are vital for the patients who use them, as well as for those who must pay for drugs that may be ineffective, or with little or no advantages over existing drugs.4
1. Trials, not approvals getting faster
The clinical trial phase is where drug makers, Congress and the FDA are looking to speed things up.2
There's no question that new drug development takes a long time -- nearly 14 years on average for the new drugs approved in 2018.5 And, as is commonly observed, time is money. One widely-cited figure shows that the average cost to develop a new medicine is $2.6 billion from the start of the R&D process to approval.6 Click here to learn about the debate over the true cost of drug development. 
O4 Text Component
This graphic shows the series of steps in the traditional FDA approval process:
O4 Text Component
If we look at the timeline, it's clear that the FDA approval step is actually the shortest part of the process. One researcher has noted that "Once the Food and Drug Administration (FDA) starts its review, it approves new medications about as quickly as any regulatory agency in the world, evaluating nearly all new drug applications within 6 to 10 months."10
Actually, the longest period is the clinical trial phase, shown in the graph as approximately nine years, but it can be much longer. For example, the median duration for oncology trials was recently calculated at over 13 years.11
2. Shorter trials leave the "gold standard" behind
The FDA has been working since the 1990's to allow certain drugs to go through a faster development and approval process based on encouraging preliminary studies.3 There are four accelerated regulatory categories:
Fast Track

Breakthrough Therapy

Accelerated Approval

Priority Review
These categories vary in how they are applied, but their common thread is that they are meant to at least temporarily side-step the randomized controlled trial part of the traditional approval process.12
In randomized controlled trials, participants are not told whether the treatment they are receiving is the actual drug or placebo. Randomization removes bias and helps to establish cause-effect relationships between an intervention and an outcome, so these kinds of trials are considered the "gold standard" for drug research..12
But carefully designed randomized trials are expensive and time consuming. For this reason, the various accelerated programs may look at different ways to measure effectiveness – surrogate endpoints.13
Take a new cancer drug for example. A surrogate endpoint can be anything from complete remission to a slight and temporary shrinkage of a tumor.14 Crucially, it doesn't take anywhere near as long to observe a tumor getting smaller than it does to measure an increased survival rate. So approval might be granted with evidence that the drug shrinks tumors.13
3. The evidence on surrogate endpoints is not great
These accelerated programs are having a significant impact. Harvard University's Dr. Aaron Kesselheim has calculated that over a recent period one third of new drugs were approved based on a single trial. And over half of all new drugs were approved based on studies lasting 6 months or less.4
Unfortunately, evidence is mounting that the accelerated drug approval programs are failing to produce drugs that are safe and effective:
In follow-up studies on 93 cancer drugs that received accelerated approval through 2018, only 19 of the 93 were found to have extended the lives of the patients taking them.14
Of 54 new cancer drugs approved from 2008 – 2012, 36 were approved on the basis of surrogate markers. Researchers concluded that in all likelihood 31 of the 36 drugs could demonstrate no evidence that they increased life expectancy.15
We recently reported that drug maker Eli Lilly was withdrawing its cancer drug Lartruvo® (olaratumab) from the market. Approved in 2016 under the Breakthrough Therapy designation, a subsequent double-blind clinical trial demonstrated that Lartruvo did not improve patient survival.16
While these follow up studies focused mainly on the failure to improve life expectancy, this is not the only consequence of ineffective drugs. Some of the drugs actually lowered the patient's quality of life.15
Still, many of these drugs continue to be used, often at a very high price. One drug (Cabometyx® -- cabozantinib) was found to reduce the quality of life and not increase life expectancy. At the time the study was published (2017) it sold for just under $170,000 per person per year.15
4. Orphan drugs especially affected
Orphan drugs are one of the fastest-growing sectors in pharmacy; they already make up 17% of total worldwide Rx sales, and that growth is accelerating.17
In 2018, over half the novel new drugs (58%) approved by the FDA were to treat rare or orphan diseases.18  Significantly, orphan drugs are frequently granted accelerated approvals. From 2015 through 2017, two thirds of novel drug approvals using one of the accelerated designations were also orphan drugs.19
Orphan drugs are legally designated to receive special regulatory consideration due to their small patient populations.18 However, orphan drugs can pose greater than ordinary challenges in the development and testing process, specifically because they are so rare and often, so little understood. For example, orphan drug researchers have been surprised to find that sometimes a disease is very different in men versus women, or in children versus adults.20
It's not clear whether accelerated approvals have negatively affected the real-world safety and effectiveness of orphan drugs. One study found larger adjusted quality of life (QALY) gains for drugs that benefited from at least one expedited review program (as with orphans).21 On the other hand, a European study found that over 86% of orphan drugs exhibited serious adverse effects in use.22
The development challenges described above may explain some of the difficulties orphan drugs present when used in treatment. For these reasons, as well as the fact that orphan drugs tend to be among the most expensive treatments available, proper management is essential in order to ensure their effective use.
Optum Rx clients can benefit from utilization management strategies such as sophisticated formulary designs and prior authorization. In addition, the Optum Rx Orphan Drug program can help properly manage these new medications.
Our specially trained pharmacists create a uniquely tailored care experience for members. They provide counseling to address complex dosing regimens, potential adverse effects, and to monitor whether the member is still tolerating treatment. If not, an alternative treatment might be an option. This specialized approach helps clients make a significant impact on the quality of care their members receive, as well as its overall cost.
5. The future looks even faster
All of the results described above have occurred under the existing regime of accelerated approvals. But more changes are on the way.
In 2016 Congress passed the 21st Century Cures Act.23 The Act provides more funding for the National Institutes of Health (NIH), and for treating opioid abuse, and more.4 But other sections have to do with speeding up drug approvals, and may also lead to reduced reliance on randomized clinical trials.23
For example, the Limited Population Pathway for Antibacterial and Antifungal Drugs (LPAD) pathway will help speed the approval of drugs to treat serious infections in limited populations with unmet needs. The new pathway is specifically intended to allow clinical development that " …may involve smaller, shorter or fewer clinical trials."24
In addition, currently, when an accelerated approval is granted, the manufacturer still must perform a post-market randomized trial to prove that the drug really is safe and effective. Without the additional study, the accelerated approval might be withdrawn.3
But under the new Act, newly approved drugs may never have to produce a randomized study to establish long-term safety. Instead, real world evidence like insurance claims might be deemed sufficient to allow the drug to stay on the market.25
From the FDA's perspective, they are simply preparing for a future with more new drugs to review every year. As fields like immunotherapy and gene therapy rapidly expand, they are being forced to rethink their process.26
And so even if the FDA might still prefer the classic randomized trial against placebo, there are other considerations besides their time and cost. For example, the FDA is trying to reconcile with the fact that many trial participants do not want to potentially receive a placebo. So one key new initiative is to ensure that future trials are designed with input from the affected patient community, which the FDA hopes can help avoid high trial dropout rates and reduce trial costs.26
The power of OptumIQ
Optum Rx clients rely on the Optum Rx Pharmacy & Therapeutics (P&T) committee to evaluate formulary placement for all new drugs. The P&T committee's guidance and review is magnified and enhanced by the analytical power of OptumIQ – a unique combination of data, analytics and health care expertise.
Comprised of independent physicians and pharmacists, the committee is charged with reviewing new medications and their place in therapy in an unbiased and evidence-based way. OptumIQ lets the P&T committee apply a variety of management tools and strategies to help reach the best possible outcomes – while also managing total costs. This is a critical advantage when dealing with newly-approved medications.
Here's a real-world example. In September 2017, the FDA discovered that a then-recently approved drug, Ocaliva® (obeticholic acid), can lead to increased risk of serious liver injury and even death when inappropriately dosed.27
OptumIQ capabilities rapidly identified the Optum Rx members who were at-risk. This allowed the P&T Committee to quickly issue revised utilization management safety criteria for Ocaliva – months before the FDA issued a new Boxed Warning to the Ocaliva drug label.
Conclusion
Optum Rx closely monitors the drug development pipeline for upcoming drug approvals. This vigilance ensures that, in every case, we will be ready to offer members the resources, programs and clinical assistance they will need to manage their new medications safely and effectively.
O4 Complex Card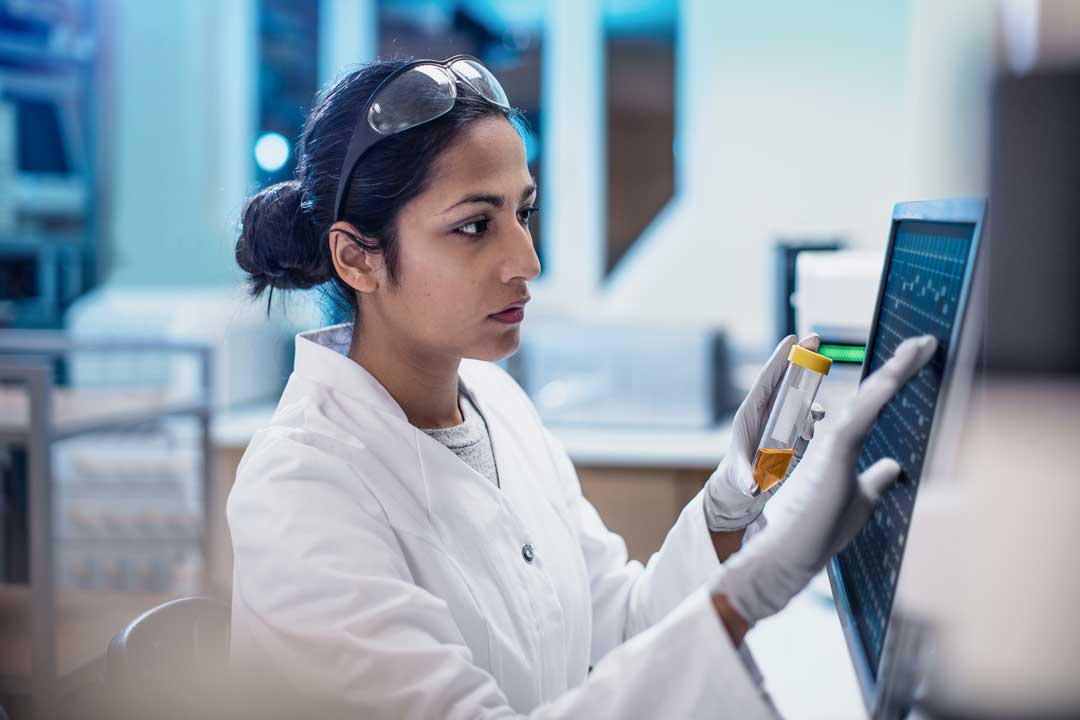 Will these 4 new drugs re-shape the market?
Get the latest in this quarter's Drug Pipeline Insights Report.
O4 Complex Card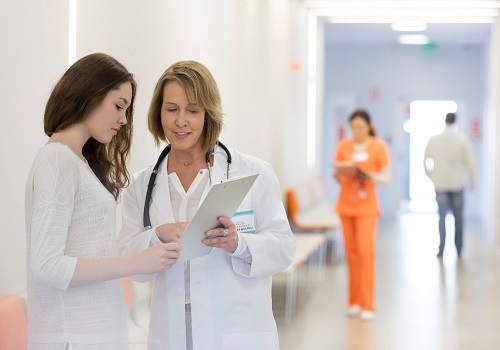 The New Age of Oncology Drugs
Innovation and spending for cancer research continue to grow
O4 Complex Card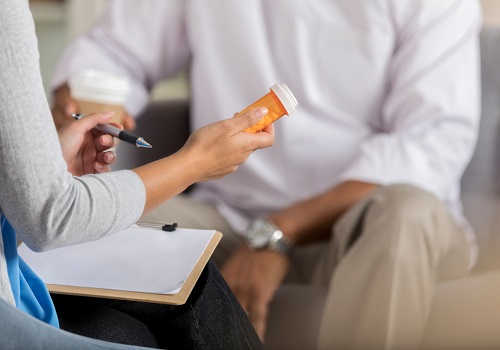 How to eliminate prescription waste
Achieve savings by targeting expensive, low-value drugs.
O4 1 Column (Full)
O4 Text Component
STATEMENT REGARDING FINANCIAL INFLUENCE:
This article is directed solely to its intended audience about important developments affecting the pharmacy benefits business. It is not intended to promote the use of any drug mentioned in the article and neither the author nor Optum Rx has accepted any form of compensation for the preparation or distribution of this article.