O4 Hubs detail
O4 2 Columns (1/3 - 2/3)
O4 2 Columns (2/3 - 1/3)
O4 Text Component
Ashley Brenton, PhD
Vice President, Real-World Evidence and Genomics
Optum Life Sciences
O4 Text Component
"Let's Talk," a new series from Optum Life Sciences, aims to feature thought-provoking insights and discussions that capture what's on the minds of life science leaders. These articles feature biopharma innovators we work with every day. This interview features Chris Boone, PhD, vice president and global head of health economics and outcomes research (HEOR) at AbbVie. He is also an adjunct assistant professor of health administration at New York University's Robert F. Wagner Graduate School of Public Service.
I recently sat down with Chris, who considers himself a "data hippie," to talk about how his start in health system IT departments helped inform his approach toward real-world data (RWD) in life sciences. He also shares what more the industry can do to realize precision medicine's full potential.
In the past 5 years, what's helped most to propel our industry forward in terms of real-world data and real-world evidence (RWE)?
As the head of RWD and Analytics at Pfizer back in 2017, I was experimenting with early applications of RWD. Coming from outside the industry — I'd previously worked in health IT and research — I knew the potential of RWD and was surprised to see its lack of use inside the pharma industry. That's why I took on the role as an international ambassador for RWD.
At the time, there wasn't a tremendous amount of incentive for pharma to start embracing RWD, but I always tell people that the real path to innovation is through public policy. In this case, the regulatory policies in the 21st Century Cures Act (Cures Act) of 2016 were critical in encouraging broader RWD adoption. It acknowledged that RWE is a real thing, and that the U.S. government would use it for regulatory decision-making.
During that same time, payers and providers were also making more and more decisions based on RWD. Now all the main external stakeholders were using RWD to make key decisions, and pharma really needed to embrace it. Eventually, they got on board.
The availability and ubiquity of all the data was increasing during this time as well. Who knew wearables and smartphones would grow as they did? Data is literally everywhere now.
Last, the pandemic really moved things forward. The only silver lining of the global health crisis was the real demonstration of RWD and RWE applications. The only way we developed those vaccines and therapies in record time was with the use of RWD.
You mentioned that data is everywhere now. What are your concerns with the proliferation of data? How does this affect the development of precision therapies?
I worry about any discriminatory practices with the use of this data. Twenty years ago, we began to see a digital divide, due to the lack of access and adoption to early digital technologies. But now we've moved to what I call the "data divide." It's no longer just about accessing digital technology, because in many parts of the country, access is less of a barrier than it used to be. But what we lack, now more than ever, is equal visibility into all patients.
Too many patients are not even touching the system, whether it's through their doctor, a retail clinic or a pharmacy. If they never engage the system at all, we have no data and no visibility. And what's potentially worse, we don't even know the size of this population. We have to believe there is a significant population, inside and outside the U.S., that we literally cannot see in our RWD.
This hinders our ability to expand representation in trials, which ultimately, limits what we can know about therapies and individual clinical outcomes — and all of that is really pertinent to the idea of precision medicine.
O4 Text Component
What are some of the other barriers preventing us from realizing the full potential of precision medicine?
Consumers have some legitimate fears about how their genetic data can and will be used. Because genetic information is unique, we can't de-identify it in all situations, so there's more potential for discriminatory practices.
For many people, there are still real barriers to accessing precision medicine, both in terms of testing and sustaining their treatment plans. Going back to the data divide, access to genetic testing is still tough. A test from 23andMe can be shipped to you, but there's still a cost associated with that, and it's not the same as whole genome sequencing. The costs of sequencing tests have dropped significantly, but they're not as widely covered as I'd like to see. Hopefully, we'll get to the point where these precision diagnostic tests are covered by all payers.
There's also still a potential problem if I go to my care provider and they haven't been trained sufficiently on genomic data or how to incorporate it into treatment. To get the best outcomes, they need to know which tests to use and how to use the diagnostic information to map the right treatment for each patient. That educational piece is so critical, but you hardly ever hear about it.
What is keeping you up at night, and how are you addressing these challenges now?
There are things happening in this world that we all need to focus on. We talked about the diversity challenge and how it bubbles up in clinical trials and the workforce. It's being actively addressed, but not as fast and furiously as we would like.
There's still a large question around ethical use of real-world data. What does this really mean and what do we prioritize? During the pandemic, for example, we used public surveillance to locate new disease hotspots. Some might feel that such surveillance moves us into a Big Brother situation. There's a balance between public health interests and privacy, and I don't know if we know where that line is anymore.
These public health initiatives are for the greater good, but we also need to acknowledge that the data from those public health programs can also cause harm if the use cases change. For example:
What transparency do you need to find that right balance?

What sort of risk mitigation strategies are required?

What sort of policies and clarity will make more people comfortable participating in programs like 23andMe?
These are all important questions that policymakers and health care industry stakeholders must grapple with.
What excites you about what's happening in precision medicine, and does any of that alleviate some of the concerns you described?
The ability to tailor a treatment plan based on a patient's circumstances, including social determinants of health and an individual's unique biology, presents a tremendous opportunity for better clinical outcomes across the board. We know these factors can play a critical role if people can access and adhere to the treatments.
Despite all the recent innovation, it's important to remember that we're still at such a nascent stage in terms of unlocking the potential of what we can do with both precision medicine and RWE, especially as these worlds start to converge. What we're doing now is addressing problems we had in the old model.
We haven't even begun to reimagine what the clinical care and research paradigms should look like. For me, I picture a closed feedback loop where every person is a walking clinical trial — with their consent, of course. In that future, we're constantly collecting and analyzing data about people in real time, whether it be from their nutrition or medication plans. All these plans would be tailored to the needs of patients more fluidly, so they can achieve what optimal health means for them
Because so many aspects of precision medicine research and application are still novel and changing so fast, most life sciences organizations are still working through how best to pull it all together. But it's an exciting time to be able to do some really cool things in the not-too-distant future.
Disclaimer: This interview represents the opinions and views of Chris Boone and does not necessarily represent the views, opinions, policies or positions of AbbVie.
O4 Complex Card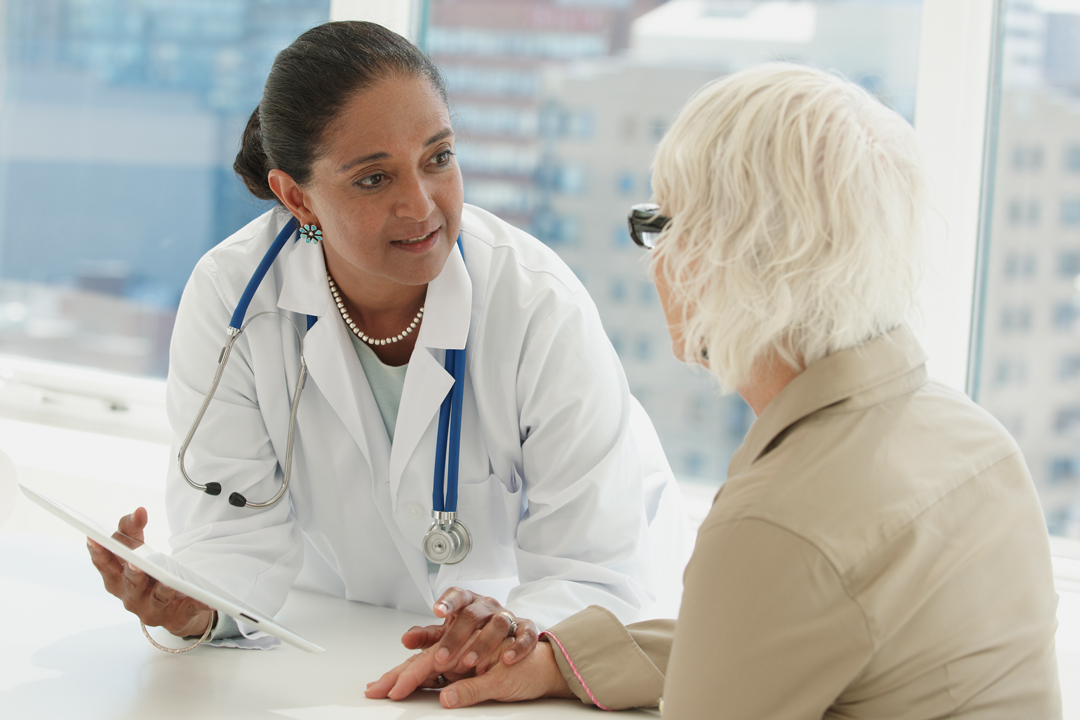 Case study: Improving SGLT2i therapy guideline adherence
Article that covers OLS and Boehringer Ingelheim collaboration to increase adherence for patients with diabetes and CVD.
O4 Complex Card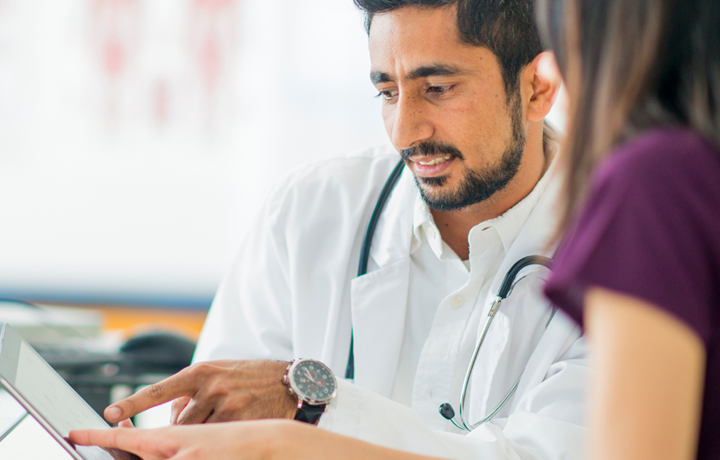 Novel data collection for a difficult-to-study condition
To build a more complete picture of the patient burden, the Optum HEOR team investigates patients' experiences with their treatment journey.
O4 Complex Card
What if providers' clinical data were research-ready?
Providers collect data about patients every day. But what should they be considering — and doing — to put their clinical data to good use?