O4 Hubs detail
O4 1 Column (Full)
O4 Text Component
Complementary solutions for a complex problem
Worries about drug affordability have existed for decades. Now, these concerns are becoming even more urgent for both plan sponsors and their members as drug manufacturers continue to set ever-higher prices for new and existing medications.
Yet, rising drug prices are only part of the affordability equation. Issues such as plan designs with member copays and deductibles also impact affordability. Likewise, societal issues such as lack of housing, transportation and social support also factor in. Finally, a host of operational factors such as patent law and regulatory compliance must also be considered.
The affordability challenge will only become more vital in the coming years as several large trends converge. These trends include demographic changes as well as new but expensive medications accounting for a greater percentage of overall spending. For example, despite accounting for only 2% of overall drug utilization, specialty medications now represent 55% of overall prescription drug spending.1
When addressing affordability, it is important to concentrate on solutions that will drive the most value back to both the payer and member. Here are 8 ways to do so.
Given this level of complexity, no single solution is adequate to address affordability. That's why Optum Rx is taking a broad approach through multiple affordability initiatives to help remove or limit cost as a barrier to medication access.
1. Limit out-of-pocket expenses for members
There is a proven link between rising member cost share and lower medication adherence.2 This is crucial for payers, as higher discontinuation rates have been shown to worsen health outcomes and drive higher overall costs.3
Accordingly, Optum Rx identified 5 acute and 10 chronic drug categories that are considered critical life-sustaining therapies. This means that even a short interruption of therapy has a significant impact on health outcomes. Drugs contained within the Optum Rx Critical Drug Affordability modules have a maximum member cost share of $35 or less per month supply. Clients can select all 15 distinct modules or just pick the ones that best align with their clinical strategies.
2. Redirect savings back to your members
Sharing manufacturer discounts on rebate-eligible medications at the point of sale is another way to reduce member out-of-pocket costs. The Optum Rx Point of Sale Discount Program is a major lever in making medications more affordable for plan members. Clients opting for this program can save members an average of $243 per eligible medication.4
3. Arm members with pricing data
As pharmacy discount cards become an increasingly common way to find potential prescription drug savings, your members need easy-to-access price comparisons tools. Optum Rx Price Edge delivers a new level of price transparency and value to members. The free-to-use tool scans cash market pricing to deliver aggregate, real-time cost comparison between on-benefit member cost share and off-benefit pricing. Price Edge also helps plan sponsors retain claim history to monitor drug utilization and for use in clinical programs. Available to members beginning January 2023, Price Edge is estimated to generate 5% savings on generics and 6% reduction in member costs.5
4. Encourage the use of preventative medications
Since we know use of preventative medicines is essential to controlling overall health care costs, Optum Rx has developed multiple ways to encourage their use.
The High Deductible Health Plan (HDHP) Preventive Medication List is maintained using expert opinions from the Optum Rx Clinical Services and Regulatory Affairs departments as well as insights from the Pharmacy & Therapeutics Committee. The list affords plan sponsors the ability to bypass the deductible members would otherwise pay for qualifying preventive medications.
One of the intents of the Affordable Care Act (ACA) is to promote the use of preventive medications as a way of controlling costs. The ACA Preventive Medication List offers 10 categories of preventive medications at a zero cost-share for members. The drugs on the lists are identified with input from expert medical and scientific bodies such as the United States Preventive Services Task Force.
5. Stop paying for high-cost, low-value drugs
High-cost drugs that offer little to no added clinical value over existing, less expensive alternatives are one of the leading drivers of rising costs for plan sponsors. The Optum Rx Vigilant Drug Program® targets and excludes these drugs resulting in substantial cost avoidance. Through the program, commercial plans reduced total spending on target products by 67.7% over 6 years.6 That translates to a collective savings of $553 million, or $4.27 per member per month, when the program is adopted in its entirety.7 Total prescriptions for target products dropped from 4.1 million to 0.8 million over 6 years.8 Currently, 91% of Optum Rx commercial clients now choose one or more modules from the Vigilant Drug Program.9
6. Prioritize polypharmacy
The percentage of people taking multiple medications is increasing as the population ages. A recent survey found that 25% of adults take 4 or more prescription medications.10 Also known as polypharmacy, people taking multiple medications require tightly focused clinical management. Optum Rx® Polypharmacy Value Management Program uses sophisticated analytics to identify members with potential medication overload. With the member's consent, pharmacists contact their provider to evaluate opportunities to stop using medications based on member response and other clinical information. This novel, shared-decision consultation model can help prevent side effects and complications and lower adverse drug event-related costs.
7. Target orphan drugs
A recent study found that 47% of new drugs in 2020-2021 were initially priced above $150,000 per year.11 One reason for this is that many of these new drugs have received orphan drug designations from the FDA. Of all new molecular entities approved by the FDA in 2021, 52% were orphan drugs.12 The Optum Rx Orphan Drug Program focuses on the complex needs of those taking orphan drugs. Through one-on-one coaching led by Optum Rx clinical pharmacists with training and expertise in orphan drugs, the program helps optimize dosing and confirm drug effectiveness. This personalized approach helps close gaps in care and eliminate drug interactions harmful to members while ensuring plan sponsors achieve optimal value for expensive orphan drug therapies.
8. Get ahead of gene therapy risk
No trend exemplifies the challenge of keeping drugs affordable more than gene therapies. Currently, there are 6 gene therapies approved by the FDA, with 4 of those approvals coming in 2022.13 Looking ahead, the FDA anticipates as many as 10–20 gene therapies to be approved annually by 2025.14 To help plan sponsors prepare for this, Optum Gene Therapy Risk Protection features an innovative risk management approach. It is designed to provide patients with appropriate access to gene therapies while helping plan sponsors manage the financial risk and volatility presented by these ultra-high-cost drugs.
Consider your options
Modifying pharmacy benefit plans can be a difficult decision for plan sponsors in uncertain economic times. Against a backdrop of increasingly expensive new therapies, plan sponsors must balance how to deliver pharmacy benefits in an affordable and accessible way.
Optum Rx has a broad spectrum of clinical programs that plan sponsors can leverage to achieve substantial savings to help offset any of the member affordability initiatives detailed above. This array of affordability initiatives from Optum Rx is designed to prevent you from having to choose between what's best for your members or your bottom line.
Talk with your Optum Rx partner to learn more about how Optum Rx affordability initiatives can be applied to meet the unique needs of your business.
O4 Complex Card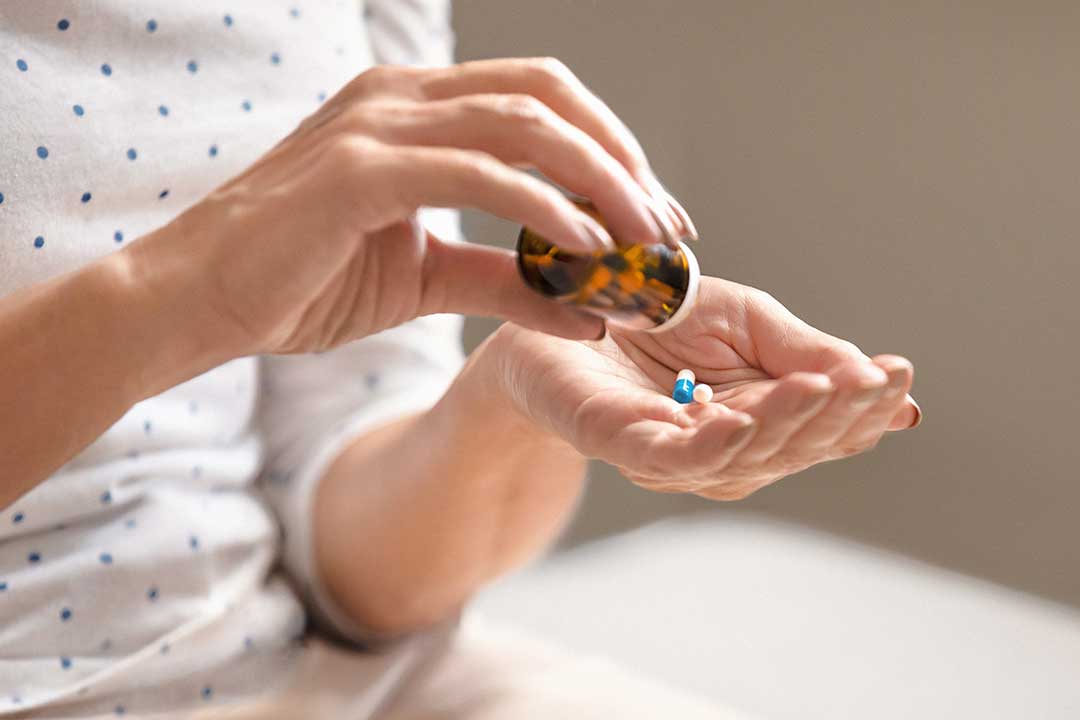 How to eliminate prescription waste
Achieve savings by targeting expensive, low-value drugs.
O4 Complex Card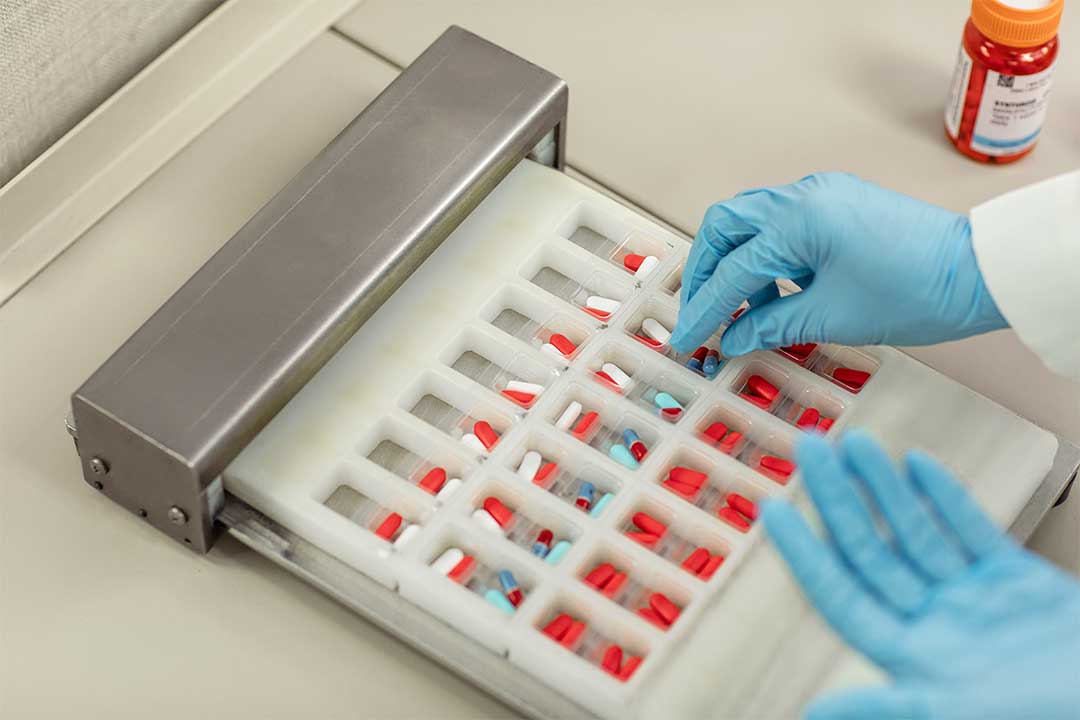 The dangers of polypharmacy
Millions of workers at risk due to overprescribed drugs