O4 Hubs detail
O4 2 Columns (1/2 - 1/2)
O4 Text Component
The pharmacy benefits world is changing faster than ever. That means we need innovative solutions that anticipate the change curve instead of just reacting. That's why Optum Rx has created a new evidence-based formulary dedicated to meeting the diverse needs of our broad client base. The Premium Value formulary highlights our continued commitment to the highest quality and lowest net cost therapies.
Savitha Vivian, Senior Vice President, Optum Rx Clinical & Formulary Services explains how the Premium Value formulary came to be and what clients and members can expect from this transformational approach to lowering net cost and supporting the best possible health outcomes.
O4 Text Component
Optum Rx senior vice president of clinical and formulary services, Savitha Vivian, is a pharmacist with more than 15 years of experience within the managed care payer industry. She is responsible for driving enterprise-wide clinical policy development and formulary strategies.
O4 1 Column (Full)
O4 Text Component
Q1. What was the motivation behind the Premium Value formulary?
A: The increasing cost of drugs is a primary concern for our clients. There are two big factors behind these rising costs. The first is the abundance of specialty drug approvals, while the second is products that add little value. These "me too" drugs are branded products that often contain the same chemical entity as an existing, often lower cost, product. Given this current market landscape, clients are looking for bold new health care solutions.
This gave us an opportunity to do something truly different and craft a "next generation" commercial formulary. So we created a formulary focused on evidence-based outcomes and the lowest net cost therapies, regardless of whether such savings are realized through lower prescription costs at the pharmacy counter, or via manufacturer rebates. The Premium Value formulary is designed to advance health care's triple aim: clinical quality, cost-effectiveness and consumer affordability.
Q2. What makes the Premium Value formulary different?
A: Many things, but one of the most noteworthy is the fact it is a closed formulary as opposed to an open formulary or exclusionary formulary.
Traditional formularies, like our Premium formulary, only restrict coverage of a select number of products. But the Premium Value formulary is designed to only cover those agents deemed to offer the greatest net value across all drug therapy conditions. All other therapies are excluded from coverage. Thus, new drugs are only added to the formulary after a thorough, independent review by our Pharmacy & Therapeutics (P&T) Committee determines that a relative net-cost advantage exists compared to existing formulary alternatives.
Another unique aspect of the Premium Value formulary is the way the tiers are designed. Traditionally, drugs have been assigned to tiers based on whether a drug is a brand, a generic or specialty medication. In contrast, the four tiers in the Premium Value formulary are based solely on lowest net drug cost — regardless of whether the drug is brand or generic. This model also provides greater transparency to members into the true costs of their medications, and why it is tiered the way it is.
Q3. What outcomes can clients switching to the Premium Value formulary expect?
A: The Premium Value formulary maximizes cost savings through either lower cost alternatives or rebates by focusing on a limited number of clinically proven therapies for any given condition. Thus, clients can expect greater net savings due to ingredient cost savings and the clinically appropriate use of brand or generic medications for all conditions. While client-specific results will vary, the Premium Value formulary currently drives 5-10% savings over the Premium formulary, with ~7% more prescriptions disrupted by exclusions vs. the Premium formulary.
Because this approach relies upon this broader use of exclusions, we want clients to understand that the vast majority of those disruptions are happening for drugs that have little unique therapeutic value as compared to other clinically appropriate alternatives on the formulary. This approach holds manufacturers accountable by rewarding those that offer quality drugs that work, at the lowest cost
Q4. What would the change to the Premium Value formulary look like to the member?
A: Actual disruption will vary depending on what formulary a client is moving from. Typically, clients may experience one-time, higher-than-normal member disruption due to broad exclusions.
Yet, we are in no way leaving members without therapy options. To the contrary, we designed the Premium Value formulary to preserve member choice, with access to safe and effective options for all clinical conditions. Moreover, if their unique medical circumstances warrant the need for an excluded drug, we provide a medical exception process. That process allows their prescriber to seek coverage by providing member-specific clinical details that will allow us to determine if the formulary alternatives are appropriate, and if not, whether the excluded product should in fact be covered for them.
We also have a proactive member notification process to help ensure that members are fully aware that they are taking an impacted drug that is going to experience a change in formulary status. In addition, we've created a digital tool called MyScript Finder™ to help members easily find cost and coverage information.
Q5. So, is Premium Value formulary right for every client?
A: It's important to note that the Premium Value formulary is a part of a larger portfolio of formularies from Optum Rx. All are based on clinical evidence and designed to help clients with their specific needs.
For example, our Select formulary is an open formulary that prioritizes therapeutic options and minimizes member disruption but may yield lower rebates from drug manufacturers. In contrast, our Premium formulary leverages select exclusions, which may limit formulary options, but yields significant rebate value for our clients. The Premium Value formulary yields our most aggressive drug cost savings – whether through lower prescription costs at the pharmacy counter or rebates.
In the end, it really depends on the priorities of a given client. If a client prioritizes lower net drug spend and is willing to accept some disruption, the Premium Value formulary is right for them.
O4 Complex Card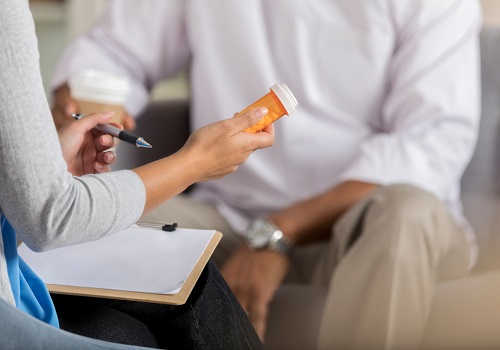 How to eliminate prescription waste
Achieve savings by targeting expensive, low-value drugs.
O4 Complex Card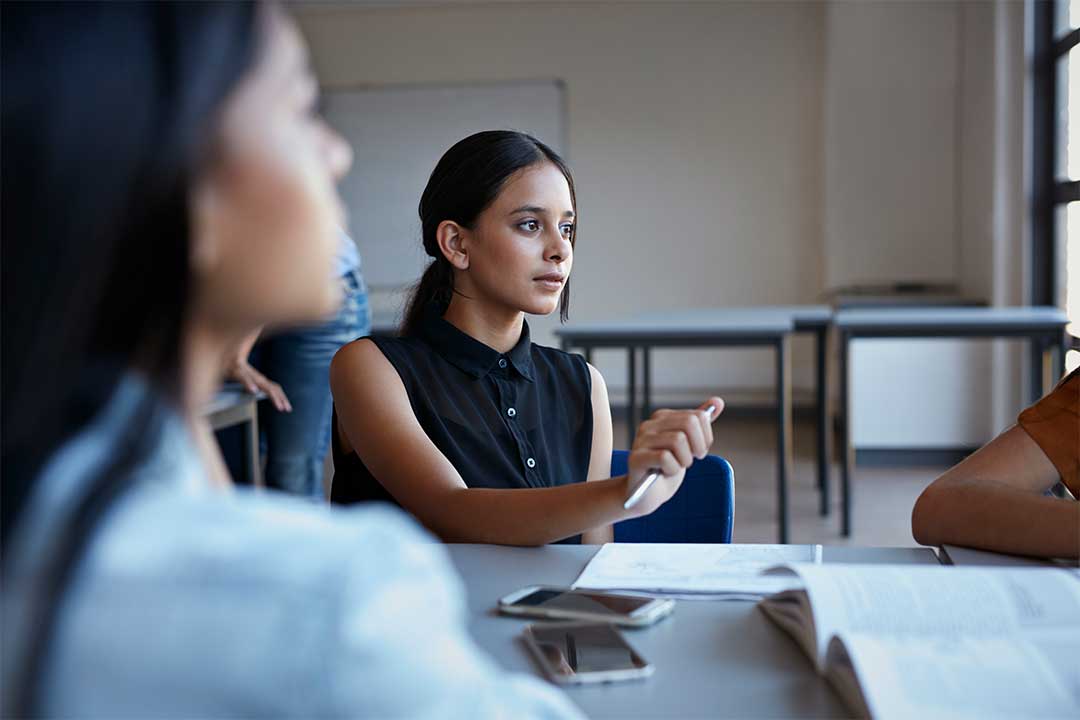 Case study: Strategic formulary changes
How a third-party administrator helped clients save $6.49 PMPM.
O4 Complex Card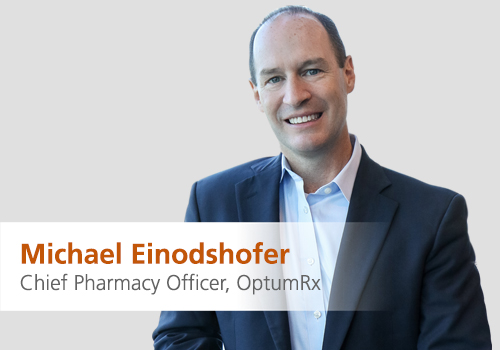 5 questions: Optum Rx chief pharmacy officer
Michael Einodshofer addresses the risks, challenges and opportunities facing the industry.