O4 Hubs detail
O4 1 Column (Full)
O4 Text Component
The key to defusing exploding specialty drug costs
See how an innovative self-service analytics solution unlocks specialty drug management in just a few clicks.
No problem can be addressed before it is better understood. With prescription drug spending totaling $359 billion in the U.S. in 2020, plan sponsors need actionable data regarding the trends contributing to that spending.1
This insight has driven the longstanding investment Optum has made in the capabilities necessary to build an unparalleled platform for data and analytics. This robust infrastructure enables Optum to accumulate and manage huge volumes of health and prescription drug data. Importantly, this data is collected across multiple formats and an ever-expanding range of sources.
The Specialty Challenge
Nowhere is the need for actionable insights more acute than for specialty medications. Despite making up approximately 2% of overall prescription volume, specialty medications now account for 53% of total annual pharmacy spending.2
Specialty medications are different from other prescription medications. In addition to their high cost, many specialty drugs and treatments require a non-oral route of administration or specialized handling. As a result, spending on specialty medicines spans benefits, with 60% of spending billed under the pharmacy benefit and 40% billed under the medical benefit.
Given this, any solution seeking to address specialty medication costs needs to provide visibility and management capabilities across both the pharmacy and medical benefits. Accordingly, we created Specialty Compass.
Launching in the first quarter 2022, this unique solution will give users an actionable and holistic view of their specialty spending. Designed as a self-serve analytics solution, Specialty Compass enables clients to easily visualize the data behind their specialty medication spend across both benefits.
O4 Text Component
Specialty Compass is an easy-to-use tool built for the generalist that can also deliver the detailed insights necessary to understand savings opportunities. It normalizes and aggregates medical and pharmacy specialty drug claims. It also leverages real-time analytics to provide clear areas of opportunity and precise calculations on available savings based on adoption of various solutions available in-market. Thus, it enables users to identify and select the exact solutions they need to implement to impact their spending.
How it works
Any holistic view of drug spending needs to include a historical view of spending. Specialty Compass provides users with a comprehensive, up to 5-year historical view of their specialty drug spend. This enables clients to understand their spending from different viewpoints.
Specialty Compass users can dive deep into demographic data, looking at how the percentage of spending attributed to utilizers of high-cost specialty medicines has progressed over time. Alternatively, they can isolate spending at the drug class level, examining how classes such as oncology and anti-inflammatory medications are impacting their overall spend. Another option is to break out spending by site of care. Studies show drugs administered in hospital settings often cost two-to-three times more than the same drug when administered elsewhere.
Users of Specialty Compass can also benchmark their spending relative to their peers. This is enabled by a proprietary scoring algorithm designed to provide client-level benchmarking.
Specialty Compass is designed to be configurable and personalized. Clients can slice their own specialty data and rapidly identify the specific opportunities they need to reduce their trend. With this more granular view of their own data, they can prioritize the unique Optum Rx solutions most impactful for their specialty drug management strategy.
When used by customers of Optum, Specialty Compass brings more capabilities than a stand-alone analytic solution. Users can model, in real-time, how implementing various pharmacy benefit solutions alone or in combination alters financial outcomes across both the medical and pharmacy benefits.
Moreover, Specialty Compass will evolve with client needs by automatically including new specialty solutions to model as they come to market. This eliminates the need for users to resubmit their data.
Lastly, once implemented, Specialty Compass provides outcomes reporting to help clients understand how the specialty solutions they've selected are performing over time.
To learn more about the ways our analytics and data capabilities can give you better insights, please talk to your Optum Rx representative.

O4 Complex Card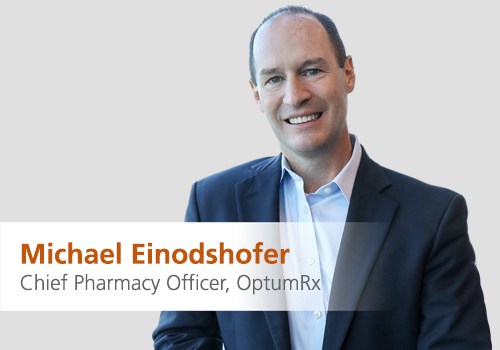 5 questions: Optum Rx chief pharmacy officer
Michael Einodshofer addresses the risks, challenges and opportunities facing the industry.
O4 Complex Card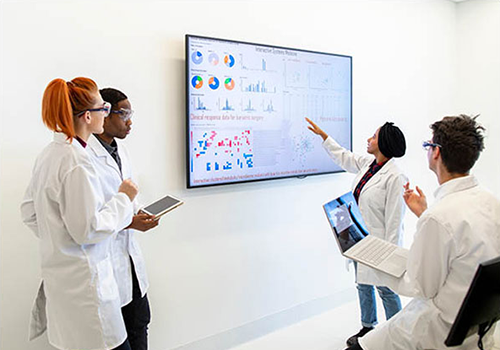 Reality check: New drugs will cost more
The trend toward complex biologic drugs continues
O4 Complex Card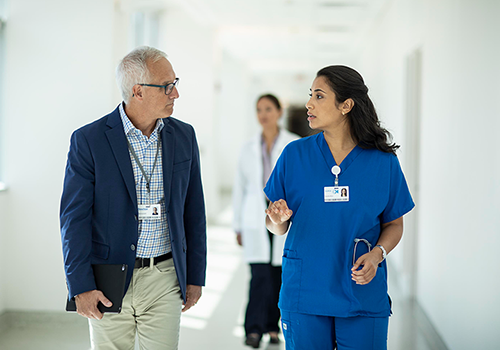 A new approach to rising specialty costs
See how contracting with medical providers can reduce drug costs
O4 1 Column (Full)
O4 Text Component
Sources
IQVIA Institute. The Use of Medicines in the U.S. Published May 27, 2021. Accessed Sept. 29, 2021.

Ibid.
O4 1 Column (Full)
O4 Text Component
STATEMENT REGARDING FINANCIAL INFLUENCE:
This article is directed solely to its intended audience about important developments affecting the pharmacy benefits business. It is not intended to promote the use of any drug mentioned in the article and neither the author nor Optum Rx has accepted any form of compensation for the preparation or distribution of this article.