O4 Hubs detail
O4 Complex Card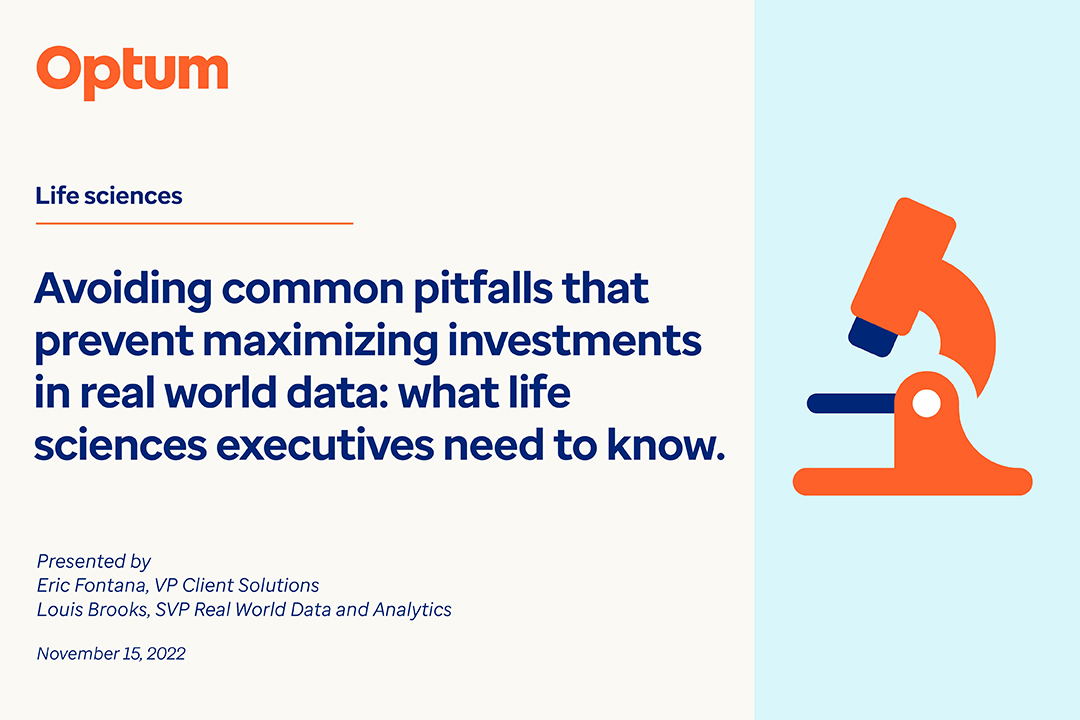 Watch: OLS Data Leaders at STAT Summit
Break down common missteps when using RWD and create practical strategies to overcome them.
O4 Complex Card
PMSA Webinar: Avoiding common RWD pitfalls
Optum experts give a snapshot of commonly encountered pitfalls when using RWD and recommendations to help avoid them in this PMSA webinar.
O4 Complex Card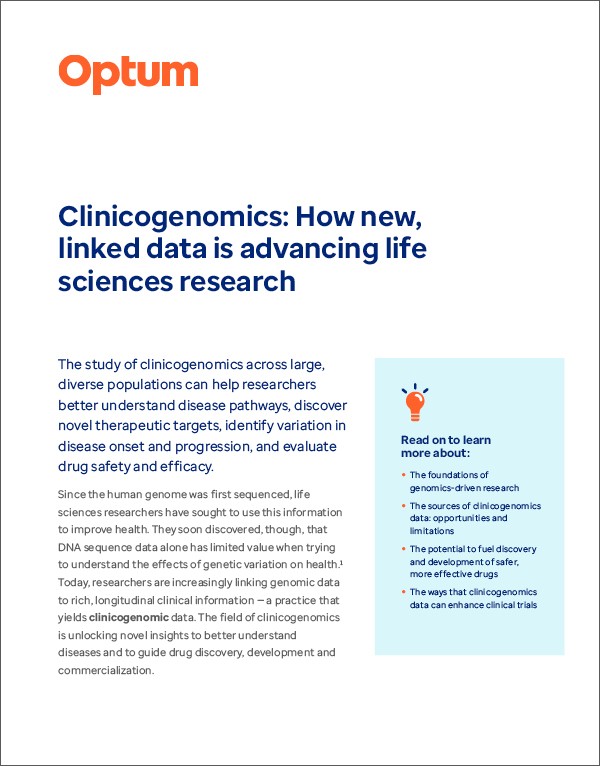 Clinicogenomics: new, linked data is advancing research
Rich, longitudinal clinicogenomics data can fuel all stages of drug development.