Horizontal Rule
Features and benefits
Text
Proven capabilities
Optum® is one of the world's leading HEOR companies. We have applied our proven expertise in: retrospective data base studies, observational research platforms, direct to patient/physician surveys, medical record abstraction, medical writing and analytics on demand.

Text
Meg Good, PhD, Vice President, HEOR
"Our HEOR capabilities and expertise span several therapeutic areas. We invite you learn more about our leaders and see examples of our work."
Text
Experienced staff
We are a highly educated and experienced team of more than 85 people with a wide array of scientific backgrounds and advanced analytics expertise. We are incredibly productive — conducting more than 150 studies and generating over 80 publications and posters annually.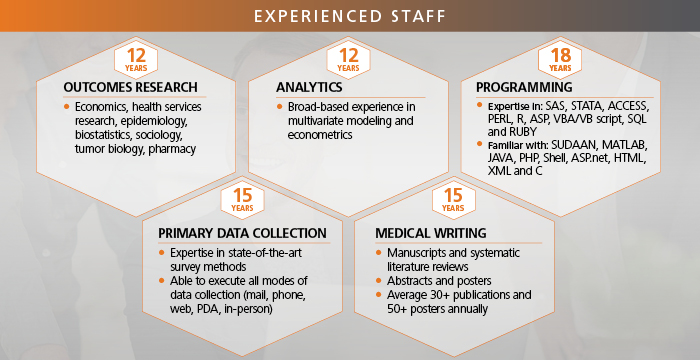 Text
The Optum difference 
We are direct recipients of our data assets versus being secondary data aggregators.
We can link data assets using deterministic versus probabilistic matching.
We are able to translate our research into meaningful change in the health care ecosystem.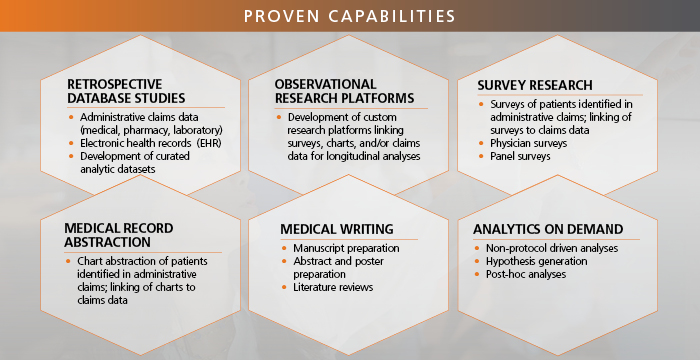 Solution Tile Component
Horizontal Rule
Areas of expertise
[Configure Slider]
Resource library