Horizontal Rule
Features and Benefits
Text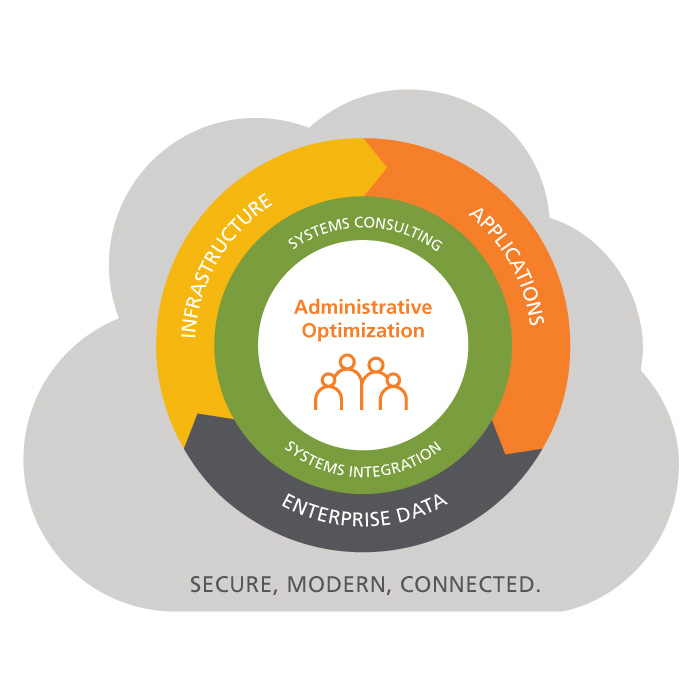 Text
Empower modern health care
Optum® IT as a Service provides the secure connective fabric to integrate the health care ecosystem for better health and business outcomes. Our "as a service" model scales up or down helping reduce capital and recurring investments on technology platforms and applications.
Text
APPLICATION TRANSFORMATION
Specific skills to develop, deploy and manage health IT applications
Text
ACTIONABLE, DATA-LEAD INSIGHTS
Integrated platform hosts and enriches enterprise data
Text
ELASTIC, SCALABLE & AGILE INFRASTRUCTURE
Secure, reliable hosting on-demand
Text
Modern IT platform evolves to business needs
We provide modular, as-a-service health care business applications designed to securely integrate with cloud infrastructure and analytic platforms. Combined with Optum® intellectual property and health IT skillsets, your end-to-end platform is optimized for growth.
Text
A health care approach to IT is essential
Our health care expertise enables us to develop and manage applications specific to your current and future business needs. We are committed to being your strategic partner — from planning to initiation — for long-term success.
Text
DEEP HEALTH IT EXPERTISE
23,000+ global IT, 700+ security and 1,000+ multidisciplinary experts
Text
30+ YEARS INTEGRATING HEALTH CARE SOLUTIONS
From revenue cycle to quality, risk and care management
Text
SCALE TO INNOVATE
About $2.9B invested annually in technology and innovation
IT as a Service Fact Sheet
[Configure Slider]
Resource Library