Horizontal Rule
Features and benefits
Text
A market leader for value 
The Managed Transplant Program (MTP) protects self-funded groups while enhancing the clinical experience for patients. We partner them with experienced transplant nurse case managers who help educate and guide them through the transplant experience.
Text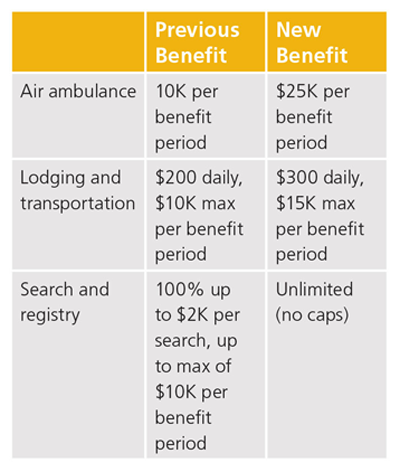 Text
New benefits, same low rates*
Effective October 1, 2017, MTP expands risk protection for employers and offers greater value for patients with enhanced coverage in a number of key areas.
*The updated benefits may not be available in every state, reach out to your Optum representative for more information.
Managed Transplant Program
Managed Transplant Program Stop Loss
Managed Transplant Program for Employers