The uncertain future of the Affordable Care Act (ACA) and persistent employee health care gaps have ignited a more deliberate approach to well-being at work among employers, according to results from the Optum® annual "Wellness in the Workplace Study."
Almost 60 percent of employers are concerned about potential changes to the ACA.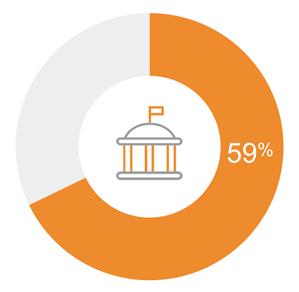 Only 24 percent believe employees take responsibility for their health and well-being.
Only 28 percent of employers believe employees know how to navigate the health care system.
Only 18 percent think employees have enough savings to pay for health care in retirement.
The study, now in its eighth year, surveyed more than 240 human resource professionals from large employers (3,000+ employees) at the close of 2016. Results indicate a change in employer perceptions and attitudes about health management programs in the workplace.
Optum researchers believe these perceptions are increasing employer focus on employee total well-being, innovative programs, incentive re-design and use of digital technology — which is driving increased investment in budget and staff to support employee health.
Overall, the study revealed five key shifts employers are making to address employee health care gaps in an unstable health care environment.
1. Broader value proposition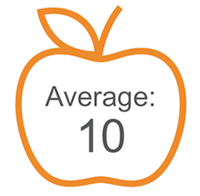 Employers are shifting to a broader value proposition for health and wellness across multiple dimensions. While the number of programs is unchanged since 2014 (10 programs), emphasis on physical health improvement is down 12 percentage points.

The same period marks increasing emphasis on social, financial and behavioral health programs, with focus on social health up 11 percentage points, financial health up 9 percentage points and behavioral/mental health up 4 percentage points.
2. Focus on emerging programs
Employers are shifting from traditional programs to emerging programs that support health ownership, health care access and navigation — and the penetration of certain programs is different than it was in 2014.
There has been significant growth in telemedicine and sleep health programs, as well as treatment decision support for musculoskeletal issues. Other notable increases include healthy pregnancy programs, on-site health specialists and financial education programs.
3. Use of digital health technology
Employers are embracing digital technology to drive health behavior change and engagement, where previous uptake of digital engagement strategies remained slow.
Since 2014, significant gains were made in a number of areas, including:
Use of online competitions increased by 12 percentage points
Use of mobile messaging increased by 13 percentage points
4. Incentives and rewards
Employers are evolving their incentive strategies, adopting a more employee-friendly design. Use of incentives is at an all-time high: 95 percent offer incentives and half plan to expand the scope of their incentive strategy next year.

5. Financial investment
Employers are recommitting to employee well-being by making investments in health and wellness program budgets and staff. In 2016, 72 percent of employers reported having a dedicated wellness staff person.

Budgets for wellness programs have increased significantly since 2014, and budget allocations for health environment, program evaluation and wellness communication also increased.
Amid uncertainty surrounding the future of health care, one thing remains clear: Employers are playing a more prominent role in helping address the health care gap. And their efforts are changing the way well-being is perceived — and achieved — in the workplace.  
The online survey was conducted in December 2016, with a statistical confidence level of 95 percent. For more information about the "8th Annual Wellness in the Workplace Study," read our white paper.