Text
White paper
Time your transition to value-based care
Text
Change is scary, but you can manage it effectively
Text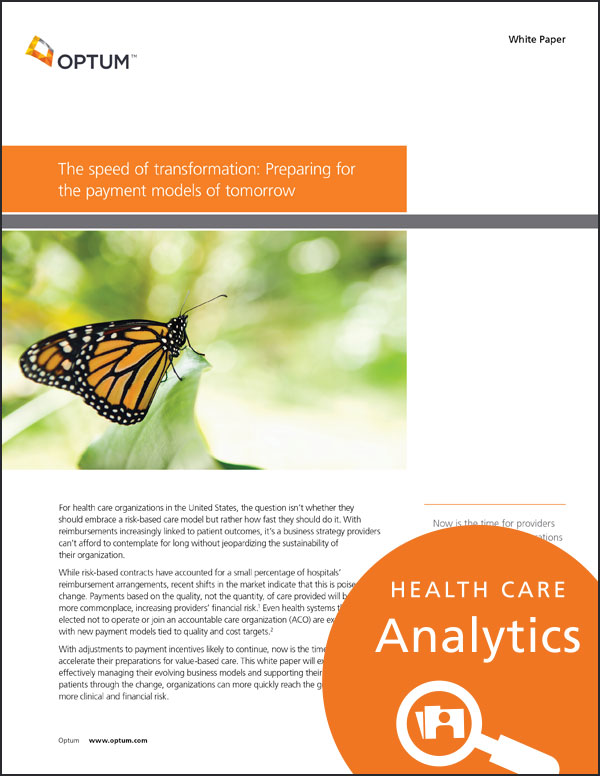 Text
Value-based care is still a small part of health care, but an industry shift away from fee-for-service is happening now. Don't panic. You can manage the change if you understand what's driving it, the challenges it brings and all the risks and rewards.

Download this white paper to discover ways to effectively manage the culture shift, as well as your relationships with doctors and patients.
Text
Smart preparation for the transition will mean the difference between success and failure. We'll help you understand:    
What is pushing this shift of risk from payers to providers?

How do I get key doctor buy-in?

What people, processes and technology do I need?