Text
INFOGRAPHIC
Four steps to value-based care
Text
To smooth out the shift, pay attention to these key areas.
Text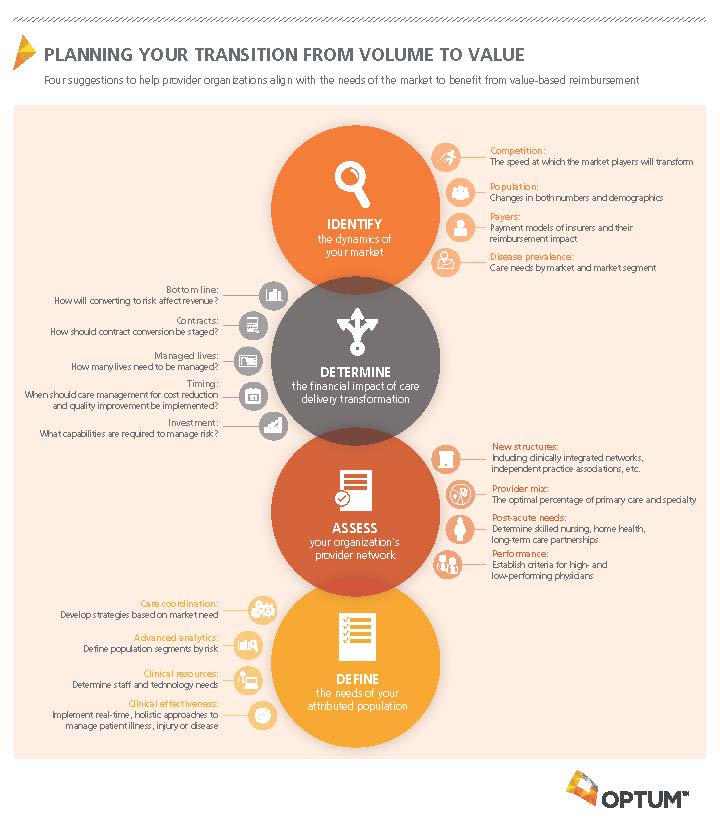 Text
Moving into a value-based reimbursement model means big changes in an organization's structure and practices. While you're altering your paradigm, you need to stay financially healthy and maintain the highest standards of care.
Check out an infographic that shows that the transition doesn't need to be traumatic – if you keep a steady eye on some key areas.

Text
You need to take a good look at:
Your market
Your finances
Your provider networkYour patient population
And you need to ask questions like:
How fast is the market changing?

How will converting to risk affect revenue?
Which segments of your population are most at risk?
Learn more — at a glance — in an infographic from Optum.