Building a new kind of MMIS
Solution expert reveals benefits of a services-based MMIS.
Remove the systems burden
Current MMIS procurements can take upwards of three years to implement, with cost overruns drastically affecting state health care budgets.*
In this video, Kay Hallawell explains how a modular, services-based approach — such as Optum Medicaid Management Services (OMMS) — can match the success of the commercial market. This can mean cost savings, reduced implementation times and ultimately, better outcomes.

Key considerations for an MMIS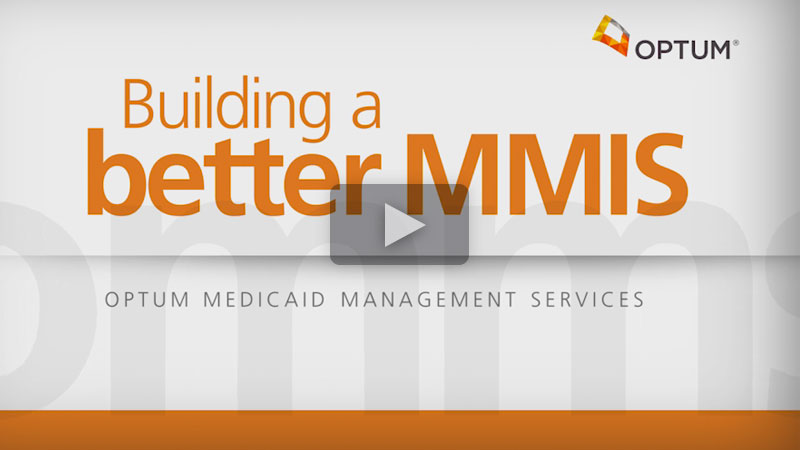 Kay Hallawell offers insights on pressing Medicaid challenges and a services-based MMIS solution that helps you enhance program delivery.
*An Optum study: Design, development and implementation of MMIS. June 2015, OPTPRJ8806 06/15
Complete the form to watch.