Meeting CMS and state requirements for provider directory data

On April 6, 2015, the Centers for Medicare and Medicaid Services (CMS) issued a call letter which put Medicare Advantage organizations on notice — an increase in the scrutiny of data quality in online provider directories will be a focal point. Placing renewed emphasis on data quality requirements, it is CMS's intention to drive to that next layer of data cleanliness and granularity — and in doing so it will help provide consumers with more of what they need to make better choices on their health care.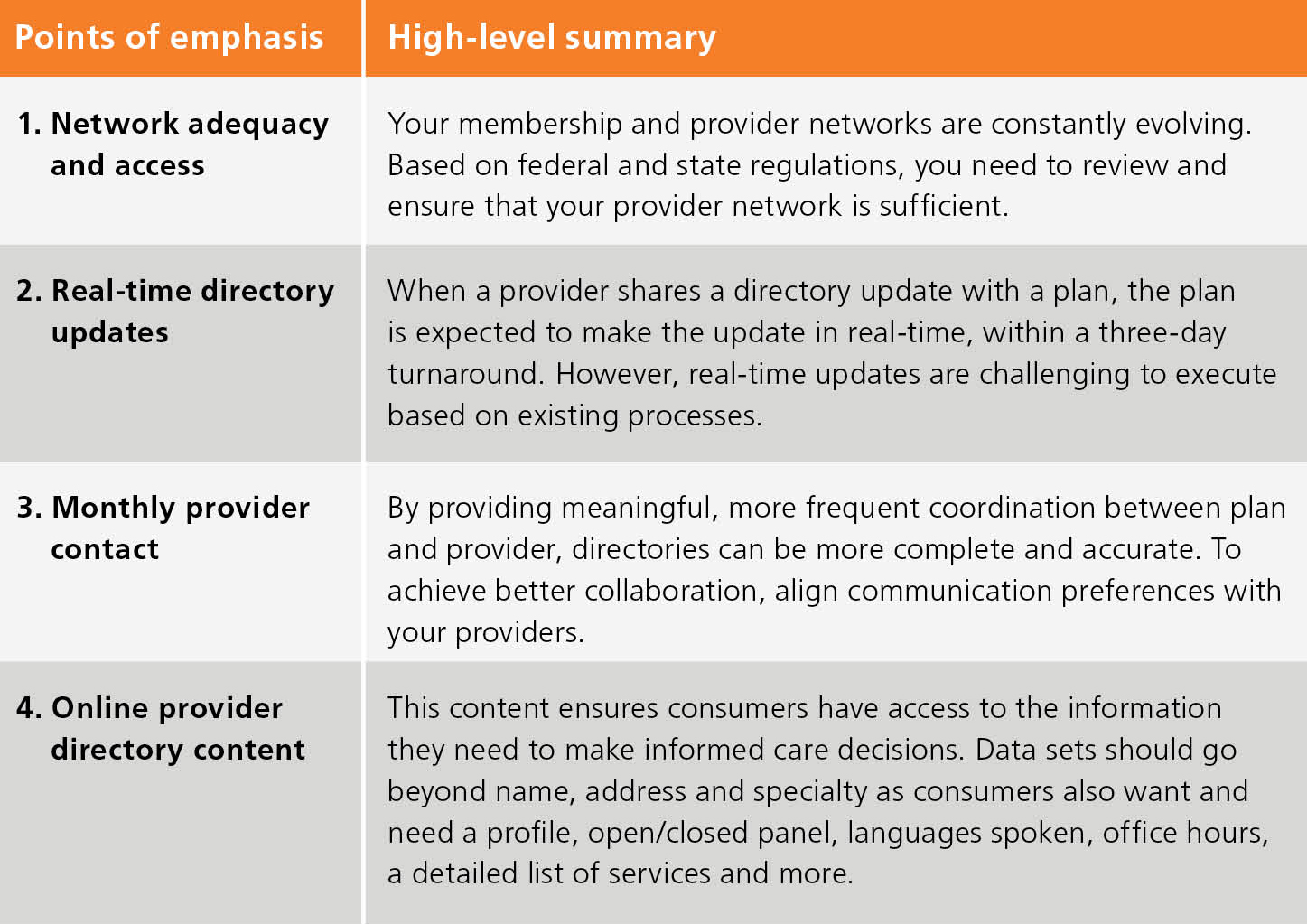 For more on how health plans will be held accountable to meet the standard of data quality, read Provider directory data management: Integrating the latest CMS and state requirements.