Text
INFOGRAPHIC
Clinical+claims data=A powerful combination
Text
Get a snapshot of the pros/cons of clinical and claims data.
Text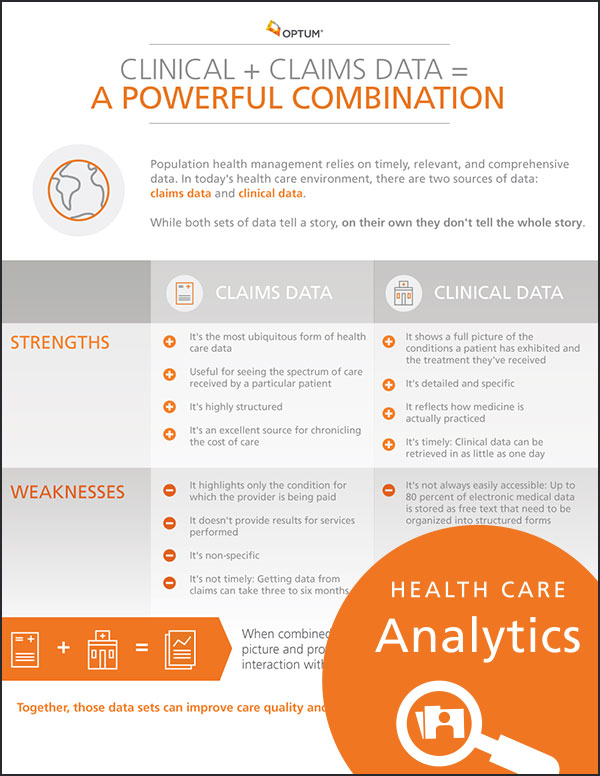 Text
Historically most patient data comes from financial and administrative findings on claims. However, using just this one resource leaves gaps in the patient profile. Combing claims and clinical data can reveal a more complete care story.
This infographic highlights the strengths and weaknesses of these two types of data to demonstrate the ways they compliment each other.