Physician EMR
Manage workflow with ease and accountability.
Optum™ Physician EMR is a web-based application that can be fully integrated with all the operational functions of the practice. Pulling charts, approving refill requests and signing lab results are now just a click away. This simplicity not only strengthens the patient physician experience, but also improves quality and reduces costs.
"Optum Physician EMR is helping us increase reimbursements in a pay-for-performance program by capturing and reporting on quality measures across our five clinics."
— Dr. Pablo Rodriguez, president and CEO of Women's Care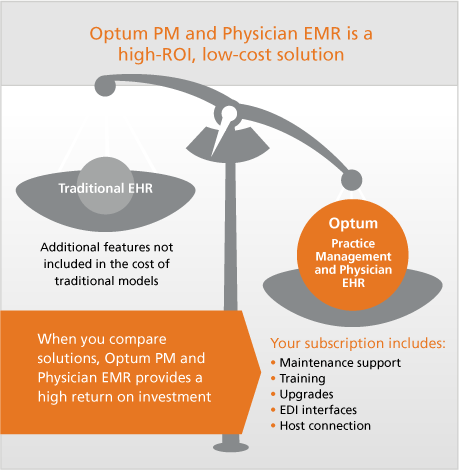 Optum Physician EMR allows your providers to introduce a new method of managing tasks that streamlines the work. It also provides them with the comfort that there is accountability to address patient issues promptly. For example, Physician EMR receives faxed lab results so that they cannot get lost, and prescription refill requests can be processed day or night.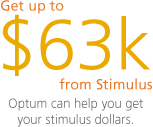 In addition, all clinical messages, from paper mail to dictated notes, are monitored, measured, and escalated if they need attention. Your clinical managers will appreciate such easy controls, plus your caregivers will be receptive to the positive change in workflow.
Features:
Processes prescription refill requests 24 hours a day.
Monitors, measures, and escalates all clinical messages.
Provides chart summaries, flow sheets, registry flags and clinical notes with the click of a mouse.
Gives caregivers the option to use as little or as much structure and decision support as they desire, with options for voice, point and click, and text.
Allows physicians to transition to an EMR without working more hours or sacrificing revenue.
Gives easy access from any web-connected device.
Benefits:
Manage payer contracts from a central location.
Streamline your appeal and recovery procedures.
Increase revenue through underpayment recovery.
Identify areas to improve fee schedule accuracy through greater transparency of what is billed and what is allowed.

Optum PM and Physician EMR is guaranteed to help physicians meet meaningful use requirements. We're willing to suspend your subscription costs until you receive your stimulus payments.
Want to enhance patient care and manage your practice more efficiently? Let's start the conversation.
Contact Us
1-866-765-6705