O4 1 Column (Full)
O4 Hubs detail
O4 1 Column (Full)
O4 Text Component
While specialty pharmacy and infusion pharmacy have always required a deep level of interaction with patients, the COVID-19 pandemic has only reinforced the vital necessity of Optum's patient services.
In our new Care 'Cast video series, Mike Zeglinski, CEO of Optum Specialty and Optum Infusion pharmacies, will interview various people via video conferencing, from patients quarantined at home, to nursing staff coordinating patient care remotely, to Optum employees adapting to the changing environment brought about by the pandemic. "In this series, I am looking to meet with people from our community and hear their stories," he says.
The series will spotlight people from across the specialty pharmacy and infusion pharmacy communities affected by the outbreak and highlight how they are responding to the challenge of the moment.
The first video in the series features the story of Ingrid, an Optum Specialty Pharmacy patient who was diagnosed with stage IV lung cancer at age 18. Nine years later, she is happy, healthy and doing well. In the video she talks with Mike virtually from her New York City apartment to catch up and chat about life during COVID-19.
O4 Video Player Component
O4 Text Component
In our second video, Mike talks with Scott, an Optum Infusion Pharmacy patient, and Jill, the Optum nurse who has been administering the infusions Scott receives in his home. They talk about the benefits of home infusion and about the relationship they have built up during the five years Scott has been receiving treatment.
O4 Video Player Component
O4 Text Component
This video series exemplifies how Optum Specialty Pharmacy and Optum Infusion Pharmacy go beyond traditional models to provide care based on the individual's specific needs and point-of-care preferences. While services such as in-home infusions and telehealth have long been a safe and dependable way to meet clinical needs, they are especially crucial during a time like this to help reduce public exposure risk for specialty pharmacy and infusion patients.
This patient-centric approach helps patients better manage their whole health, while helping manage the total cost of care.
O4 Complex Card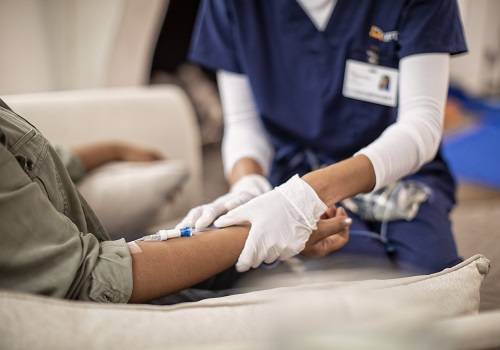 4 steps to limit infusion drug costs
Specialty drugs account for over half of all drug spending
O4 Complex Card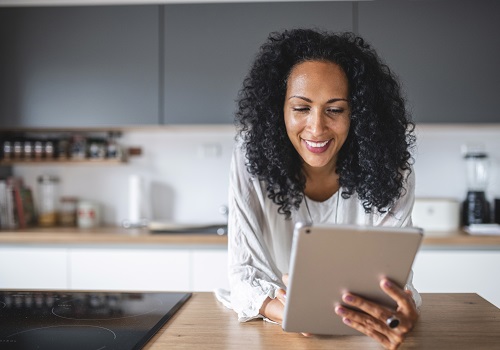 Supporting continuity of care
How to protect high-risk patients during COVID-19