O4 Hubs detail
O4 1 Column (Full)
O4 Text Component
Steps toward limiting infusion drug costs
While specialty drug spending is widely regarded as a key driver of overall pharmacy costs, perhaps less-well known is the rapidly growing role played by specialty infusion therapies.1 In this article we outline some simple steps that plan sponsors can take to protect themselves from these rapidly growing costs.
First, let's define the problem.
While specialty medicines accounted for only 2% of all prescriptions, specialty spending now accounts for almost half of all per-person medicine costs.1
In particular, infusion therapies are a key driver of recent increases in health care costs, with per capita spending on infused specialty drugs averaging 14% growth each year since 2013.2
Infusion therapies are used as an alternative to delivering medications by mouth. This might be necessary for a variety of reasons, for example, some medications cannot be given orally because the stomach acids will destroy them, and they will no longer be effective. Common infusion therapies include antibiotics, biologic drugs like Remicade® (infliximab) and Entyvio® (vedolizumab), hydration, immunoglobulin, and parenteral nutrition.3
1. Site of care matters – a lot
Infusion drugs have traditionally been used only in hospitals, but infusion therapy can also be administered in outpatient infusion therapy centers – or even in a patient's home by specially trained nurses, when deemed clinically appropriate.3
As mentioned, infusion costs are rising; but exactly where this care is delivered makes a big difference in cost. The average PMPM amount allowed for hospital outpatient infusion services rose by more than 55% in the last four years. That increase made the hospital services 139% more expensive than home infusion and 63% more expensive than infusion in a doctor's office on a PMPM basis.2
This graphic illustrates the cost differential for one typical infusion drug, Remicade® (infliximab):
O4 Text Component
Optum research demonstrates the impact of choosing the right site of care. We found that moving patients out of the hospital to other care sites—such as the home, infusion clinics, or the physician's office—can help lower medical and pharmacy costs by up to 52%.4
Our study calculated costs for five conditions that collectively accounted for over 75% of spending on infused drugs. Savings amounts include:
Multiple sclerosis: $37,000 saved over four months.
Immune deficiency treatment: $32,000 saved over six months.
Rheumatoid arthritis: $28,000 saved over five months.
Inflammatory bowel disease: $21,000 saved over five months.
Cancer chemotherapy $16,000 saved over four months.
Overall, the study concluded that administering infused specialty drugs outside of the hospital can improve care and reduce costs by $4 billion every year.
This graph shows the monthly costs used to calculate the savings for the five key disease states listed above:
O4 Text Component
2. Look beyond cost
Both office-based infusion centers and home infusion offer advantages over traditional hospital-based care in addition to lower cost:
Office-based infusion centers
Office-based infusion centers are generally more accessible geographically than hospitals. Hospitals can also have longer wait times for an appointment, and the infusion process can take longer than at a dedicated infusion center.5
While a hospital patient may have a different nurse for each infusion treatment, infusion centers tend to have a smaller, more focused staff which may mean more personalized care. Office-based patients report that they can develop deeper relationships with their infusion center staff.6
Hospitals are busy places with lots of staff and many patients, and in fact approximately 3% of people acquire an infection while receiving infusion treatment in a hospital setting.7
Especially in the age of COVID-19, hospitals are an uncomfortable fit for infusion patients who often are diagnosed with autoimmune disorders that make them more susceptible to infections.6
Home infusion is one possible solution for immunocompromised patients.
Research shows that a home setting for infusion services can help prevent infections. For example, one study showed that patients who received intravenous immunoglobulin (IVIG) treatments at home had lower rates of pneumonia and bronchitis than those treated in a hospital outpatient infusion center.8
And, while office-based infusion sites are more convenient than going to the hospital, home infusion completely eliminates the need to travel to a care site. As noted, in the COVID-19 environment, receiving infusions in the home helps ease people's fear due to the safety precautions we have in place and the fact that they don't have to go out in the public for their treatment.

In fact, many patients prefer home infusion in general, reporting higher levels of physical and mental wellbeing, as well as less disruption of family and personal responsibilities.9
3. Plan sponsors often have options
A recent survey found distinct differences in how successfully employer plans control pharmacy benefit costs, including the use of infused medications. Nearly 40% of the employers ranked as "best performers" use a strategy called Site of Care Optimization. This simply means that plans are changing their coverage seek the most cost-effective places to deliver care. For example, steering infusion care away from higher-cost locations, like hospitals, and toward lower-cost setting, such as a doctor's office or the patient's home, if practical.10
4. Consider the Optum Specialty Guidance Program
O4 Text Component
Optum Rx clients who are interested in managing their infused specialty medication costs may be interested in the new expanded Optum Specialty Redirection Program. This site-of-care optimization program is designed to reduce specialty infusion costs by moving those patients to a lower cost site of care – when clinically appropriate.
The program targets more than 175 medications across 30 indications typically covered and billed under the medical benefit. If care needs are low to moderate, a doctor could send their patient to an alternative site of care.
Since infusion services are usually covered under the medical benefit, Optum Rx will consult on medical benefit design changes that will result in various levels of Site of Care savings.
Our staff works with patients and their physicians to coordinate treatment at a lower cost alternative treatment site based on a detailed case review. The lowest cost site could be a doctor's office, infusion clinic or the patient's home. Patient and provider disruption is minimal, with a focus on maintaining quality service and excellent care outcomes.
The program offers three options that offer different levels of cost savings and patient choice, depending on the client's needs. Eligible clients include self-funded employer groups (non-UnitedHealthcare), health plans, TPAs, and collaborative employer segments with more than 6,000 covered members.
Contact your consultant or Optum Rx sales representative to learn more about the Optum Specialty Redirection Program.
O4 Complex Card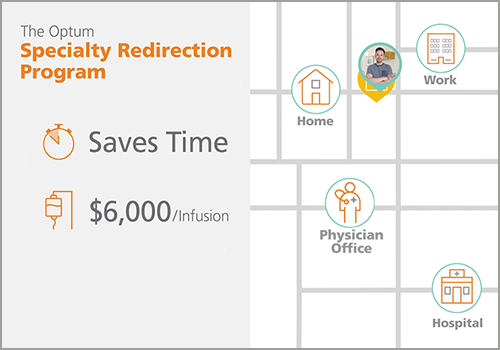 Redirecting Specialty Infusion Costs by Redirecting Site of Care
See how you can lower your plan costs by up to 52%.
O4 Complex Card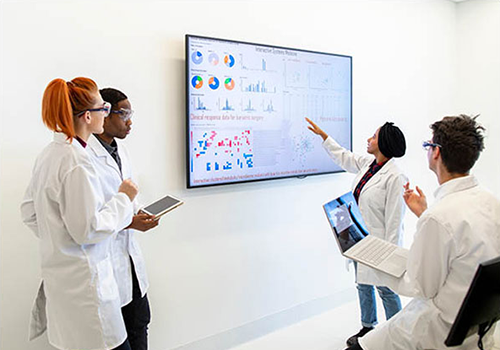 Reality check: New drugs will cost more
The trend toward complex biologic drugs continues
O4 Complex Card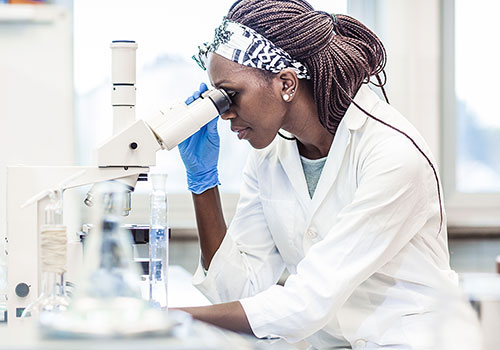 Gene therapy: Big potential, big prices
New strategies needed as revolutionary but costly therapies emerge.
O4 1 Column (Full)
O4 Text Component
Sources
IQVIA Institute for Human Data Science. Medicine Use and Spending in the U.S.: A Review of 2018 and Outlook to 2023. Published May, 2019.
Magellan Rx Management. Magellan Rx Management 2019 Medical Pharmacy Trend Report. Accessed August 31, 2020.

Avella Specialty Pharmacy. What is Infusion Therapy & What Diseases Does it Treat? Posted February 26, 2016. Accessed August 31, 2020.

UnitedHealth Group. Administering Specialty Drugs Outside Hospitals Can Improve Care and Reduce Costs by $4B Each Year. Published September, 2019. Accessed August 24, 2020.
National Infusion Center Association. Site of Care Optimization. Published May 2, 2019. Accessed August 31, 2020.
National Infusion Center Association. Infusion Therapy: Frequently Asked Questions. Accessed August 31, 2020.
Centers for Disease Control. HAI and Antibiotic Use Prevalence Survey. Updated Dec. 10, 2018.
Journal of Clinical Immunology. Impact of Site of Care on Infection Rates Among Patients with Primary Immunodeficiency Diseases Receiving Intravenous Immunoglobulin Therapy. Published Feb. 3, 2017.
Healthcare. Home Infusion: Safe, Clinically Effective, Patient Preferred, and Cost Saving. Published March, 2017.
SHRM. 15 Ways Employers Can Reduce Health Care Spending That Aren't Cost-Sharing. Published February 27, 2019.
O4 1 Column (Full)
O4 Text Component
STATEMENT REGARDING FINANCIAL INFLUENCE:
This article is directed solely to its intended audience about important developments affecting the pharmacy benefits business. It is not intended to promote the use of any drug mentioned in the article and neither the author nor Optum Rx has accepted any form of compensation for the preparation or distribution of this article.