Full Width Image Background
Full Width Image Background
Text
Improving how we prevent and survive cancer
Take a stand against cancer.
Text
COVID-19 shifted attention away from other health concerns. But it didn't change the fact that nearly 40% of men and women will be diagnosed with some form of cancer in their lifetime.1
Cancer is a disease that causes cells to grow out of control. It can then cause health issues and lead to death by spreading to tissues and organs throughout the body.
There are several national awareness dates, including breast cancer in October, pancreatic cancer in November and Cancer Screen Week in December. Each provides a chance to focus on cancer prevention and early detection to improve lives and increase longevity.
Color Block
Text
Cancer risk factors within your control
The causes of some cancers are not completely understood. You can't change your age or family history. But other lifestyle choices, like what you eat and how much you exercise, can affect your chances of getting cancer.
In fact, at least 42% of newly diagnosed cancers in the U.S. can be avoided (excluding non-melanoma skin cancer). That's about 797,000 cancer cases diagnosed in 2021.2
Text

Screening for cancer
Every day in the U.S., nearly 5,000 people get a cancer diagnosis.3
One of the best tools in the fight against cancer is routine screenings. Screenings can't prevent cancer. Yet they can find it early, when care might work best.
More than one-third of Americans missed screenings because of COVID-19.4 One million fewer mammograms (x-ray images of the breast), colon or rectum (colorectal) and cervical cancer screenings took place compared to previous years.
Faced with these challenges, health care leaders found options for in-person testing. They sent screening kits to patients' homes and utilized telehealth tools such as video chats. Our culture is rich in technology. Lessons learned might help make future screenings easier to get.
What do you need to know about tests and other preventive steps? Keep reading to learn more.
I Frame Content Component
Accordion Block v2
Generally, cancer is easier to care for when found early. Delays in screening may mean finding cancers when they are harder to care for, meaning they are larger or have progressed to other parts of the body.

Panel 1: Cancer screening
Screening takes place when a doctor or other medical professionals check for cancer.

You don't need to have symptoms of cancer.

There are many screening tests available to find certain types of cancer early and to reduce the chance of dying from that cancer.

Panel 2: What cancer screenings are available?

Breast
About 1 in 8 women, along with 1 in 833 men risk developing breast cancer in their lifetime.

Breast Cancer Screening: Exams and tests to look for signs of disease in the breast

Physical exam of the breast to feel for lumps and other symptoms o Mammogram or MRI and Mammogram
Screening guidance based on age and risk factors, such as personal or family history and genetics

99%
The 5-year survival rate for people diagnosed with breast cancer that's detected at the local stage (has not left the breast)


Colorectal (colon and rectum)
1 in 23 men and 1 in 25 women in the U.S. will develop colorectal cancer. Colorectal cancer screening: A medical test for signs of cancer in the colon and rectum


Stool-based test
Screening guidance based on age and family history

91%
The five-year survival rate for finding colorectal cancer at the local stage


Cervical
99% of cervical cancer cases are linked to infection with the sexually-transmitted disease called high-risk human papillomaviruses (HPV).

Cervical Cancer Screening: A test for cancer of the cervix, which is the lower part of the uterus

Test for HPV, a sexually-transmitted disease (STD) and/or Pap testing for cancer in the cervix
Screening guidance based on age

92%
The five-year survival rate for detecting cervical cancer at the local stage


Lung
25% of all deaths from cancer are lung cancer

Lung cancer screening: A test for cancer in your lungs

Low-dose CT (LDCT) once per year
Screening guidance based on age and risk factors, like history of smoking

63%
The five-year survival rate for finding lung cancer in the local stage (in the lung)


Skin
1 in 27 men and 1 in 40 women who are white, non-Hispanic will have the deadliest form of skin cancer, melanoma, in their lifetime.

Skin cancer screening: A checkup to look over your skin for any spots with an unusual size, shape, color or texture


Checking your skin during a physical exam and doing self-exams of your skin
There is not standard screening guidance, but you should know your own skin

Appx. 99%
The five-year survival rate for people with melanoma when found early


Prostate
About 1 in 8 men will be diagnosed with prostate cancer in their lifetime.

Prostate screening: Tests to detect cancer in the gland below the bladder in a man's body that helps make semen


A blood test and digital rectal exam
Screening guidance based on age and risk which should be discussed with your doctor

Nearly 100%
The five-year survival rate for men when prostate cancer is detected at the local stage

Get more details on screening guidelines and options.

Panel 3: Where can I get a cancer screening?
Get support finding a doctor near you

The American Cancer Society recommends talking to a doctor or health care provider about the risks and benefits of prostate cancer screening before making the decision to get screened.

Panel 4: Know what questions to ask my doctor

The information provided is for general informational purposes only and is not intended to be medical advice or a substitute for professional health care. You should consult an appropriate health care professional for your specific needs.

What cancer screening tests are recommended for someone my age?
How often should I get the screening tests?
Do I need to see any specialists to get my screening tests done, or can you order all of them for me?
Will insurance cover it? If not what will it cost?
Text
Any improvements in screenings and early detection could have a widespread impact.
Now is the time to get back in the habit of routine cancer screenings. Because staying on top of your health is one of the most important calls you can make.
Text

Play your part in cancer prevention
Text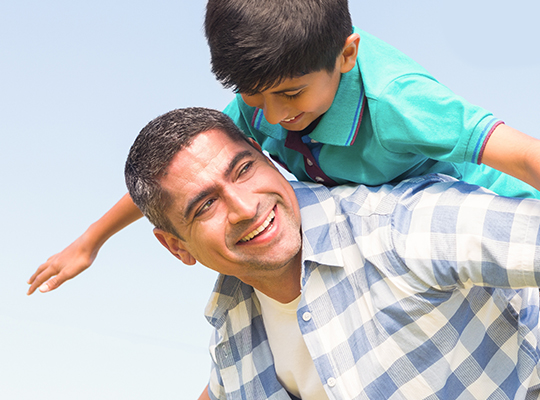 Text
Podcast
Why cancer screening matters
Hear cancer advocates discuss progress made in cancer research and screening, and how you can boost your odds of beating cancer.
Text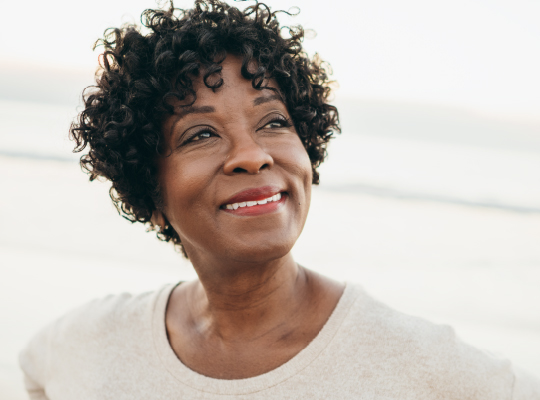 Text
Article
Simple changes to reduce your cancer risk
We all have habits and behaviors that are less than ideal for a healthy life. Here are some simple adjustments you can make to reduce your cancer risk.
Text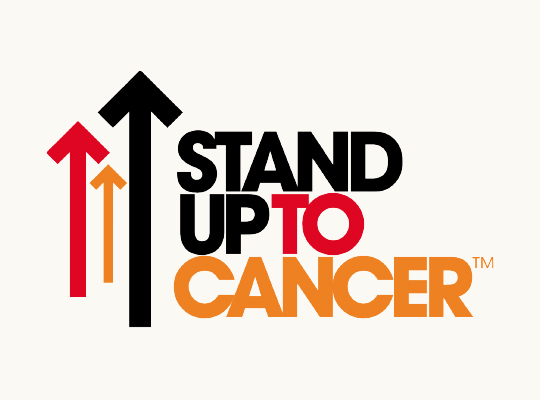 Text
Online pledge
Take a healthy stand against cancer
Cancer screening and early detection can save lives. Don't wait - see what recommended screenings are right for you.
Text
What makes you healthy?
From your job to your ZIP code, learn more about the things that have an impact on whether you're living your healthiest life.
Text
Find support for your medical care