Hot Topics: ICD-10
ICD-10 is now. Change with confidence.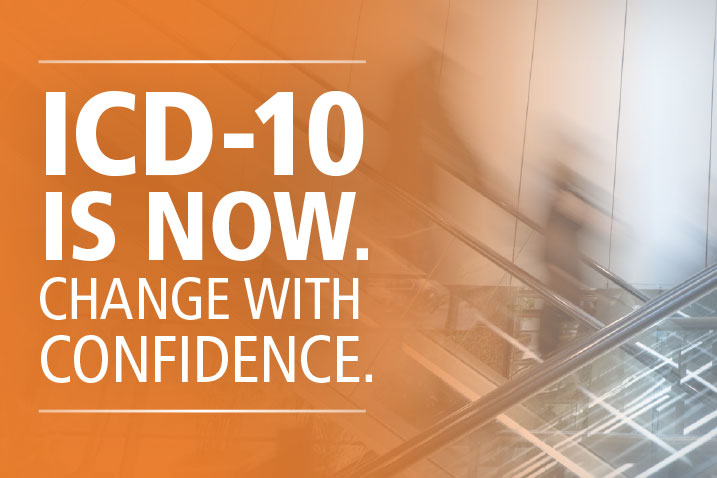 For more than 30 years, we've been an industry leader in coding content and services, helping hospitals maximize the efficiency and accuracy of coding and reimbursement processes through comprehensive, integrated solutions. Backed by a diverse team of experts and industry-leading technology, we can help you improve your organizational performance not only to meet the ICD-10 deadline, but to become a more effective organization in the long-term. The transition to ICD-10 will:
Provide better data for measuring health care service quality, safety and the efficacy of care
Allow clinical IT systems to record far more specific and rich diagnostic information
Boost efficiencies by helping to identify specific health conditions
Assess your readiness.
The coding system conversion will affect every department across the entire health care continuum. The sooner you assess your strengths and limitations regarding ICD-10 compliance, the sooner you can allocate the resources to transition smoothly to this long-awaited new code set. The timeline is tight, but Optum can help you establish your individual implementation plan and successfully transition with solutions for both the Clinical Modification (CM) and Procedure Coding System (PCS).
Learn more about our Optum key milestones in preparing for ICD-10 readiness.