SubHero Banner
Learn from the experts
Our 2019 line-up of health care industry speakers shared deep industry knowledge and expertise to inspire you to drive change.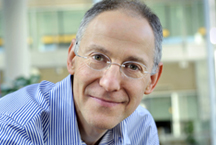 Ezekiel Emanuel, MD
Vice Provost, Global InitiativesChair
Dr. Ezekiel "Zeke" J. Emanuel is the Vice Provost for Global Initiatives, the Diane V.S. Levy and Robert M. Levy University Professor, and Chair of the Department of Medical Ethics and Health Policy at the University of Pennsylvania.
He is a leading practitioner shaping the future of healthcare, with experience at the top levels of policy. Trained as an oncologist (MD, Harvard Medical School) and a political scientist, Dr. Emanuel offers a unique perspective on the most difficult issues in medicine today.
From 2009 to 2011, Emanuel was a special advisor for health policy to the White House Office of Management and Budget. As one of the most prominent voices advising the White House about healthcare, he had a significant impact on federal  budgets and the Affordable Care Act.
Norman Wright
Chief Customer Officer
Norman Wright is responsible for improving quality, service and NPS performance across all customer interactions and channels. Previously, he led global operations across Optum, delivering solutions grounded in affordability, global scale and quality experiences. 
Before Optum, Wright was Managing Director, Client Experience, for Citigroup's Consumer Operations. He was also a partner with the consulting firm Accenture, where he led call center transformation for the financial services and retail industries. 
Wright also led customer care at Home Shopping Network, managed call center operations and technology at Fidelity Investments, GE Capital and Chase Manhattan Bank. He currently serves on the United Health Foundation Board and Charitable Giving Committee.
Wyatt Decker, MD
CEO, OptumHealth
Dr. Wyatt Decker joined Optum in 2019. In his role as chief executive officer of OptumHealth, Decker oversees care delivery and ambulatory care capabilities, as well as major platforms serving Behavioral Health, Population Health, Complex Care, and consumer offerings.
Prior to Optum, Decker served at Mayo Clinic where he pioneered the use of innovative digital technologies, including telemedicine and AI, to deliver health care expertise to affiliated care providers nationwide, as well as leading digital strategy for empowering patients.
Under his leadership, Mayo Clinic in Arizona was named the number one safest teaching hospital in the U.S., the number one hospital in Arizona by U.S. News and World Report, and achieved the highest possible CMS ratings for both patient quality and patient experience.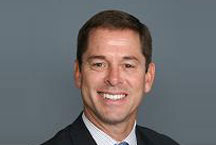 Eric Murphy
CEO, OptumInsight, Chief Growth and Commercial Officer
As chief executive officer of OptumInsight and chief growth and commercial officer of Optum, Eric is responsible for connecting clients across the health system with the company's uniquely powerful breadth of capabilities and expertise.
Eric contributes more than 30 years of experience in outsourcing, systems integration and consulting services to his roles. Eric joined Optum in 2008 and previously led the Optum Payer Solutions business, helping health plans achieve their growth, clinical management, and operations and administration goals. 
Prior to joining Optum, Eric served as president, Business Development, Global Outsourcing Services for Computer Sciences Corporation; executive vice president of Agilera; and vice president of the Financial Services Insurance business at EDS Corporation.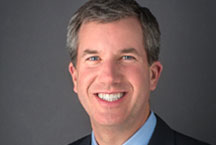 John Prince
CEO, OptumRx
John Prince is chief executive officer of OptumRx, provider of pharmacy care services. He has served as executive vice president and chief financial officer for Optum and chief operating officer of OptumHealth. He led the formation of OptumHealth Financial Services as CEO. 
Prior to joining UnitedHealth Group, Prince served as senior vice president and head of health care business development and strategy at JPMorgan Chase and was a partner in Arthur Andersen's health care strategy and operations practice.
Prince holds an undergraduate degree in economics and mathematics from Northwestern University, as well as an MBA from Northwestern's Kellogg School of Management.
Eric Fontana, The Advisory Board Company
Managing Director
Eric Fontana is a Managing Director with the Advisory Board Company. Following a near-decade in private practice as an osteopath, he joined in 2007, authoring publications on infection control, capacity management, patient quality and cost reduction.
Since 2009, Fontana has served with the Data and Analytics Group, working with large healthcare claims datasets to provide data-driven insight for clients, while also overseeing the firm's hospital inpatient and outpatient Medicare payment policy analysis.
He also directs the Revenue Cycle Advancement Center, the firm's revenue cycle-focused research program. 
Kerrie Holley, Optum Technology
Technology Fellow
Kerrie Holley joined Optum as its first technology fellow. He is focused on advancing the company in emerging technologies: artificial intelligence, machine learning, graph databases, deep learning, natural language processing, internet of things, blockchain and genomics.
Holley spent the bulk of his career as a fellow and master inventor at IBM. His last assignment was focused on scalable services and cognitive computing. He was featured on ABC News the day after Watson's historic debut on Jeopardy!
Prior to Optum, Holley was vice president and chief technology officer of analytics and automation platform at Cisco. He received his BA in mathematics from DePaul University in Chicago, followed by a Juris Doctorate and, later, an honorary Doctor of Humane Letters, both from DePaul.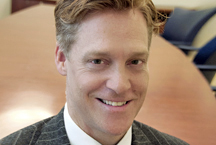 Bradford Koles
Executive Director, The Advisory Board Company
Koles leads the faculty at the annual series of Chief Executive Officer meetings. He is also the keynote speaker at the annual series of Health Care Advisory Board meetings. Koles is one of the best known and most requested speakers in the health care industry.
Koles is a health care economist involved in reform initiatives including: coverage expansion, vertical integration and physician partnership models, managed care and payer contracting, horizontal integration and system economics of scale, quality-based competition and consumerism.
Prior to serving at the Advisory Board Company, he worked as a management consultant for both the Hay Group and Ernst & Young. Koles received his Master's Degree in economics from Johns Hopkins University and a Bachelor's Degree from Kenyon College.
Jess Lewis, Optum
Vice President, Innovation Research and Development
Jess Lewis is vice president of Innovation, Research, and Development at Optum. He leads a team that identifies and drives innovations in health care administration, health management, and health care delivery.
Lewis has extensive experience in population health, leading the business strategy, product strategy, and IT strategy and architecture for the consumer-centric population health management platform and business model.
Lewis has been with the company since 1998 in numerous roles in technology, venture capital, enterprise archicture, and business strategy. Prior to joining Optum, he spent eight years with Andersen Consulting.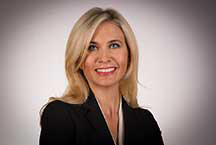 Kelly Pool, CBRE
Senior Vice President, Global Head of Total Rewards
Kelly Pool serves as senior vice president, Global Head of Total Rewards for CBRE, the world's largest commercial real estate company.
Pool is responsible for the design, implementation, and delivery of all health and retirement plans, broad based compensation programs, and executive compensation for 95,000 employees in 70 countries.  
Pool began her career as a Human Resources generalist in 2000. Her degree in Economics helped her quickly transition into Compensation and Benefits roles of increasing responsibility for The Gap, The Neiman Marcus Group, and PepsiCo Frito-Lay.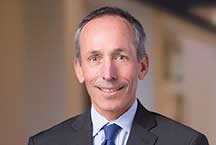 Seth Serxner, OptumHealth
Chief Health Officer
Seth Serxner, a national expert on behavior change, program design and measurement, brings the scope of his experience in academia, industry, and consulting to his role as Chief Health Officer at OptumHealth.
Serxner's versatile skill set ensures processes and outcomes that improve health for clients in all markets. His deep knowledge of behavior change, population health and measurement allow him to visualize and deliver on program innovation.
He is a published author with over 25 years' experience in health and productivity management. He holds a master's in public health and a doctorate from the University of California, where his research focused on health promotion and disease prevention in social ecology.
Lisa Smith, OptumRx
Senior Vice President, Consumer Marketing
Lisa Smith leads OptumRx consumer marketing, with responsibility for engagement campaigns, insights and analytics, and marketing operations and technology.
Prior to joining OptumRx, Smith served as Optum's Chief Consumer Experience Officer, where she engaged the organization to purposefully manage consumer relationships through member communications and consumer digital experiences. 
Smith joined Optum in 2014 as vice president of Customer Experience Strategy & Performance. 
Mike Matteo, OptumRx
Chief Client Officer
As OptumRx Chief Client Officer, Mike leads teams that are focused on delivering differentiated value and providing industry leading solutions to all clients.
These solutions leverage a total cost of care approach improving health outcomes, while driving the highest levels of client and consumer satisfaction.
In this role, Mike has responsibility for all business development, sales, client management, client services, proposal development and pricing.
Kent Rogers, OptumRx
SVP, Chief Pharma Contracting & Procurement Officer
Rogers currently serves as the Senior Vice President, Industry Relations for OptumRx with responsibility for formulary and procurement contracting for all books of business on behalf of internal and external clients of UnitedHealth Group. 
OptumRx is the pharmacy benefit management division of Optum servicing over 66 million members and processing over 1 billion pharmacy claims which represent over $80 billion in drug spend. 
OptumRx is the pharmacy benefit management division of Optum servicing over 66 million members and processing over 1 billion pharmacy claims which represent over $80 billion in drug spend.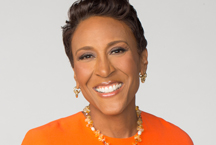 Robin Roberts
Co-Anchor, "Good Morning America"
Robin Roberts is co-anchor of ABC's "Good Morning America." Under her leadership, the broadcast has won numerous Emmy Awards for Outstanding Morning Program and the 2017 People's Choice Award for Favorite Daytime TV Hosting Team. 
Roberts has been honored with the Walter Cronkite Award for Excellence in Journalism, was inducted into the Broadcasting & Cable Hall of Fame as well as the Sports Broadcasting Hall of Fame. She was voted the "Most Trusted Person on Television" by a Reader's Digest poll in 2013. 
Roberts was diagnosed with breast cancer in June 2007, and five years later, she was diagnosed with MDS. Roberts underwent a bone marrow transplant, and her story triggered an outpouring of support from across the nation. She now advocates for people to sign up to become donors. 
Close