Care management
While dealing with specific medical issues may be unfamiliar territory for your employees, our specialists understand what they're going through. They can educate people on their specific health situation, help explain treatment options, refer employees to Centers of Excellence, and connect the dots between clinical, behavioral and pharmaceutical care.
Transplant solutions
Significant savings and statistically superior outcomes

Advances in medical technology have made transplants an alternative for more patients. Even though the procedures are done more frequently, the costs remain extremely high. Our Optum transplant Centers of Excellence deliver significant savings and statistically superior clinical outcomes.
Bariatric resource services
Cost-effective, clinically superior weight-loss surgery
Obesity is an increasingly rampant health risk in the United States, and it may be affecting your employees. If you are a self-funded employer health plan, you may want to consider carving out benefits for complex medical conditions like bariatric surgery. This will allow you to support your employees and family members in their efforts to get healthier while taking advantage of our cost-effective and clinically superior bariatric program for weight loss.
Kidney resource services
Providing comprehensive, cost-effective disease management
Chronic kidney disease (CKD) and end-stage renal disease (ESRD) are common and costly conditions that affect millions of Americans. Our comprehensive kidney solution helps you address this health concern in your workforce with excellent clinical and economic outcomes.

Congenital heart disease resource services
Congenital heart disease (CHD) is a type of birth defect that affects the structure of a baby's heart and the way it works. Some babies with CHD may require surgery in their first year of life. Optum™ CHD resource services is an excellent complement to our transplant programs, since 50 percent of pediatric heart transplant referrals have CHD, and CHD surgery is often done in lieu of transplant.
Like the transplant programs, our CHD resource services combine a specialized network of the nation's leading CHD facilities with the best contractual savings in the industry. In addition, we provide resources and services to help organizations identify complex CHD cases and educate families about the benefits of receiving care at a qualified COE.
Chiropractic care
Evidence-based treatment options for the best care at the lowest cost
When your back hurts, you just want it to stop. People suffering from musculoskeletal pain often seek extensive and costly treatment options with disappointing outcomes. The pain may be unresolved, which is bad enough. But employers also feel the pinch of high claims costs and extended periods of lost productivity. That's why Optum developed a comprehensive chiropractic care program. We focus on educating employees about their best treatment options, including conservative chiropractic care.
Oncology
Supporting the fight against cancer
Oncology solutions address the major components that impact the cost, quality and outcomes of cancer care today and in the future. Our focus is on integrating care and addressing gaps.
Our oncology services include:
Cancer resource services. This service educates and supports people so they can make informed decisions about their care and provides access to specialists, including those focused on rare and/or complex situations. Support is focused on initial care and short-term treatment decisions.
Cancer support. Our cancer support services provide support for individuals and caregivers throughout treatment, recovery and end of life. Our team of specialized oncology nurse advocates (nurses, medical directors, social workers) fills gaps in care to positively impact costs, quality and outcomes.
Infertility, maternity and neonatal programs
The path to parenthood is different for everyone. A couple may yearn for a baby, only to face the heartache of infertility. They may feel overwhelmed as they consider treatment options and where to turn for care — all while trying to control expenses. And no matter how excited a first-time mom is, she may welcome support and guidance in navigating the many decisions that arise throughout pregnancy and after her baby is born.

Employee Assistance Program
Employee assistance programs, commonly known as EAPs, are the most deeply rooted well-being programs in workplaces today.1 Nearly half of all businesses (private or public) provide EAPs to their employees, with more companies adding them to their benefits package every year.2 Why? An EAP is a small investment with a strong return, resulting in more engaged, resilient, and productive employees.
NowClinic virtual visits
Access to health care, delivered when you need it and how you need it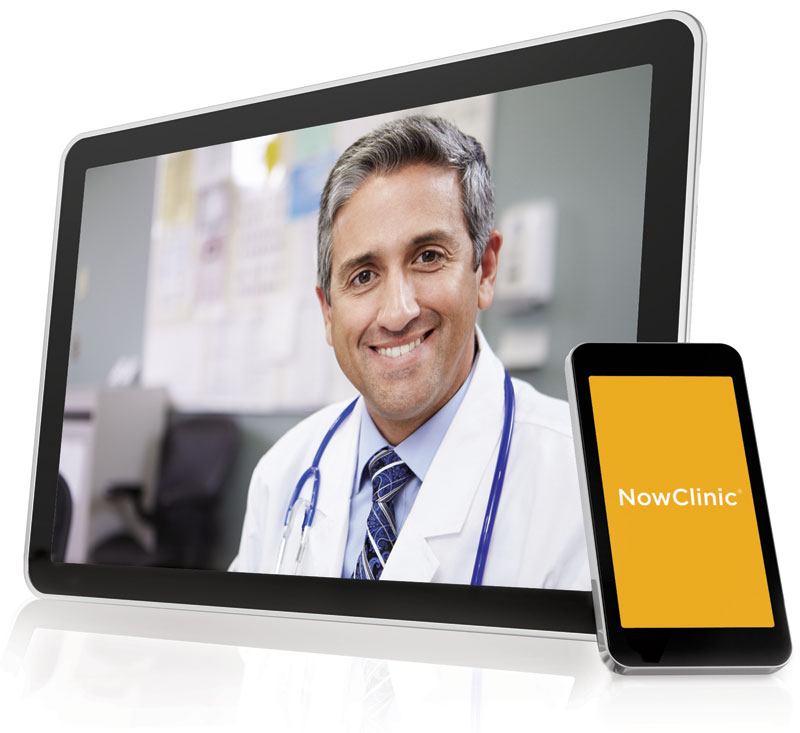 We all want our employees to be healthy. Yet it can be difficult to make informed, cost-conscious decisions about where to receive care. The result may be employees missing work and spending hours sitting in waiting rooms, for help with relatively simple health issues such as asthma, allergies, ear, eye or sinus infections. With NowClinic®, your employees can talk with a health care provider whenever, and however, it's convenient for them.
Spine and joint solutions
Managing the high cost of treating musculoskeletal conditions
Our spine and joint solution helps large, self-insured employers manage the rapidly rising costs of spinal operations and knee and hip replacements through a carved-out benefit covering these high-cost procedures. What's more, we help your employees and family members return to health — and return to work.
Complementary and alternative medicine network
Affordable access to trusted providers
Complementary and alternative medicine (CAM) services are an increasingly popular treatment option in the United States. According to the Centers for Disease Control & Prevention, one-third of U.S. adults have used CAM therapies such as acupuncture, massage and naturopathy to treat conditions ranging from back pain to migraines. Access to these services is an important — and valued — part of your benefits package.
Physical, occupational and speech therapy
Optimizing the rehabilitative therapy experience
When it comes to your employees, it's important to identify quality physical, occupational and speech therapy providers who deliver consistent results at reasonable costs. Optum helps your employees make the most of their therapeutic experience through a credentialed network of therapists providing high-quality, cost-effective treatment informed by current clinical evidence.