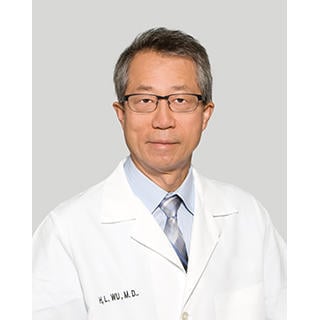 Huey-Yuan Wu, MD
Huey-Yuan Wu, MD
Please contact clinic directly to confirm appointment availability
Board certifications
American Board of Internal Medicine
,
Internal Medicine
Overview
Biography
Huey-Yuan Wu, MD, MPH, is board certified in internal medicine. Dr. Wu earned his medical degree from the National Taiwan University College of Medicine. Following medical school, he earned his Master's in Public Health (MPH) from Harvard School of Public Health, and then spent one year as a research associate at Harvard Medical School. Dr. Wu completed his internship and residency at Lincoln Hospital in New York, and his fellowship in pulmonary medicine at the New York Medical College. Dr. Wu is friendly and polite to his patients in a quiet, professional manner. He urges them to improve their health through a proper diet and physical activities that they enjoy. In his spare time, Dr. Wu enjoys hiking, jogging, and other fast-paced sports. In addition to English, Dr. Wu speaks fluent Mandarin.
Qualifications
Residency
Lincoln Medical & Mental Health Center
1987
Fellowship
New York Medical College
1989
More information
Languages
I speak
English and
Mandarin.