Text
What makes Optum the right comprehensive payment integrity partner?
Insights from Rob Mayer, Vice President, Product Strategy, Payment Integrity, Optum
There are many talented payment integrity vendors. There are also many niche vendors that provide consultative, software-based or service-based solutions focusing on specific aspects of payment integrity. However, Optum is the only company that partners with health plans to provide a full spectrum of advisory consulting, software and services. Our custom approach offers reactive post-payment to proactive pre-payment services for health plans. We can look end-to-end at your entire payment integrity program.
Text
Why is it valuable to choose a partner that provides all three — consulting, software and service-based support?
The full-spectrum approach provides the inside-out perspective needed to understand your current state. What percent of medical expense are you saving in payment integrity? You can and should know. What more could you yield through a comprehensive plan? We guide you through every step to create a comprehensive strategy.
Text
We have vendors and internal resources dedicated to payment integrity. Is it worth adding more?
Many health plans feel confident that they are covered in their efforts, until they stop to consider whether those efforts are coordinated and aligned. That's where the traditional model fails in virtually all cases. Without one internal or external team responsible for complete oversight of all payment integrity activities, you cannot get to that additional 2-4% medical expense savings. You leave millions — perhaps $10 million, even $100 million — on the table.1
Optum provides that coordinated effort. We have the people, technology, data and experience to identify and operationalize the tactics that will maximize the funds uncovered.
It's also important to note that the data we use is yours. The opportunity findings are yours. When we uncover hidden funds, you get all the details. This enables you to implement changes or processes to avoid or recover more on your own. We then continue to work with you to reveal new opportunities.
What's more, we don't stop at detection. We also provide ideation. Once you have your algorithms employed, you will see savings start to level off as your systems are more honed. That's when we help you reinvent your avoidance opportunities with new strategies to detect issues. Our payment integrity experts maintain a robust pipeline of net new ideas for you to explore and implement.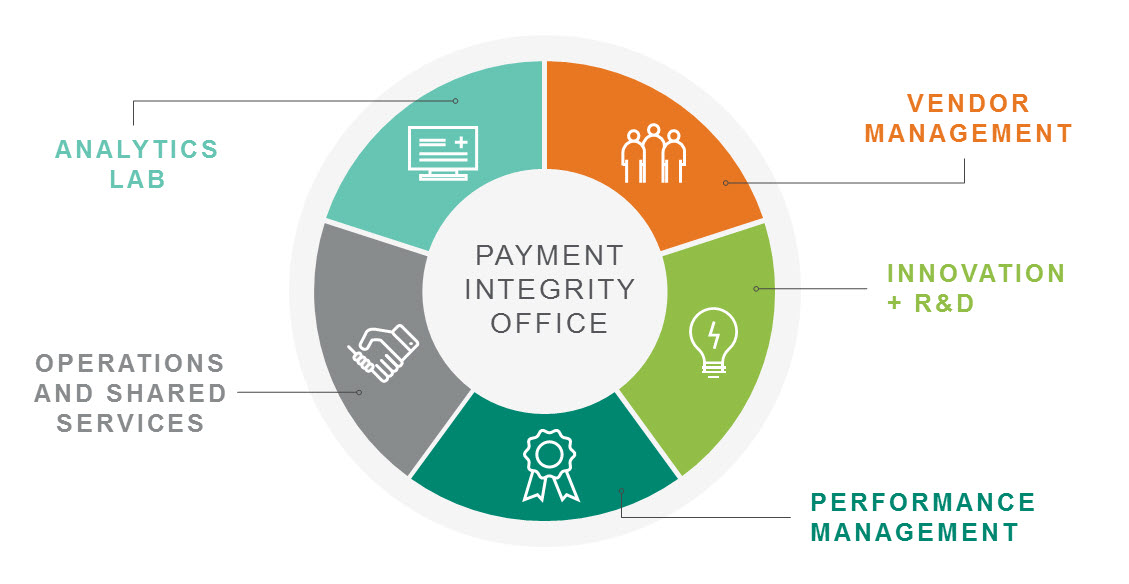 Horizontal Rule
in case you missed it
Horizontal Rule
RELATED RESOURCES
Text
Would we continue to use our current payment integrity vendors?
Yes, a comprehensive strategy could include your current vendors. However, partnering with your payment integrity office, together we can review all responsibilities to ensure that your vendor efforts are aligned with one another.
Text
How can you be so confident of your success?
Our predictive models have become very sophisticated over the past decade. We have gained best-practice insights from our work with individual states and national payers. That makes our assessments highly actionable, not academic. And where others identify niche savings opportunities, they may not be asking the right questions to really understand your current model — and all the funds that could be prevented or avoided.
Right now, you likely have different internal departments managing individual vendor contracts. How can you be sure they aren't duplicating efforts? Do all have service level agreements? Are all reporting in a way that is relevant, providing a complete picture of your activities?
Our experience makes it possible for us to create a value-based partnership where we take responsibility for your complete payment integrity.
I invite you to learn more about how comprehensive payment integrity from Optum can yield significant results to fund your strategic objectives.
Text
1 For a 4,000,000 member health plan on the East Coast, our assessment process found an annual medical expense savings opportunity over $130M.
Text
Rob Mayer, Vice President of Product Strategy,
Payment Integrity, Optum
Rob Mayer joined Optum as Vice President of Product Strategy in our Payment Integrity business in mid-2016. In his current role, he leads consulting engagements with health plan clients across the Nation helping adapt and shape Optum's various product lines to help health plans solve complex business issues. Prior to re-joining Optum, Rob spent the past three and a half years working for a large non-profit health plan based in New York City. In that role, Rob reported to the CEO and focused on leading and executing on the health plan's corporate strategy. Previously, Rob worked for Optum for 12 years, leading various payment integrity units and consulting with health plan and provider clients across the country.