Text


The typical clinical trial must double the enrollment period to reach the recruitment target
Text

40 percent of sites in any multi-center study will under-enroll
Text


10 percent of sites in any multi-center study will fail to enroll a single patient
Text

Sites with low enrollment are very costly and performance is hard to predict
Text
Match your protocol with precision
Leverage the Optum® Electronic Health Record Database for unprecedented depth of data to ensure accuracy in feasibility analysis.
Text
Better patient identification and recruitment
The Optum Digital Research Network will enable you to communicate directly to both providers and patients about clinical trial opportunities. This is especially valuable for those patients who have no options.
Text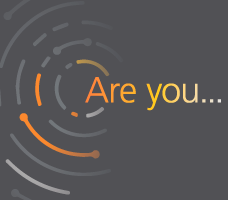 Text
...currently looking for patients with a rare disease or those who have a disease with no approved treatments?
...interested in understanding the exact numbers of patients in need at the physician level?
...looking for a partner to communicate your clinical trial criteria directly to patients and HCPs?
Text
A new paradigm for conducting clinical trials
Pharmaceutical companies can spend years, and considerable expense, finding patients for clinical trials. Apellis Pharmaceuticals was interested in pursuing a different approach. 
The company turned to Optum to help identify participants for a clinical trial. The trial therapy aims to target and provide care to patients with a severe vision related disease that has no active treatments. Leveraging the data and technology-enabled capabilities of the Optum Digital Research Network (DRN) was a game changer.
In this video, leaders from Optum and Apellis share how the Optum DRN shortened the identification and recruitment processes of clinical trial patients. 
Video Component
Optum Digital Research Network: A Case Study with Apellis Pharmaceuticals
Todd Johnson: 
Apellis is a very unique company. They're a fast moving biotech that's focused on very rare diseases.
Apellis first approached Optum to leverage the capabilities we were building within the Digital Research Network to help them to find patients with a disease called geographic atrophy.
Cedric Francois:      
Our most important discovery quite frankly, was in macular degeneration. Geographic atrophy you should think of as the Alzheimer's of the eye. I mean, everything there had failed. It is a terrible disease for which there is no therapy.                                
Todd Johnson:        
This is a disease that causes patients in their fifties and sixties to go blind. Apellis had run a phase two study, where they experienced some real difficulties in enrollment.
Cedric Francois:      
We have this incredible commitment to getting new therapies to patients as quickly as possible. But we have to go through all of the right steps in order to do that in a safe way and in a way where we actually establish efficacy for these patients.
That takes a long time and shrinking that period is something that makes an enormous difference for the patients, ultimately. So we came to Optum really with the objective of identifying patients in the wide world that normally we wouldn't have access to.
Todd Johnson:        
The Digital Research Network is a new paradigm for running clinical trials in a far more automated and technology enabled manner.
Cedric Francois:      
You take a group that gets the real drug. You take a group that gets placebo. Nobody knows who gets what. You find these patients, and that's the trick here because finding those patients and bringing them into the study can sometimes take years. The much more logical approach is to say, "Well, how about we go and find patients first, and when have the patients and we know that these patients want to engage into your clinical trial, then let's find a way to bring the physician in the middle." And that was where Optum provided a really unique opportunity for us.
Todd Johnson:        
We've been working with Apellis to help to find patients within our network who have a confirmed diagnosis of geographic atrophy, and then help to make those patients and their health care providers aware that there is a trial underway that may be able to reduce the progression of their blindness, and for some patients, avoid it entirely.
Cedric Francois:      
The next real revelation was when we went through the database and actually looked at patients that could be part of our clinical trial based on an initial screen.
Todd Johnson:        
We thought we'd be able to find somewhere in the range of fourteen to fifteen thousand patients with this rare condition.
Cedric Francois:      
Patients that we would not in a million years have found on our own. For the first time we felt that there was a path that could help us accomplish our goals.
Todd Johnson:        
The Optum Digital Research Network harnesses the power of the technology and the data that we already have available to us at Optum.
Cedric Francois:      
Many entities try to do the same thing. What is unique to Optum, I think, is kind of the sheer magnitude of the database that you have access to, and the willingness to make that contact to the patient. And as far as I'm concerned, that is a winning strategy. That triangulation between Optum, the patient and the pharma company; I mean, the sky is the limit.
It's a win-win for the pharma company that uses it, it's a win for the payors ultimately and it's a real win for the patients who get faster access to better therapies.
Optum's DRN is going to be game changer due to the unique ability to pull a single source of truth from design through to submission.

– Former VP of global strategic drug development
Text
* Source info: Loughlin AM, Qiao Q, Nunes AP, Ezzy SM, Yochum L, Clifford CR, Gately RV, Dore DD, Seeger JD. Effectiveness and Tolerability of Therapy With Once-Weekly Exenatide Versus Basal Insulin Among Injectable-Naive Patients With Type 2 Diabetes in a Real-World Setting in the United States. Diabetes Spectrum. 2018 May;31(2):129-137. doi: 10.2337/ds16-0081. PubMed PMID: 29773932; PubMed Central PMCID: PMC5951230.