Text


The typical clinical trial must double the enrollment period to reach the recruitment target
Text

40 percent of sites in any multi-center study will under-enroll
Text


10 percent of sites in any multi-center study will fail to enroll a single patient
Text

Sites with low enrollment are very costly and performance is hard to predict
Text
Match your protocol with precision
Leverage the Optum® Electronic Health Record Database for unprecedented depth of data to ensure accuracy in feasibility analysis.
Text
Better patient identification and recruitment
The Optum Digital Research Network will enable you to communicate directly to both providers and patients about clinical trial opportunities. This is especially valuable for those patients who have no options.
Text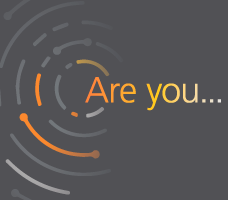 Text
...currently looking for patients with a rare disease or those who have a disease with no approved treatments?
...interested in understanding the exact numbers of patients in need at the physician level?
...looking for a partner to communicate your clinical trial criteria directly to patients and HCPs?
Text
EHR studies fuel clinical trial innovation
Clinical trial information is a valuable resource, and using EHR for prospective evaluation can help extend it to real-world patient subpopulations. Optum demonstrated this in a recent study.
Elderly patients and those with renal impairment (RI) with type 2 diabetes mellitus are typically not well represented in clinical trials. 
The Optum study examined the extent to which the benefit of Exenatide once weekly (EQW) observed in randomized trials translates to these patient groups in a real-world setting.
The study population was drawn from the Optum Electronic Health Records (EHR) database.*
This database integrates records from medical groups and hospitals in the United States to form a broad, de-identified, patient-level database of health care encounters in ordinary clinical practice (>25,000 physicians and 25 million patients). 
The study showed that, in a real-world setting, regardless of age or renal function, the benefits of EQW relative to basal insulin treatment are improved glycemic control and increased weight loss. 
Thus, the findings in the clinical trial program extended to these underrepresented subpopulations.
Optum's DRN is going to be game changer due to the unique ability to pull a single source of truth from design through to submission.

– Former VP of global strategic drug development
Text
* Source info: Loughlin AM, Qiao Q, Nunes AP, Ezzy SM, Yochum L, Clifford CR, Gately RV, Dore DD, Seeger JD. Effectiveness and Tolerability of Therapy With Once-Weekly Exenatide Versus Basal Insulin Among Injectable-Naive Patients With Type 2 Diabetes in a Real-World Setting in the United States. Diabetes Spectrum. 2018 May;31(2):129-137. doi: 10.2337/ds16-0081. PubMed PMID: 29773932; PubMed Central PMCID: PMC5951230.