Full Width Image Background
Full Width Image Background
Text
Optum Virtual Care connects
your employees with comprehensive
primary and urgent care, when and
where they need it most — virtually
or in person.
Text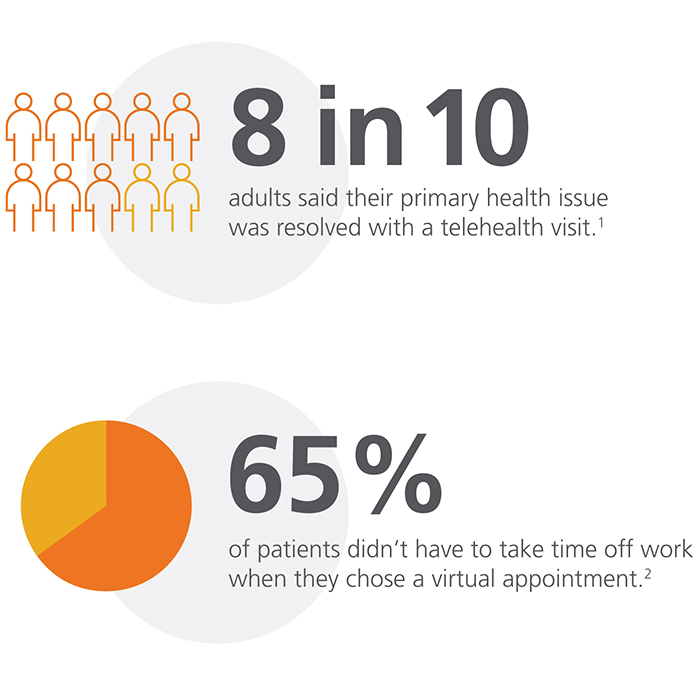 Text
Deliver the right care at the right time
Text
Better manage their health
Text
Get convenient access to quality providers
Text
Reduce time away from work
Text
A virtual-first medical practice
With an innovative medical group and an intuitive virtual health platform, Optum Virtual Care operates 24/7 in all 50 states and offers multilingual support.
Video Component
Video: Optum Virtual Care for Urgent & Primary Care | Optum
[Text On Screen – OPTUM®]
[Text On Screen – Paid actors portrayals.]

Your employees shouldn't have to slow down to stay healthy or keep their families healthy. Introducing Optum Virtual Care, a healthcare experience that moves with them, supporting their urgent and primary care needs wherever they are. So whether at home, on the road, or at work, they're always connected to convenient quality care, available on their schedule. Like virtual visits for access to care when they need answers and peace of mind.

It looks like impetigo. I'll put a prescription in for an antibiotic cream and it should clear up within a few days.

Virtual care that can seamlessly connect them to in-person care.

It looks like you're due for a screening mammogram. I'll connect you with a care coordinator to help you get that scheduled.

Or help them get a prescription when medically necessary.

I'll send a prescription order for your migraine medication to a nearby pharmacy.

Optum Virtual Care also keeps your employees connected to their primary care needs, so they never miss a beat. The care team is available 24/7 via chat, phone or video and Optum Virtual Care can coordinate referrals to in-person care when needed.

I can help you set up that mammogram appointment. There's a clinic right by where you work if you'd like to try there.

Oh, great. Thank you.

It's that simple. Optum Virtual Care, keeping your employees connected to the care they need when they need it, no matter where they're headed.

[Text On Screen – Hypothetical example is for illustrative purposes only. All events, persons and results described herein are entirely fictitious and amounts will vary depending on unique circumstances. Any resemblance to real events or persons, living or dead, is purely coincidental. Because we are continuously improving our products and services, Optum reserves the right to change specifications without prior notice. Optum is a registered trademark of Optum, Inc. in the U.S. and other jurisdictions. All other trademarks are the property of their respective owners. © 2021 Optum, Inc. All rights reserved.]

[Text On Screen – OPTUM®]
Text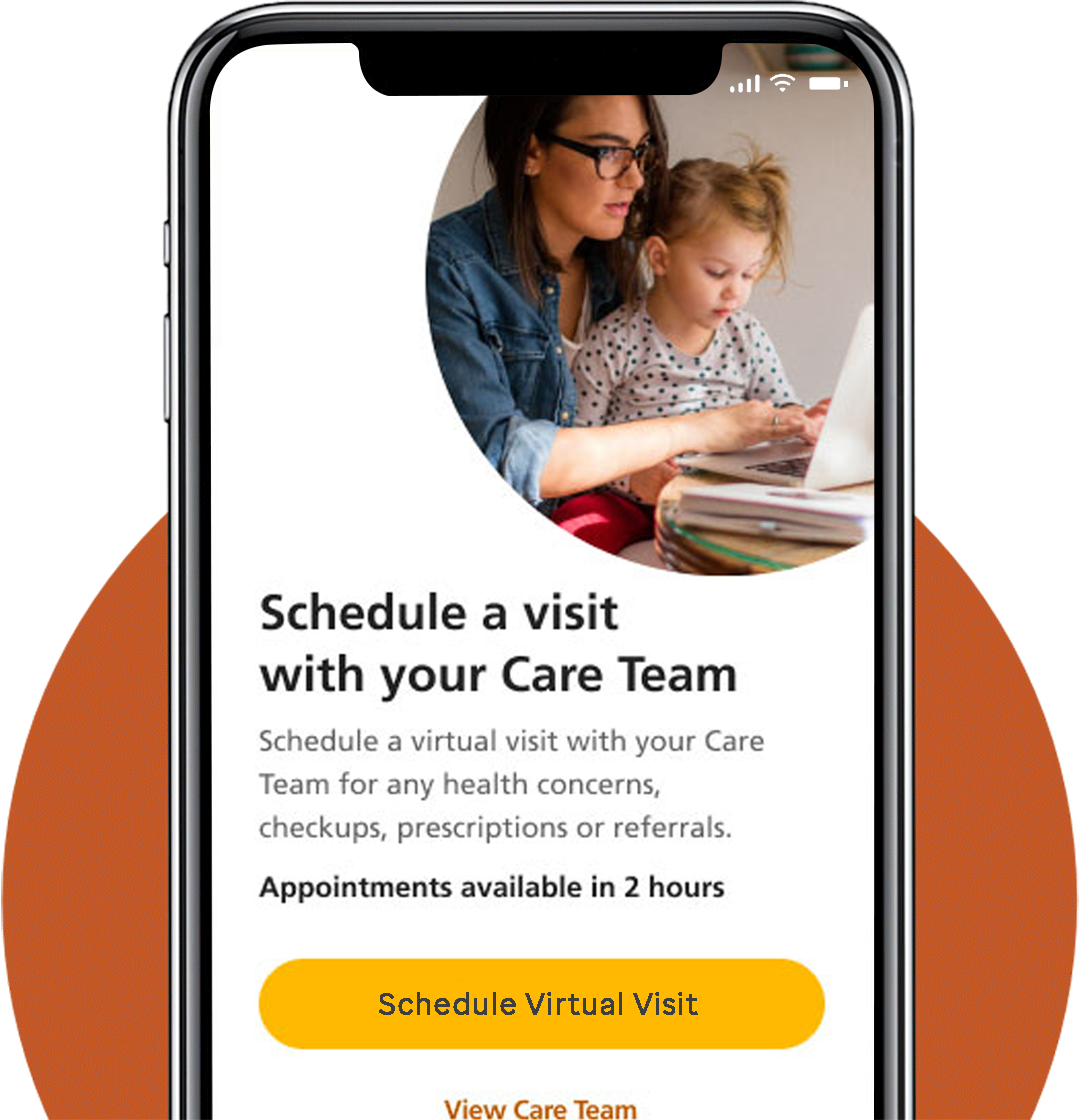 Text
Integrated in-person visits
When employees need in-person care, they experience a seamless transition to one of 50,000+ providers at 1,600+ Optum and MedExpress clinics. Optum Virtual Care can also work with employers' preferred networks and provide in-home care.

 
Patient-centric care
We're constantly adding services, such as behavioral health providers, to deliver comprehensive care that empowers employees to take control of their health, on their time and their terms.3
Text

Want to connect your employees with convenient
access to care, whether virtual or in-person?
Full Width Image Background
Text
On-site clinics
We offer customizable clinics — delivering primary care, specialty services and occupational medicine — to employees at your work site.
Text
Sources:
Bipartisan Policy Center. Telehealth visit use among U.S. adults. bipartisanpolicy.org/download/?file=/wp-content/uploads/2021/08/SSRS-Telehealth-Report_confidential_FINAL_08.02.21-1.pdf. August 2021.
COVID-19 Healthcare Coalition. COVID-19 telehealth impact study. c19hcc.org/telehealth/. Last updated May 7, 2021.
Because we are continuously improving our products and services, Optum reserves the right to change specifications without prior notice.
Wait time subject to patient volume and provider availability.
Prescriptions available only where medically necessary in the sole discretion of provider. Other restrictions may apply.