Full Width Image Background
Full Width Image Background
Text
Innovation in Behavioral Health
Improve access to behavioral health care.
Text
Simplifying the complexity of innovation 
A national behavioral health provider shortage is fueling widespread innovation in the behavioral health industry. But the marketplace can be confusing for clients. At Optum, we're working to help solve this fundamental challenge by finding innovative solutions based on ability to execute, market fit, and performance.­
Learn more about how Optum is vetting and partnering with tech-driven companies to help deliver better outcomes, an improved member experience, and lower costs. 

Video Component
Behavioral Health Innovation
Behavioral health care is complex.
Forty percent of the U.S. population lives in areas with a shortage of mental health providers, meaning limited or delayed access to services for many.
This challenge invites industry innovation, like virtual visits and self-help apps, to make accessing care easier.
But the marketplace is crowded, and it can be confusing. All innovators claim to drive success, but their definition of success, and the results they produce, may vary.
Optum is working to simplify the process of determining which innovators will improve outcomes for those we serve.
Utilizing a wide breadth of analytic capabilities, we narrow down a list of hundreds of innovators to a small subset of companies.
Then, with deep clinical expertise, we evaluate each innovator based on value delivered, market fit and performance.
With the goal of delivering better outcomes, better experiences and lower costs, we're helping make the health system work better for everyone.
Text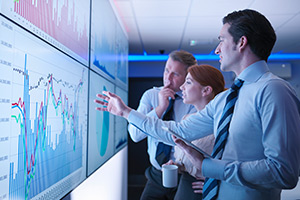 Text
Using digital innovations to improve access
Optum is evaluating digital innovators to help close the gap in behavioral health care.