Text
INTERACTIVE E-BOOK
Harnessing the power of nontraditional data in health care
Applying analytics to clinical and claims data has become essential to improving outcomes and cost management in health care. While this information is very powerful, supplementing it with nontraditional data sources can provide health care professionals with even richer insights.
Our new interactive e-book explores:
Types of nontraditional data (SDOH, wearables, Internet of Things)
Why nontraditional data is important in health care
How organizations across health care can use nontraditional data to improve individual health outcomes
Access subscriber-only insights
When you subscribe to updates from Optum, you'll receive exclusive access to third-party research, articles, videos and more. Please complete the form to subscribe and receive access to the "Harnessing the power of nontraditional data in health care" interactive e-book.
Text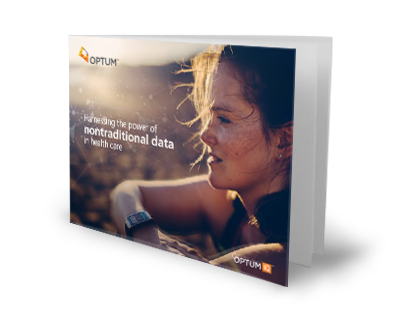 Text
OptumIQ
Please complete form below to subscribe and access the interactive e-book.